News
High-tech tools help Louisville Water Company inspect lines
The sensors help crews evaluate repairs without taking lines out of service.
Tuesday, July 24th 2018, 12:17 pm EDT
by
Updated:
Tuesday, July 24th 2018, 4:11 pm EDT
LOUISVILLE, Ky. (WDRB) -- The sewer collapse on East Broadway this weekend has focused new attention on MSD's continuing battle with aging infrastructure.
The Louisville Water Company faces a similar challenge and is deploying new technology to try and stay ahead of potential problems.
On Tuesday, the agency deployed a robotic device called a PipeDiver to inspect a 48-inch water main that stretches from its Crescent Hill treatment plant to a pumping station near Westport Road.
The robot moved through the line, using special sensors and cameras to look for leaks and potential breaks.
"It's much less expensive to repair the pipe prior to any break occurring," said water company Chief Engineer Tim Kraus. 
PipeDiver allows the water company to inspect large lines without interrupting service and to make repairs without replacing the entire pipeline.
"Rather than spending all that money to replace an entire, in this case, mile-and-a-half of pipeline, we can tell you if there are issues, where they're at and help pinpoint those repairs," said Bill Barloon of Pure Technologies, which manufactures and operates PipeDiver.
The water company has suffered major line breaks over the years, underscoring the challenge of keeping up with 4,000 miles of water pipe, some installed a century ago.
"We actually have a water main that's in the ground that's over 100 years old. Abe Lincoln was president at the time," said water company spokeswoman Kelley Dearing Smith. "That pipe has been checked. We've cleaned it and lined it with cement over the years."
The water company said the older lines are largely located in Louisville's urban core and its more dense concentration of commercial and residential development.
"The older pipes tend to be ones that are more important to us," Kraus said. "They are the larger diameter, carrying a larger volume of water."
In 1992, Louisville Water set a goal to replace 1 percent of its lines every year. The price tag so far, around $500 million, has been paid for with annual rate hikes of between 3 and 4 percent.
"These things just don't get fixed overnight," Dearing Smith said. "They take a lot of planning and certainly a lot of investment."
Devices such as PipeDiver help keep the water flowing.
"This technology allows us to be proactive in the inspection of our pipes," Kraus said.
The inspection of the line took roughly two hours. Over the next two weeks, Pure Technology will analyze the results and then report the findings to the water company.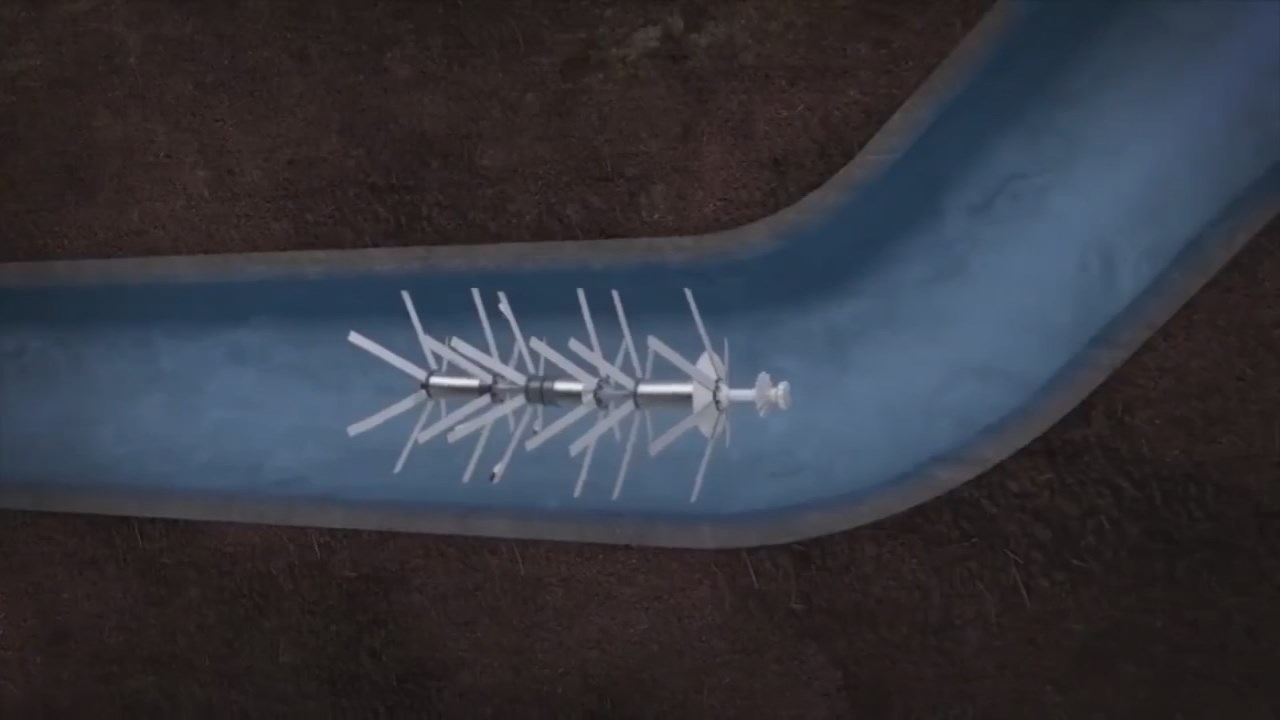 Copyright 2018 WDRB Media. All Rights Reserved.