News
Beecher Terrace already seeing improvements from $29 million HUD grant
There seems to be a transformation taking place in a once-crime-infested area.
Wednesday, July 25th 2018, 5:54 PM EDT
LOUISVILLE, Ky. (WDRB) -- Lamika Jordan has lived in the Beecher Terrace Housing Complex long enough to see the good, the bad and the ugly.
It was a culture of violence that kept neighbors on high alert.
"It has been stressful to the point where I don't let my kids go too far," Jordan said.
But these days, residents and city officials will tell you things are changing for the better. With the help of a $29 million HUD grant, a transformation is taking place at Beecher Terrace.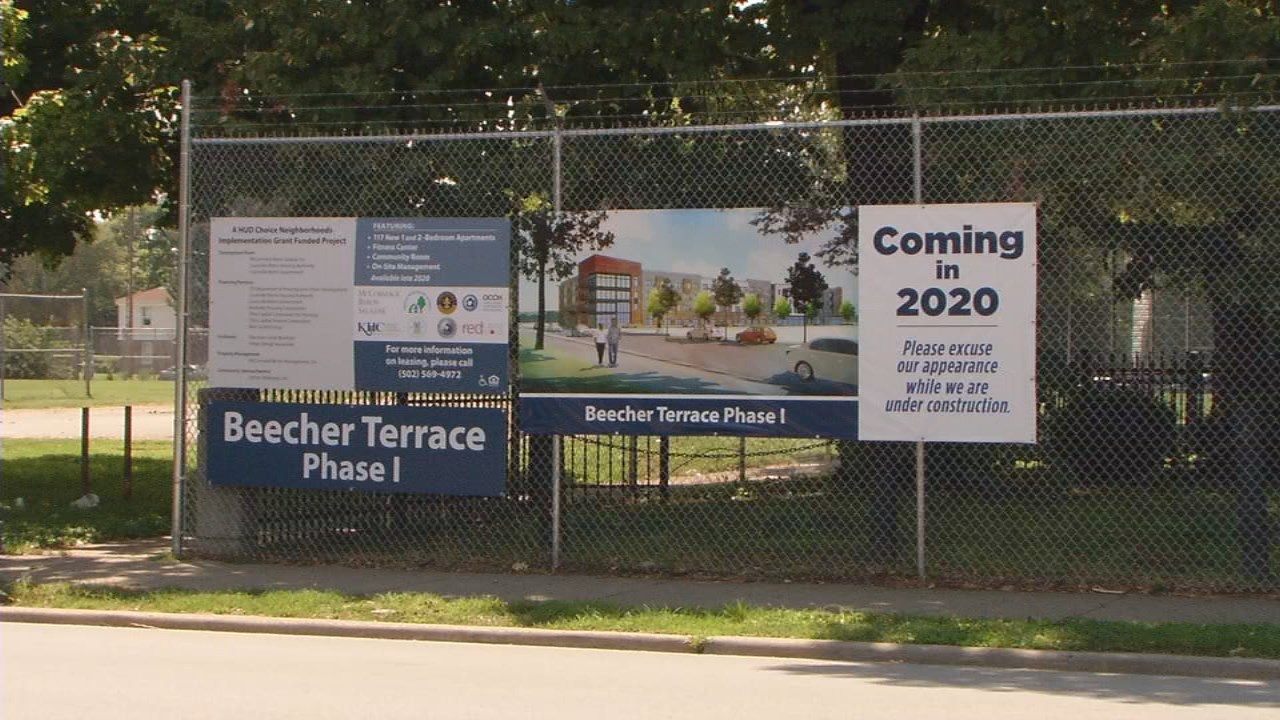 "It has calmed down a lot because we wanted it to," she said. "Shootings on every single block. Multiple people getting killed ... almost the same exact spots."
Nearly 50 percent of the people who live at Beecher Terrace have been relocated for Phase I of the redevelopment grant.
"We've had a 50 percent decrease in violent crime in the entire First Division and a 67 percent decrease in homicides in the First Division," said Metro Councilwoman Barbara Sexton-Smith. "And Phase I will be 120 apartments developed with amenities and focused on senior citizens."
Sexton-Smith represents Beecher Terrace and said neighbors are even taking ownership, even recently organizing a volunteer cleanup effort.
"A lot of great folks love this neighborhood just like you love your neighborhood, and they take care of their neighborhood," she said.
Lisa Osanka, Interim Executive Director Metro Housing Authority said demolition will begin Phase I soon.
"Our first building that is going to be coming out of the ground that is going to be completed in 2020 is going to be a 117 units lifelong wellness center," she said.
Everyone will eventually have to go, but for now, Jordan and her husband are enjoying a different way of life and giving back.
"We do it to show love to the community, because where else are they going to get it from?" Jordan said.
City officials said the people who lived in Beecher Terrace will have first choice when the new units are ready.
Copyright 2018 WDRB Media. All rights reserved.