News
MSD project uncovers fossils and prehistoric rocks
Geologists are discovering core samples that go back millions of years
Thursday, July 26th 2018, 12:23 PM EDT
LOUISVILLE, Ky. (WDRB) -- A modern-day construction project is revealing a lot about Louisville's ancient history.
The Metropolitan Sewer District is boring 200 feet below the surface to build stormwater storage tunnels along the waterfront. In the process, crews are unearthing millions of years of history 18 stories beneath Louisville.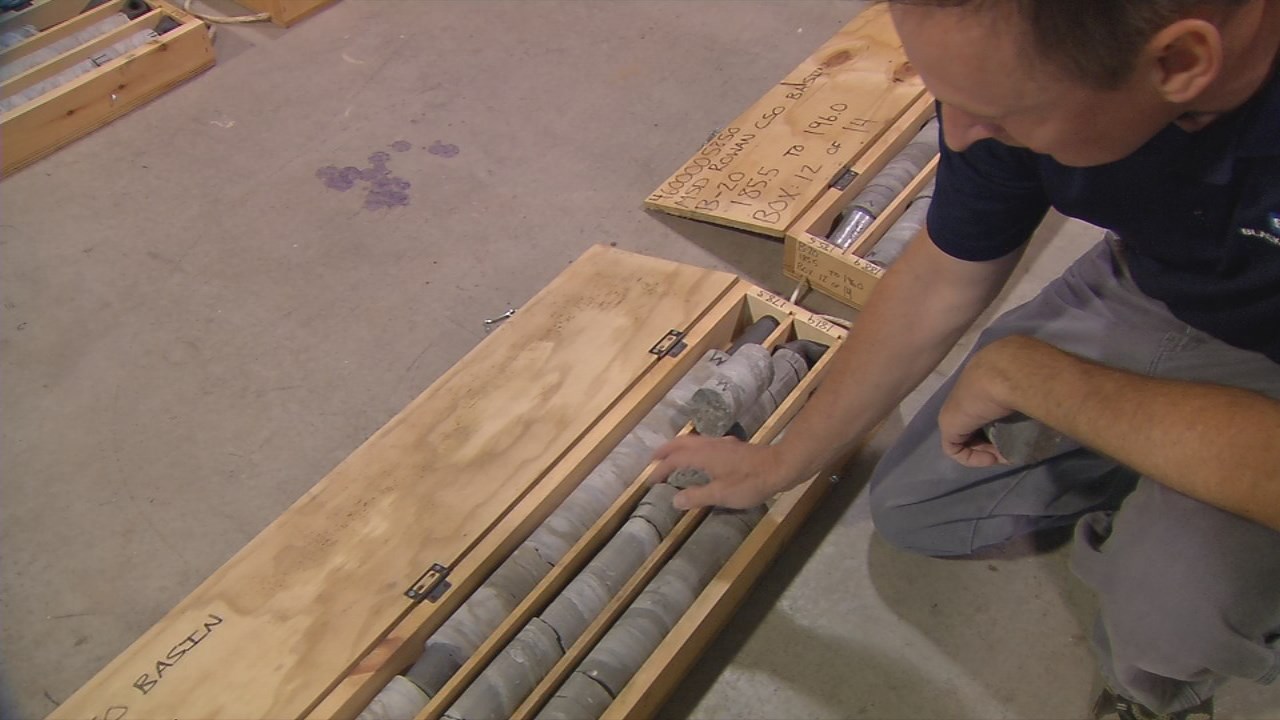 They're finding prehistoric rocks and fossils, including samples of coral normally found on reefs beneath the ocean's surface in places like Australia.
Geologist Todd Tharpe says the core samples go back millions of years.
"These fossils were deposited at a time, approximately 350 million years ago, when present-day Louisville was down around the equator. Since that time, plate tectonics and so on, the land mass has shifted to where we are now. That's why we can drill down and contact this very old bedrock beneath the city," he said.
Sampling just east of Louisville Slugger Field also uncovered an artesian well. That's a deep pocket of water. But this water, they discovered, is three times more salty than seawater because of the time the water has been pressurized underground. 
MSD says the fossils and rock samples will eventually be given to museums and to the U.S. Geological Survey.
Engineers and geologists use the rock samples to determine how deep to dig a tunnel and which direction it should be built.  One sample found a type of shale that easily fragments. That helped engineers figure out that the tunnel needed to be 20 feet deeper to avoid future issues. 
Copyright 2018 WDRB Media. All Rights Reserved.