Morning Show
The Scream Machine makes a splash near Louisville's Waterfront
Keith Kaiser holds on tight during a ride in the Scream Machine.
Friday, July 27th 2018, 12:10 PM EDT
LOUISVILLE, Ky. (WDRB) -- The Scream Machine is making waves near Waterfront Park.
Right next to the old Doc's Cantina, you'll see a silver Airstream trailer ready for you to knock on the door. Captain Eddie Brochin will pop his head out, anxious to take you for a ride.
Since May, it has been the home of The Scream Machine, Jet Boat.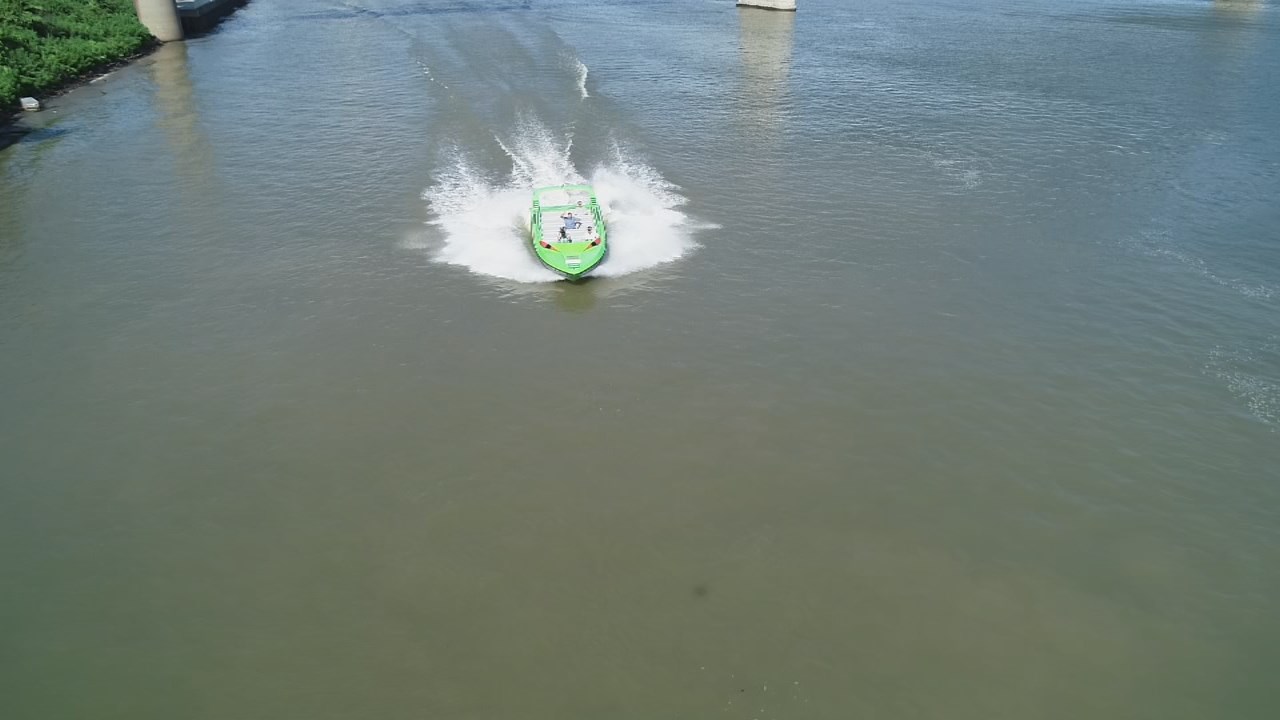 It's a 30-foot, 800 horse-power thrill ride, powered by a set of twin Turbo Yanmar 350 diesel engines.
Expect high-speed hairpin turns, fishtails, power slides, nose dives, and 360° spin at top speed.
The experience is not for the faint of heart, and you must be at least 38" to ride.
You might get wet, so be prepared or tell the captain you'd like to stay dry.
If you are not into the extreme ride, try the Sunset Cruise, Skyline Tour or Fireworks Tour.
Rides available 7 days a week (schedule permitting).
$30 - Thrill Ride (30 min ride)
$39 - Sunset Cruise - Last ride before sunset (45 min ride)
$39 - Skyline Cruise - After Dark
Copyright 2018 WDRB Media. All Rights Reserved.