News
Police arrest boyfriend of woman found dead in sanitation truck in Taylor Berry neighborhood
The suspect is charged with tampering with physical evidence and abuse of a corpse
Friday, July 27th 2018, 1:08 PM EDT
LOUISVILLE, Ky. (WDRB) -- Louisville Metro Police have made an arrest after a woman's body was discovered in a sanitation truck in the Taylor Berry neighborhood.
LMPD Spokesperson Alicia Smiley said police arrested the woman's boyfriend, 59-year-old George Stokes, around 5:30 p.m. on July 28. He's charged with tampering with physical evidence and abuse of a corpse. 
The woman's body was found around 12:30 p.m. July 27 in the 1600 block of Phyllis Avenue, near the intersection of Seventh Street Road and Arcade Avenue.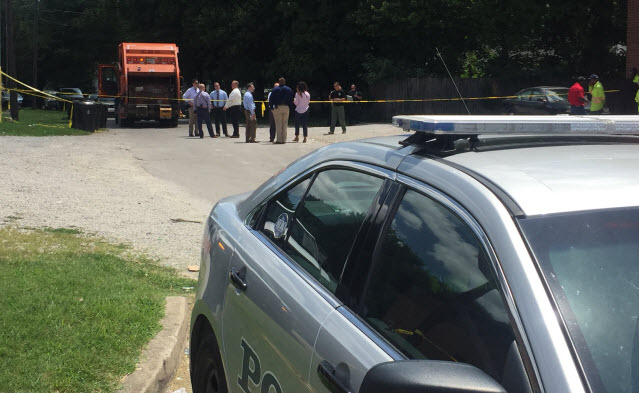 At this time there aren't any indicators of how the woman died or how long she had been there.
According to an arrest citation, the victim was identified as the girlfriend of Stokes, who admitted to finding the victim unresponsive inside his apartment before he placed her body in a garbage can. 
Police say Stokes then moved the garbage can to the curb outside the apartment for weekly pickup. 
Neighbors say the area is typically quiet but a couple of days ago they heard extremely loud screams that they believe could be related to the incident.
"It was like a very loud scream," said a neighbor who identified herself as Tiffany. "You know we hear a lot of screaming, like people arguing, but as far as knowing that something like this probably went on because of that scream, it's weird."
Investigators took the garbage cans related to the crime scene away as evidence as they continue the investigation.
Police have not yet released the woman's identity. 
Stokes will appear in arraignment court Monday morning.
The investigation is ongoing. 
Copyright 2018 by WDRB News. All rights reserved.