News
Fire knocks out air conditioning for New Albany public housing high rise
Residents of Riverview Towers are sweating in the summer heat, and a fix could take time.
Friday, July 27th 2018, 4:11 PM EDT
LOUISVILLE, Ky. (WDRB) -- Residents of a public housing complex in New Albany may soon be getting relief from the summer heat.
A fire knocked out the air conditioning unit at the Riverview Towers in New Albany on Tuesday. The Housing Authority said it may be up to three weeks before the parts can come in for a permanent fix.
During a community meeting Friday morning, the authority told residents that engineers are working on a temporary solution that could cool things down as early as Monday.
Tony Toran from the Housing Authority said they are trying to get it fixed.
"We're doing everything we can," he said. "Believe you me, we don't want this problem. We want them to live here safely and comfortably."
If the temporary fix does not work, the Housing Authority says it will provide portable air conditioners. Residents have already been given fans.
The apartment building has 164 units, and most of the people who live there are elderly.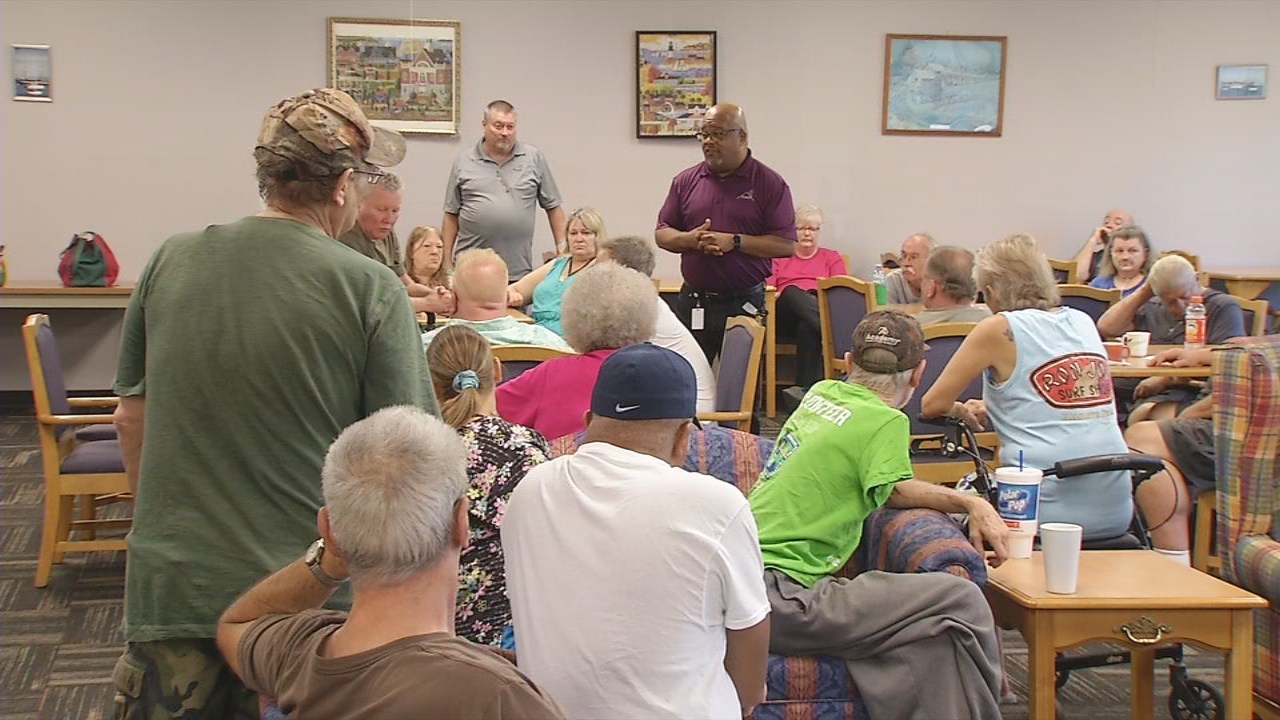 Copyright 2018 WDRB Media. All Rights Reserved.