Weather
Storms Return: Timing & Strength
Changes start today as a low pressure tracks toward the Ohio River Valley.
Sunday, July 29th 2018, 8:49 AM EDT
Changes start today! High pressure gets pushed out as a low pressure moves in and will dig south. This will bring an increase of moisture, or higher humidity. Our clouds increase today as well, during the morning and afternoon. 
Rain chances are pretty low today. There is a much better chance for showers and storms on Monday and Tuesday. Some could be on the strong side. The main threat is gusty damaging winds and heavy rain as a surface low looks to cross our viewing area Monday night into Tuesday morning. Instability is not very high during that time frame, but there is some wind energy to work with, therefore, we will be watching the potential for some stronger to potentially severe storms.
SPC has a marginal risk for severe storms on Monday. This is a level 1 of 5. A general thunderstorm risk has been posted for Tuesday, so far. The coolest day of the week is Tuesday, but we will progressively warm up.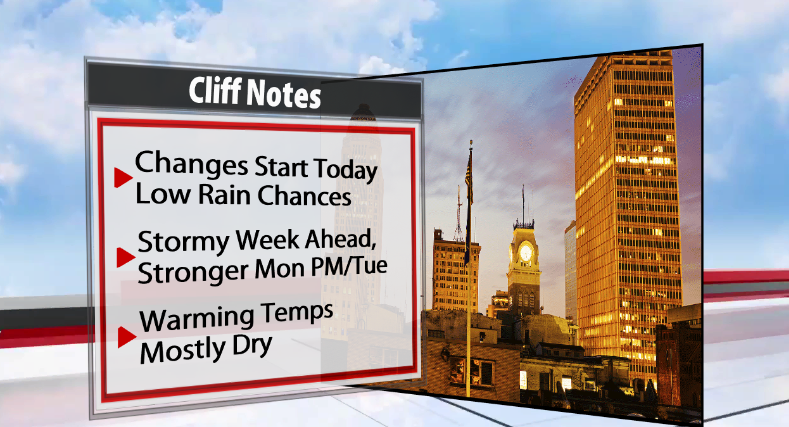 By the afternoon today, we will have more clouds around, with some peeks of sun. Highs will be in the mid 80s today. It will also be getting more humid.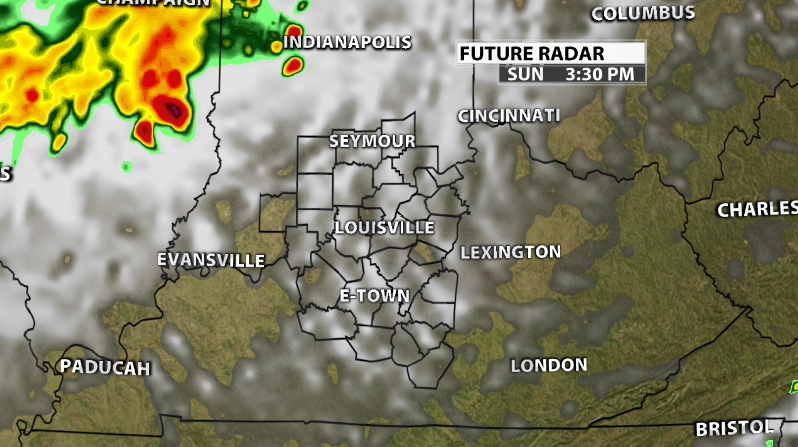 The best chance for showers will north of I-64 and west of I-65. They will be stray showers and storms in the late afternoon through tonight.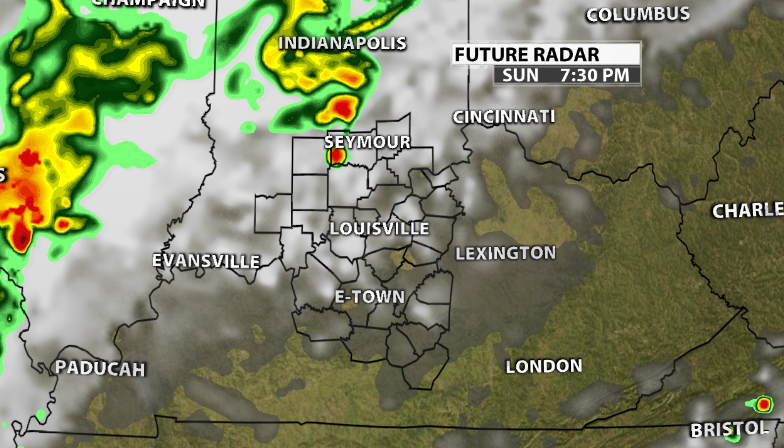 As mentioned above, there is a much better chance for showers and storms Monday and Tuesday. Showers and storms will start off scattered Monday afternoon and become more numerous through Tuesday evening. There is quite a bit of cloud cover limiting instability, but if there are breaks in the clouds, it could increase.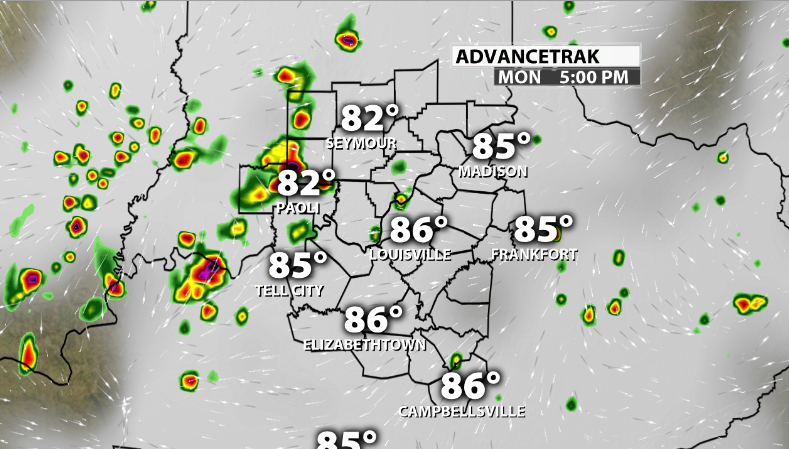 A few isolated storms could become strong enough to produce damaging wind gusts. Heavy rain is also a concern.  Rain totals will be likely for main of 1-2'' from Monday to Tuesday morning, but some locations could see higher amounts.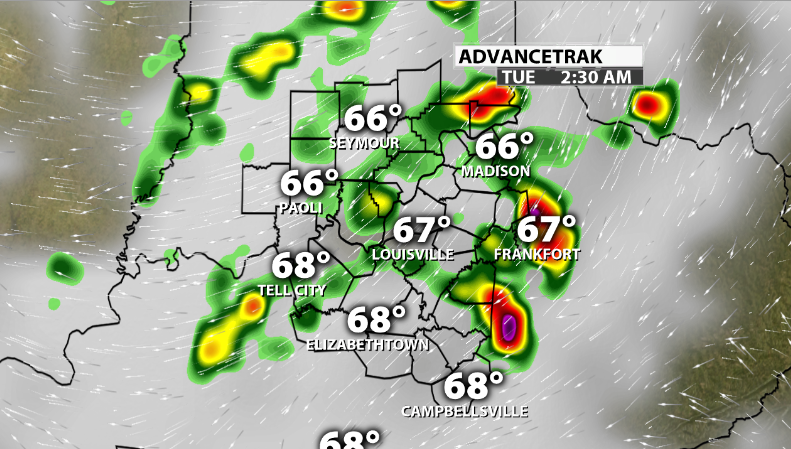 We will be paying attention to this system closely over the next two days and keep you posted on any changes. Be sure to watch Hannah this evening on WDRB and follow our updates online. The links to my social media pages are below!