News
City breaks ground on $1.1M project to align Dixie Highway and 18th Street
The plan will eliminate two traffic lights and the zig-zag intersection that has challenged drivers for years.
Thursday, August 2nd 2018, 12:48 PM EDT
LOUISVILLE, Ky. (WDRB) -- More than a million dollars is being invested to transform a dangerous west Louisville intersection.
City leaders on Thursday helped break ground on a project to eliminate the zig-zag intersection of Dixie Highway and 18th Street at West Broadway. The plan will eliminate the two traffic lights and reroute Dixie Highway to the east to connect in a straight line with 18th.
Some big changes are already happening at the intersection with the construction of the new Republic Bank Foundation YMCA and the new corporate headquarters of the Passport Health Plan. Those two projects are a $160 million revitalization to the area that will bring 500 jobs.
Mayor Greg Fischer said the $1.1 million project will help traffic in the area.
"This project is going to improve safety, mobility and livability along this 14-mile corridor from here out to the Gene Snyder Freeway," Fischer said. "So it's part of a really big project here. Part of that improved mobility will be a TARC bus rapid transit system, the first BRT that we have ever had in our city."
The realigned intersection will be a Bus Rapid Transit stop that will anchor the north end of the $50 million Dixie Highway project.
The construction is the latest in a number of west Louisville revitalization efforts including the Heritage West track and field facility at 30th and Muhammad Ali Boulevard and the conversion of Beecher Terrace public housing to a mixed use, mixed income community. 
Construction on the intersection should be complete by October.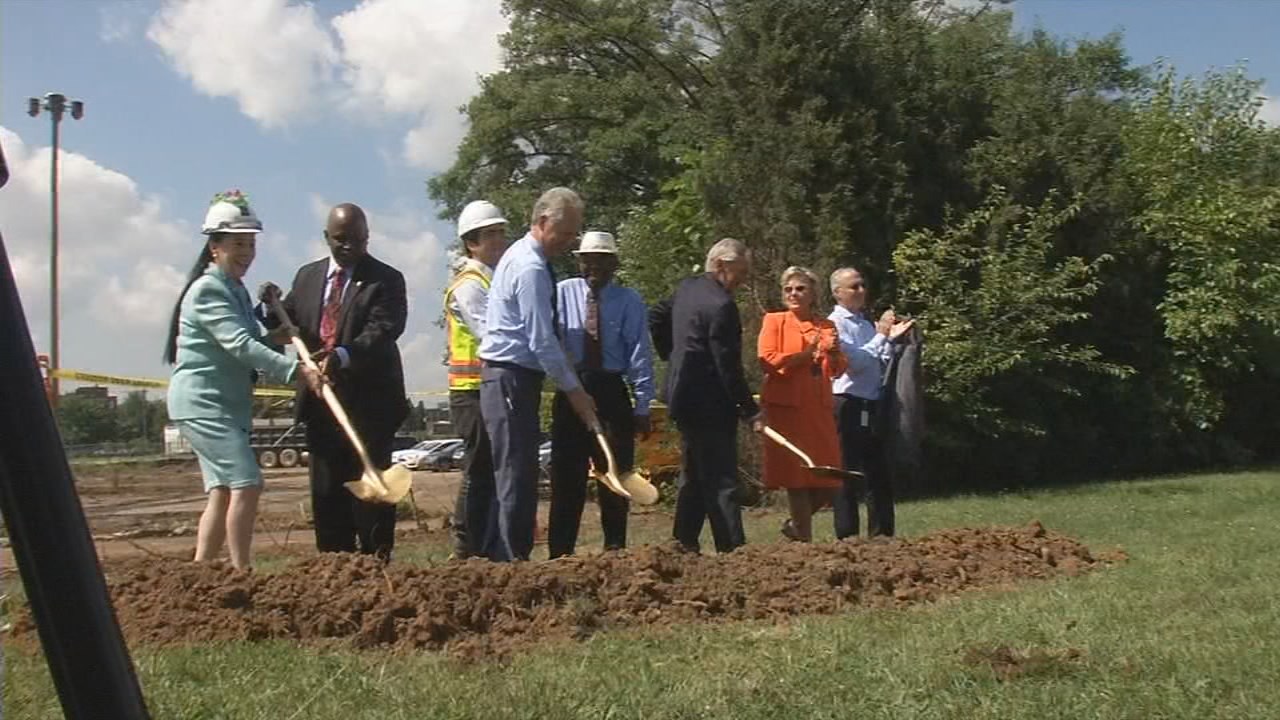 Copyright 2018 WDRB Media. All Rights Reserved.