News
Event honors 15-year-old who died of heat stroke on football field
It has been nearly 10 years since a Kentuckiana teen died from heat stroke during football practice.
Saturday, August 4th 2018, 4:37 PM EDT
LOUISVILLE, Ky (WDRB) – It has been nearly 10 years since a Kentuckiana teen died from heat stroke during football practice.
Saturday, more than 1,000 people gathered at Waterfront Park for the fourth annual Norton Children's Hospital Splash 'N' Dash 5K Walk and Run. The event was held in memory of 15-year-old Max Gilpin, who died in 2008 from heat stroke during football practice.
Max's mom, Michelle Crockett, helped organize the event. At the time she didn't know how serious the situation was.
"My question was 'will he ever play football again?' And when you think about that compared to 'we're just going to see if your son can pull through this,'" I was shocked. I had no idea it was that severe," Crockett said.
Max died at the hospital. Even after being transported in an air conditioned ambulance, his body temperature inside the hospital was 107.
Since her son's death, Crockett has championed efforts to educate not only children and student athletes, but also their parents.
Health officials were at Splash 'N' dash water stations talking about the warning signs of over heating before it's too late.
"People complain about a headache. I've already heard a couple people ask me if I have an aspirin. I'm like, OK, have you had enough water? Probably not enough already,'" Norton Children's Hospital Injury Prevention Coordinator, Erika Janes, said.
Saturday's temperatures hit the 90s, and there were plenty of ways for people to cool off like splash pads, water cannons shot by fire trucks, and a kid's zone.
Before cooling off many people took part in the 1K or 5K run and walk.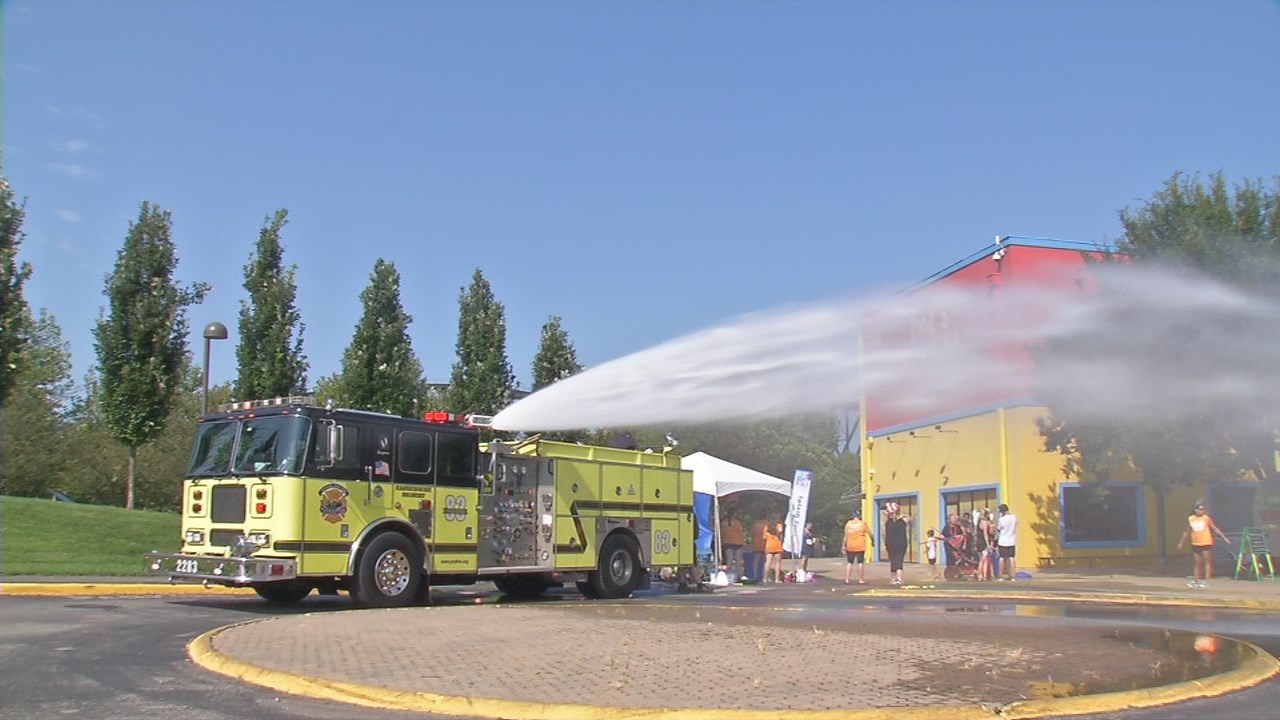 Officials with Norton Children's Hospital say since Max's death, schools and sporting events have had a huge wake-up call when it comes to dehydration risks.  
"I don't hear of any of our emergency rooms happening so we don't hear of it in the school systems as happening. I think we are way more aware than what we were 10 years ago," Janes said. 
"The thing I said after he died was he is not going to [Max] die in vain. I am not going to let another family or child go through this," Crockett said. "I miss him tremendously but it is doing so much good for the community."
Copyright 2018 WDRB Media. All rights reserved.