News
Kentucky team competes in Transplant Games of America
Seventeen organ transplant recipients and donor families from Kentucky are competing at the Transplant Games of America in Salt Lake City.
Sunday, August 5th 2018, 10:29 AM EDT
LOUISVILLE, Ky. (WDRB) -- A Kentucky team of organ transplant recipients and donor families are in Salt Lake City this weekend for the Transplant Games of America. They're competing in the Olympic-style games while honoring their donors.
When Lisa Cissell takes to the volleyball court at the games she's not just competing, she's honoring a life that made her life possible. "Doing these games I know he would have been extremely active at that age, so I want to go out there and do the best I can with my older body and his younger lungs and honor him," said Cissell.
She doesn't know the identity of the man in his 20s who made her double lung transplant possible, but she does know what his gift of life did for her.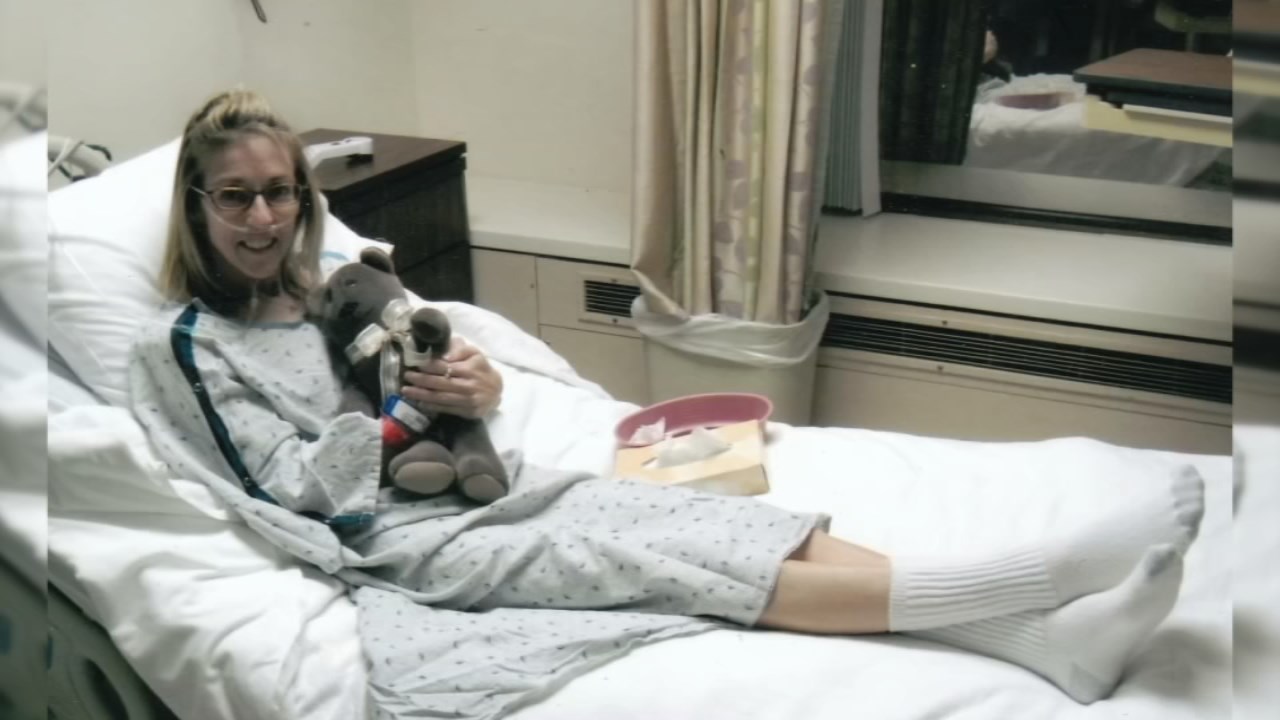 "It's going pretty much to the brink of death and this is your only hope," said Cissell.
At 25 years old, she was diagnosed with cystic fibrosis. A double lung transplant was her only chance of survival. "It was hard to walk from room to room at home. I had oxygen tethered to me," she said.
Now she's able to compete along with 17 other organ transplant recipients from Kentucky. That includes her sister Cara, who also received a double lung transplant. "She had her transplant a few years after me and she's doing well also," said Cissell.
They're two of the thousands of transplant recipients and donor families gathering for the bi-annual games. "It is wonderful because everybody there is so happy to be together. The recipients are so grateful to the donor families and the donor families are so happy to see the recipients doing well," said Cissell.
In addition to battling for gold in 20 sports like basketball, volleyball and corn hole, less physical events are also on display. Julie Ice will be playing Texas Hold 'Em at her first games. She had a double lung transplant in 2011. "I was literally four hours from death when I got my lungs. Here I am seven years later living a normal life," said Ice.
This will be her first Transplant Games, a chance to show gratitude to donor families. "Without that gift of donation, none of us would be here today," said Ice.
It also shows what's possible for those receiving the gift of life. "It's life changing. It does allow a person to resume full normal activities," said Sonny Long, who is competing in his fifth games after receiving a kidney in 2008 after 3 and a half years on dialysis.
I was not able to be as active as I was before then, but once I got my transplant, I was able to resume life pretty normally," said Long.
Now he's able to bring it on the basketball court and is looking to take home gold.
"I'm extremely competitive, so I don't take the losing well, but it's okay because I'm able to be out there and I'm able to compete," said Long.
And that's the biggest victory of all.
Copyright 2018 WDRB News. All rights reserved.