Business
Newly renovated Convention Center opens after 2 years of construction
Upgrades include color changing LED walls in a 40,000 square foot ballroom and more natural lighting.
Monday, August 6th 2018, 12:01 PM EDT
LOUISVILLE, Ky. (WDRB) -- The Kentucky International Convention Center is now open after two years of construction.
Hundreds of people turned out for the ribbon cutting ceremony on the $207 million renovation that includes an additional 50,000 feet of exhibit space, a 175-seat theater and more than 50 meeting rooms.
Upgrades include color-changing LED walls in a 40,000 square foot ballroom, more natural lighting and more windows in the lobby.
Mayor Greg Fischer says closing the convention center for 2 years of renovations was a controversial decision. It hurt a lot of local businesses, but city leaders say it was an investment that will have an economic impact for decades to come.
"This is what winning looks like folks," Fischer said. "Today Louisville is no doubt a city on the rise. On the national stage, on the global stage, we're heading into the future with momentum like we've never had before and with opportunities we've never had before."
David S. Beck, President and CEO of Kentucky Venues, said the improvements will bring more attention and more opportunity.
"We want to provide jobs and we want to be a part of the economic engine in this community, to generate jobs," Beck said. "And to enhance our economy. Every time we sell a hotel room, have a meal prepared, rent a space, bring people to our city, everyone in our commonwealth benefits from that."
Mayor Fischer says more than 20 hotels are announced or under construction in Louisville. There have been 84 convention groups booked for the future since the expansion was announced that will bring $246 million in estimated economic impact. The first convention at the newly renovated KICC is on Wednesday.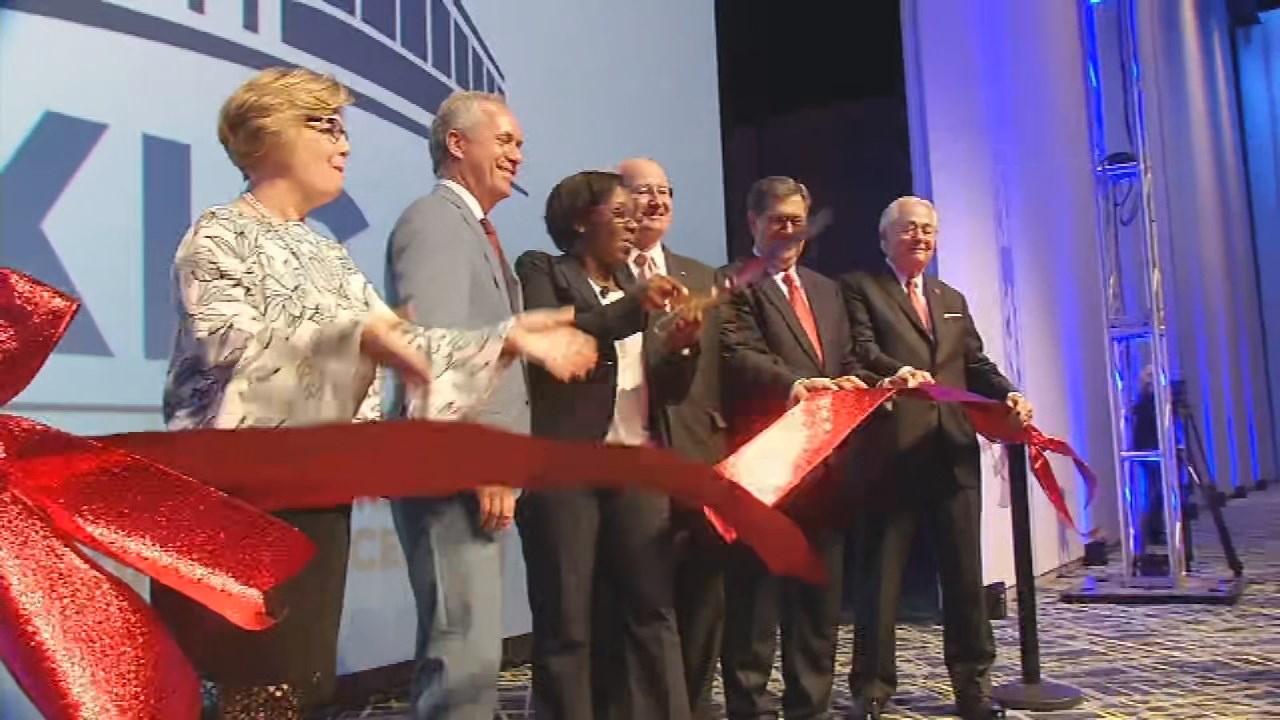 The crowd that toured the new improvements was entertained by the Oldham County High School marching band, Linkin' Bridge and Cirque Louis. KICC catering company Levy Restaurants also set up a Biscuit Bar, KY Proud BBQ, and tastings of bourbon, beer and coffee.
Copyright 2018 WDRB Media. All Rights Reserved.