Weather
A Comforting Cold Front
Lower humidity to end the weekend! But first....
Saturday, August 11th 2018, 9:11 AM EDT
It is going to be warm, humid & there will be scattered showers and storms through the evening as a cold front pushes through The Ohio River Valley. Any storm could have heavy rain, frequent lightning, and gusty winds.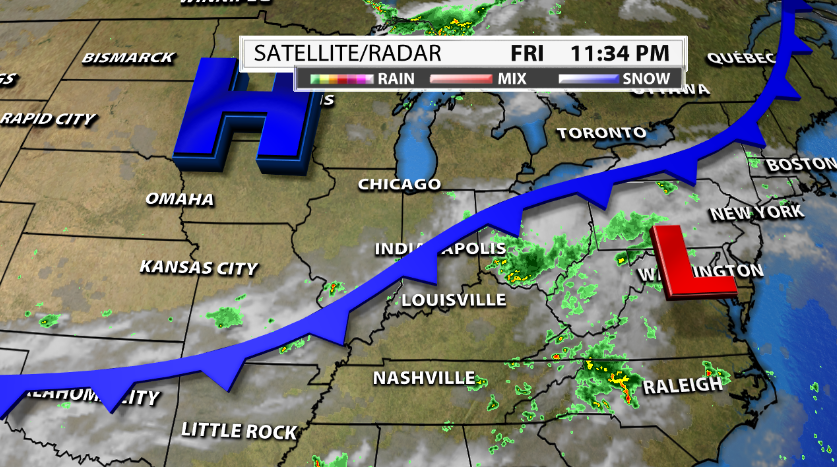 Today, dew points will be pretty miserable in the low 70s. Air that you wear kind of day.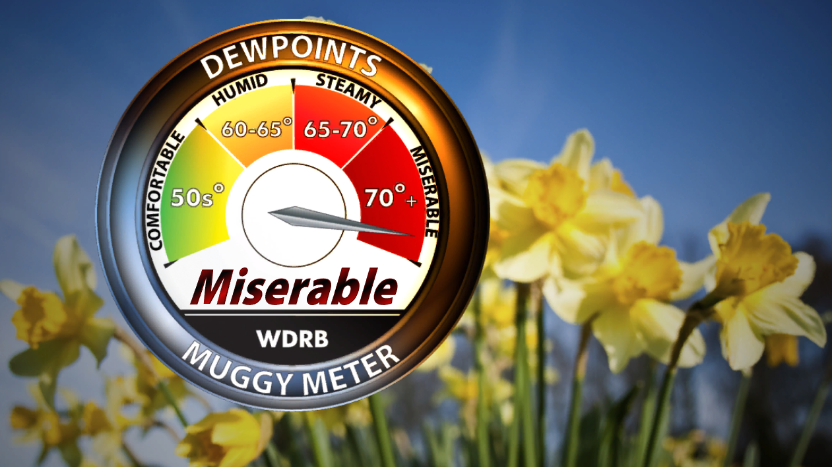 Today was humid and sticky, but after the cold front moves through, it will feel MUCH better by tomorrow. Dew points will be in the low 60s, but it is brief. It begins to increase by the beginning of the week.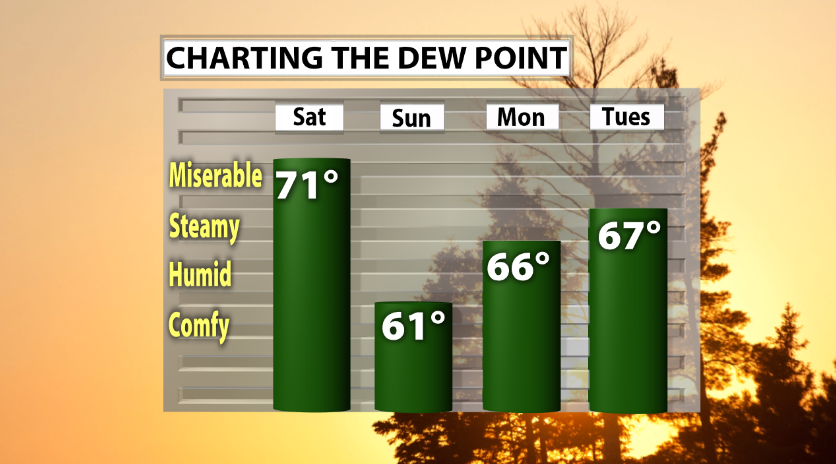 But before we enjoy the beautiful weather tomorrow (stray showers only), we  will have scattered showers and storms as the front moves southeast.  The best chance will be in the afternoon and early evening.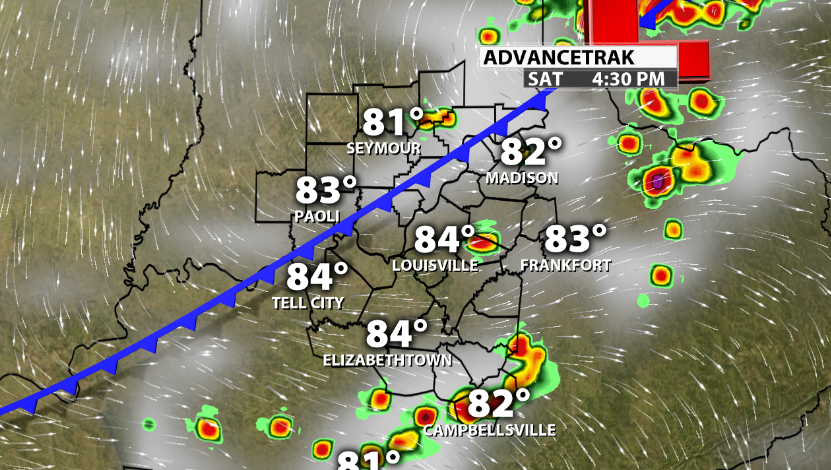 The showers and storms will be hit or miss, which means you will not be guaranteed to see rain.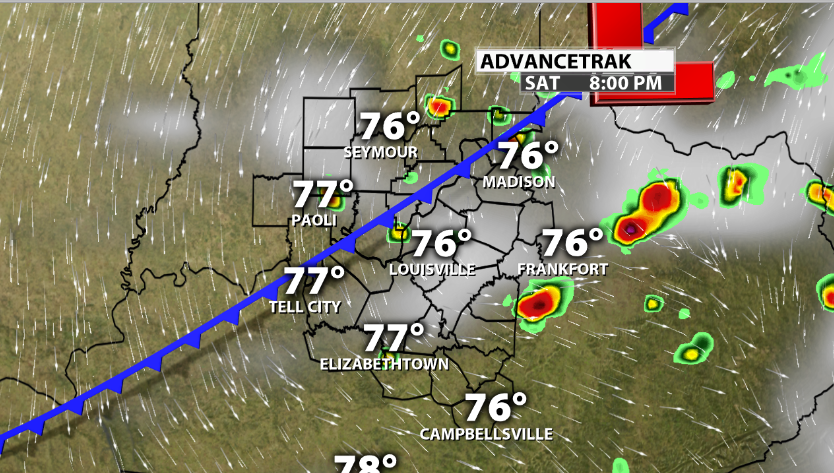 Showers and storms will wrap up around sunset.