News
Lexington restaurant taking on addiction through life-changing food
A Lexington restaurant is giving recovering addicts the opportunity to start from scratch.
Sunday, August 12th 2018, 9:29 AM EDT
LEXINGTON, Ky. (WDRB) -- After losing 13 employees to addiction over 10 years, two Lexington restaurant owners are taking on the opioid epidemic through life-changing food.
DV8 Kitchen hires people in treatment for addiction using the restaurant as a tool for recovery and rehabilitation.
Rob Perez knows restaurants. He and his wife own three popular eateries in Lexington, but his newest one is different.
"We felt like it was important to try to figure out how to have a business that was socially conscious in a more meaningful way," said Perez.
Perez not only knows restaurants, he knows addiction. "We've lost 13 people at our other restaurants in 10 years. We watched the best staff member, the best server we've ever had, do heroin in our bathroom," said Perez.
Perez himself is a recovering alcoholic. DV8 kitchen is his passion project. "It stands for deviate from your past lifestyle and that's what we're really trying to do," he said.
Serving up breakfast and lunch, the restaurant hires people in treatment for addiction using the restaurant as a tool for recovery and rehabilitation.
"Currently we have 18 of 23 employees that are in active early stages of recovery from drugs or alcohol," said Perez.
When the restaurant opened last fall, Perez admits business started slow.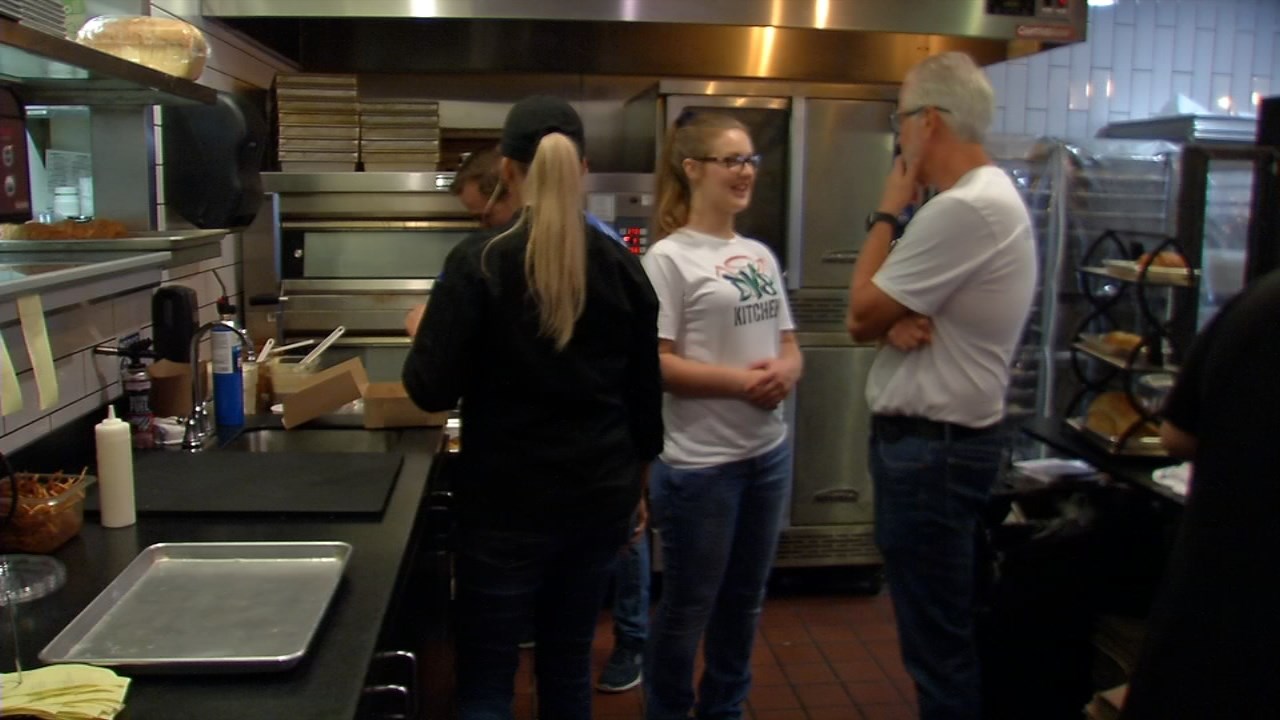 "I think people were concerned about their personal safety and maybe they were concerned about second chance being second rate in terms of food, service and atmosphere," said Perez.
But things are looking up as the community rallies around the eatery.
"I think we've made a good effort to change the way people think about that and I think they know they're going to have a good experience with us now," he said.
Dan Rison started taking prescription pills after a surgery at 14 years old and eventually became addicted. "When the supply of that was cut off after three years, I started to use heroin also experimented with other street drugs," said Rison.
Rison landed in treatment for substance abuse. But when he got out, finding a job wasn't easy. "Finding a job was the most difficult part really of early sobriety for me," said Rison.
When he got a job at the DV8 Kitchen he found the ingredients for a fresh start. Now he's going on two years sober.
"I can't say for certain that I would be where I am today if I hadn't worked at DV8 and had the opportunity to meet some of the people here," said Rison.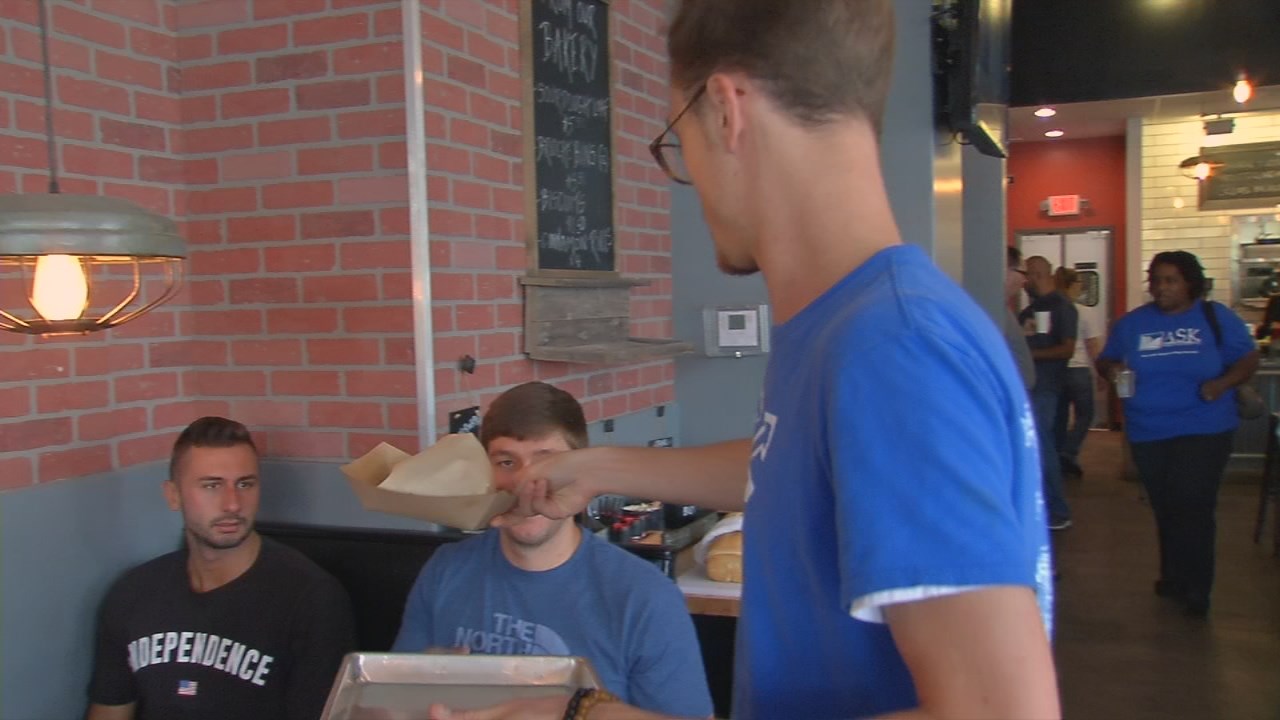 Surrounded by others going through recovery, employees have a built-in support group on the job site. That's just one of the many ways Perez says he tries to be the best employer he can be for recovering addicts. They also work directly with treatment centers. Doors close by 3 p.m. each day so employees can continue to work their programs at night. Perez also insists on keeping the standards high.
"We work on the idea that our food, service and atmosphere has to be 20 percent better than our competitors. So when we do that, we hope that we set a standard that hopefully they carry for the rest of their life," said Perez.
That's exactly what Jarod Thornton needed when he approached Perez about a job. "I'd get sober for a few months and then I'd relapse," said Thornton.
While he wasn't in rehab at the time, the job was the push he needed after trying to get clean for six years.
"Then in getting to work with people who are in a program, who are working in recovery, I went to an intensive outpatient program," said Thornton.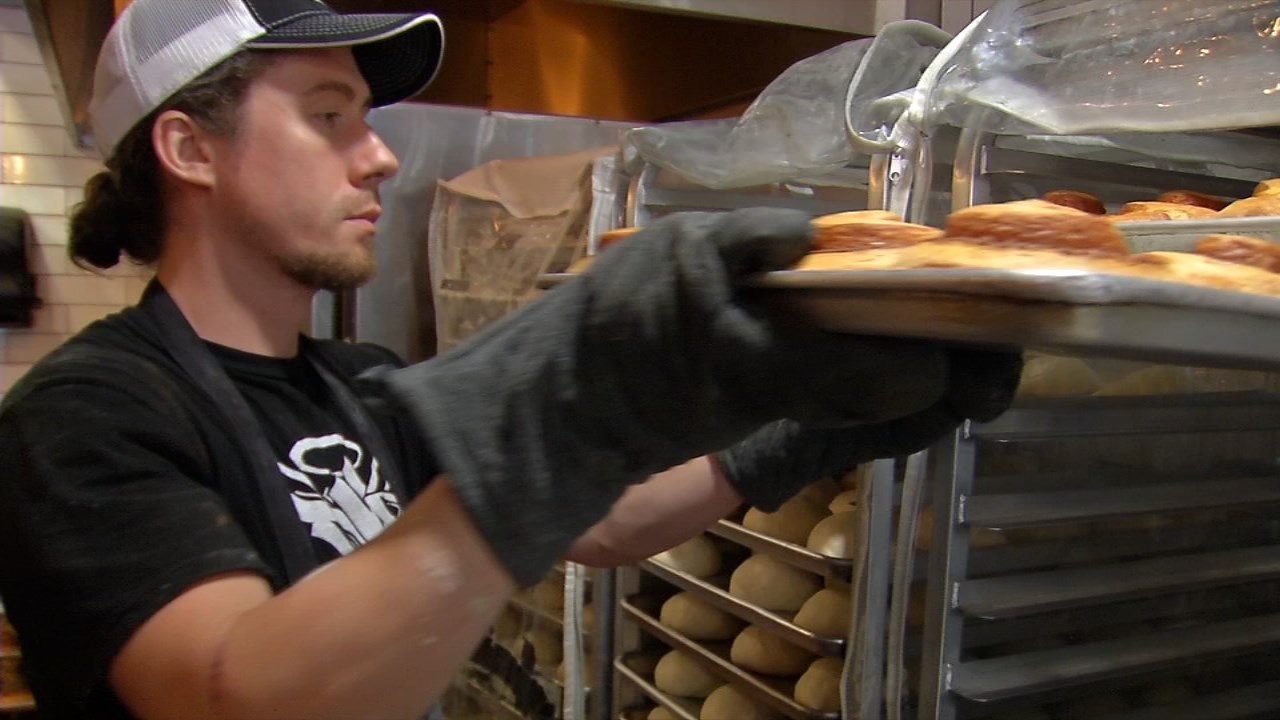 He now lives in a sober living house and is working the 12 steps. The next step for Perez is opening a bakery to provide training and jobs for more people needing a second chance. And he hopes word of what they're doing will encourage other businesses to follow their lead.
"I'd love every business to consider hiring one person at risk," said Perez.
Providing a second chance for those starting from scratch.
DV8 Kitchen is fund raising to help build a bakery. The restaurant is hosting a life-changing run, the DV8K, on September 1 at Keeneland Race Course. To learn more about running or participating in the virtual run, click here.
Copyright 2018 WDRB News. All rights reserved.