News
Louisville family urges lawmakers to legalize medical marijuana
Cassie Everett was diagnosed with epilepsy when she was 11 years old.
Friday, September 7th 2018, 4:06 PM EDT
FRANKFORT, Ky. (WDRB) -- A Louisville family urged lawmakers to legalize medical marijuana in emotional testimony Friday at the State Capitol.
Cassie Everett was diagnosed with epilepsy when she was 11 years old.
"And they said it will progressively get worse as you get older, which means increasing medications," she told WDRB News.
Everett brought her large bag of medications to a meeting of the Interim Judiciary Committee. She told lawmakers she wants to back off the prescription drugs, which are costly and have serious side effects.
"I have trouble breathing, talking," she said. "And I, personally, would like the option of having medical marijuana."
Cassie and her husband, Taylor, told lawmakers they believe marijuana could help ease the symptoms of epilepsy.
"The only option for the rest of her life, if nothing changes, is to keep upping her medicine, as it gets worse," said Taylor Everett. "And that's why we sit here today and beg of you to help put this through."
The Everett's story clearly touched Republican Sen. Dan Seum of Louisville, who admitted his epileptic granddaughter uses marijuana.
"This has been a miracle for that young lady. She now has life. Obviously, I'm very much in support of this legislation," said Seum.
The proposal would set strict regulations for medical marijuana. Only doctors could recommend its use.
"We are adamantly opposed to legalizing marijuana for recreational use," said Rep. Diane St. Onge, a Ft. Wright Republican who is one of the proposal's sponsors.
Rep. Kim Moser, who is Director of the Northern Kentucky Office of Drug Control Policy, said the push toward legalization of medical marijuana needs to slow down. Moser told WDRB News she still has questions that only more research can answer.
"That we know what the side effects are, that we know that this is a safe product," said Moser.
But Rep. Jason Nemes, a Louisville Republican who is also co-sponsoring the bill, believes people like the Everetts can help change minds.
"This is not some kind of a debate. This is about people in Kentucky who are hurting," said Nemes.
Cassie Everett said she is willing to take the risk.
"I'm not 100 percent sure it will work, but I would like to have that option."
While the debate is already intense, supporters still have not filed an actual medical marijuana bill.
Nemes said they want to make sure the measure addresses as many concerns as possible. They plan to meet with law enforcement officials soon, and Nemes hopes a bill can be ready by the end of September.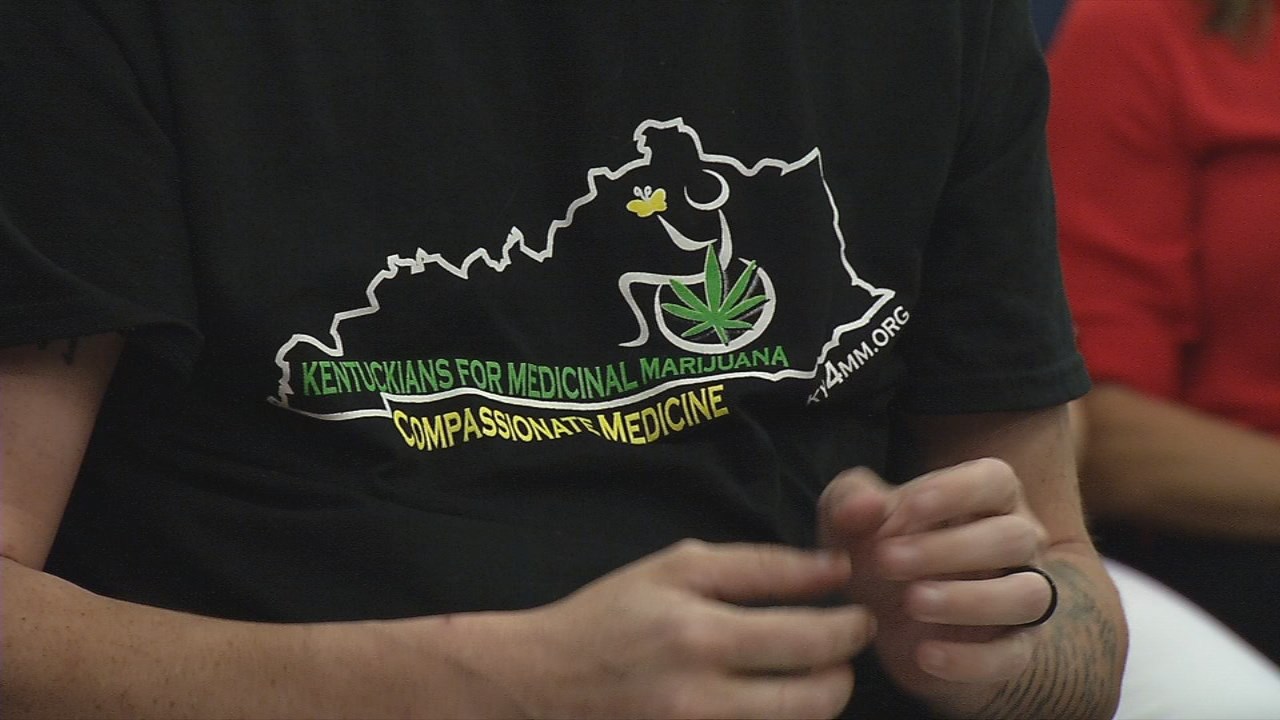 Copyright 2018 WDRB Media. All rights reserved