Crime
6-month investigation leads to arrest of suspected drug dealer in Clark County, Ind.
Police say they began investigating after receiving several anonymous tips.
Friday, September 14th 2018, 11:50 am EDT
CLARK COUNTY, Ind. (WDRB) -- Police in southern Indiana say they've arrested a drug dealer who caused someone to overdose. 
The Clark County Sheriff's Department served a search warrant at the trailer Jason Greer was staying in on a rural road in Otisco, Indiana, on Wednesday night. This came after a six-month investigation prompted by several anonymous tips from the community about Greer distributing drugs out of the home.
WDRB spoke with a neighbor who wanted to remain anonymous because she has reported the suspected drug activity several times. 
"It makes me feel relieved, because, like I said, we had been seeing it go on for a while," the neighbor said. "It was scary, because you never know what can go bad with something like that."
Sheriff Jamey Noel said Greer resisted arrest by fleeing and attempting to barricade himself in a room of the home.
Once Greer was detained, detectives found 137 grams of meth, a large amount of heroin, two high-powered rifles and large amount cash in the home.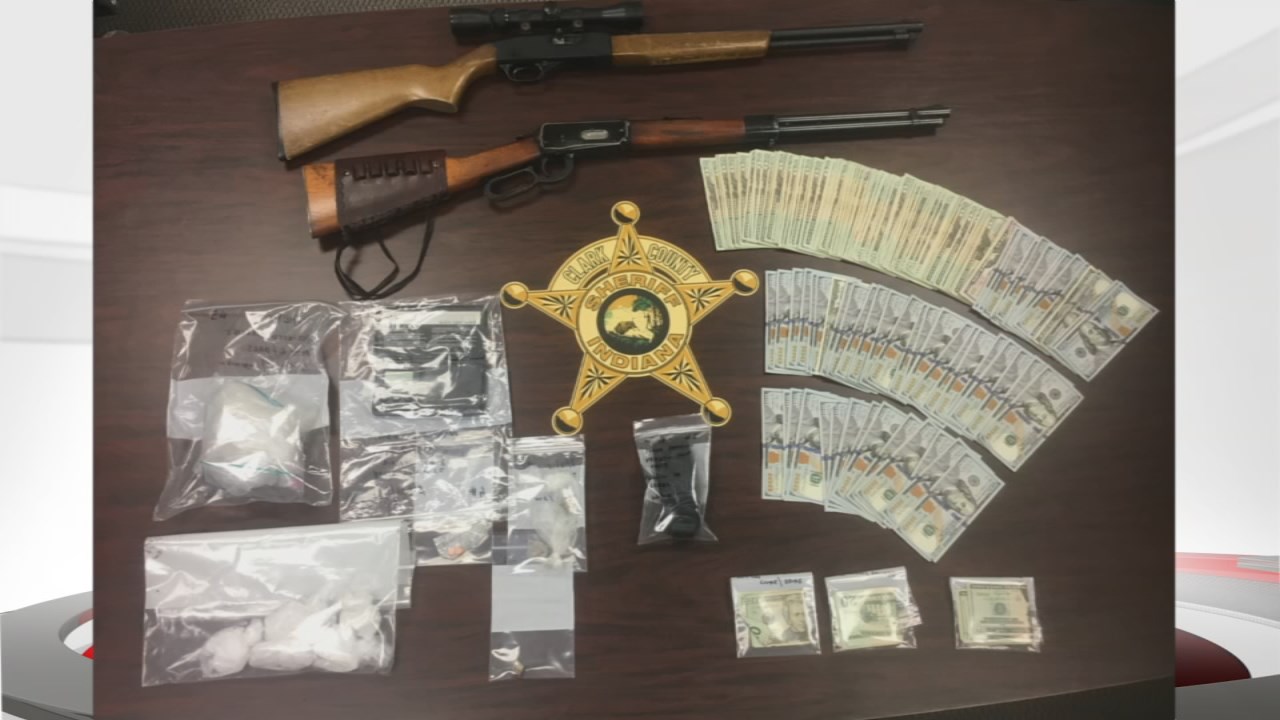 Deputies say they caught Greer's wife, Amanda Greer, trying to hide narcotics. 
"They're preying on users," Noel said. "They're making money ... profiting off people that are using."
Detectives also found evidence that Jason Greer sold heroin to someone in the area, causing he or she to overdose immediately. That person was revived because someone in the home had Narcan. 
Officials say one detective also got stuck by a needle and had to seek medical treatment. 
"We're really sick and tired of these heroin dealers, because we've spoke time and time again that heroin is such a dangerous drug, because it's one of the few drugs that can you kill you the first time you do it," Noel said. "Someone overdosed off the drugs that were bought from this particular dealer, and that's heartbreaking"
Both Greers face a long list of drug charges. 
Copyright 2018 WDRB Media. All Rights Reserved.