News
Patriotic veteran with a big heart leaving gifts across Shelbyville
An 80-year-old veteran is spending his own money to surprise neighbors with a star-spangled gift.
Saturday, October 6th 2018, 9:44 PM EDT
SHELBYVILLE, Ky. (WDRB) -- Patriotic lawn decorations have mysteriously started popping up in yards across Shelbyville-- and now grateful neighbors want to know who's making them.
Some of them show up overnight. Others, during the day. Whenever they arrive, house by house, almost a hundred mysterious  gifts have spread across Shelbyville. Each one is unique. They're ornate concrete blocks engraved with address numbers. Each one holds an American flag on top.
"Lady had a picture of it, and I knew right away what it was. And she said, 'Does anyone know what this is? This showed up on my lawn when I got to work,'" said Rick Baechtel, one of the recipients.
Not everyone knows where they're coming from, but Baechtel does. "It didn't take me long to figure it out," he said with a smile.
Charlie Schufer, his neighbor, is the brains and heart behind the mystery.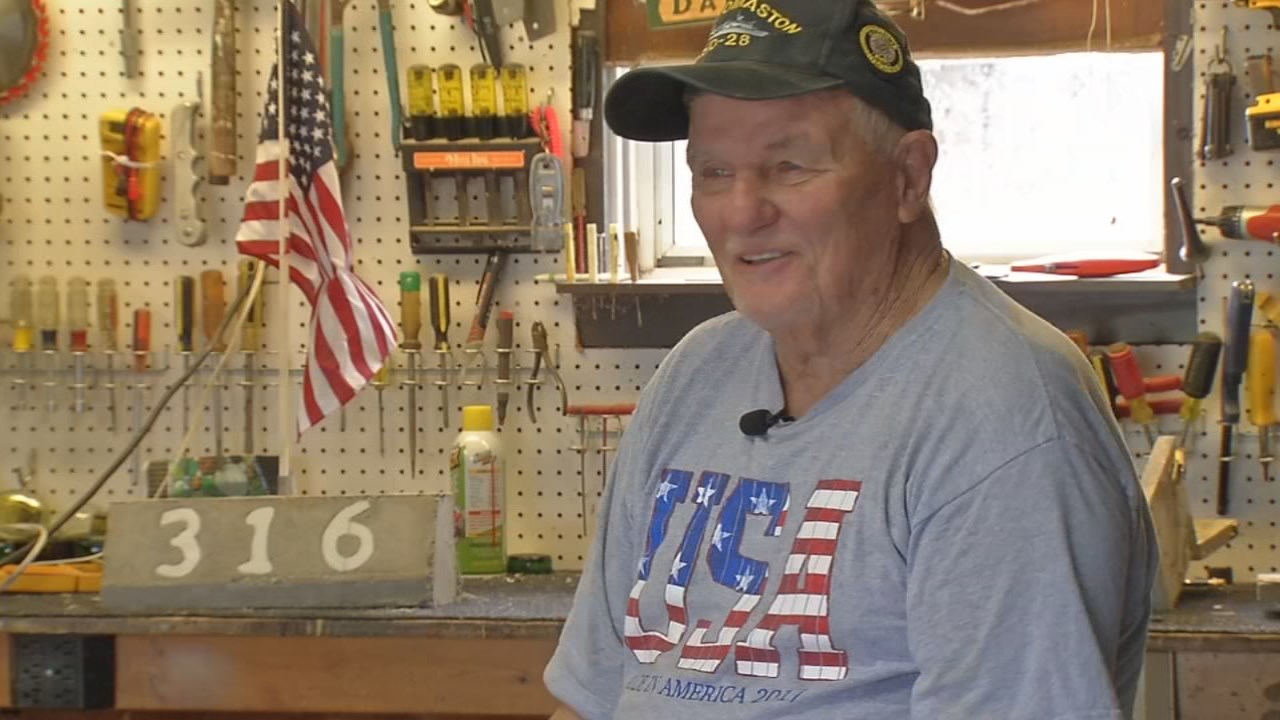 "House number flags. Uhh. Concrete things? I don't know," the 80-year-old said through laughter. "I don't have a name for them."
Whatever they are, they personify Schufer's life. The flag represents his military service.
"I spent six years in the Navy," he said. "Had three deployments in the Pacific and one down to Cuba during the Missile Crisis of '62."
The flag also reminds him of period of his life where he helped bury 344 fellow vets. "We'd do the 21 gun salute, fold the flag, play Taps, and present the flag to the family," Schufer said.
Then, there are the stained glass numbers. "I'll glue them on this plate," he said as he demonstrated the process of making one.
Crafting stained glass is a skill he learned to help escape when his wife got sick and later died just a few months short of their 50th anniversary.
"It wasn't but a couple of months after she passed that my daughter and her husband wanted to move to Kentucky," he said.
Schufer came too, and with him, the idea. It's a way to show his love of country and of his neighbors too. "I would hope that some of the feeling that I have would rub off on some of the people I do this stuff for," he said.
Schufer, who won't accept payment for the flag stands, says he'll proudly continue to make them. "It's a hobby," he said with a big smile. "I don't want it to turn into a job."
So far, he estimates he's placed one at about a hundred homes in Shelbyville.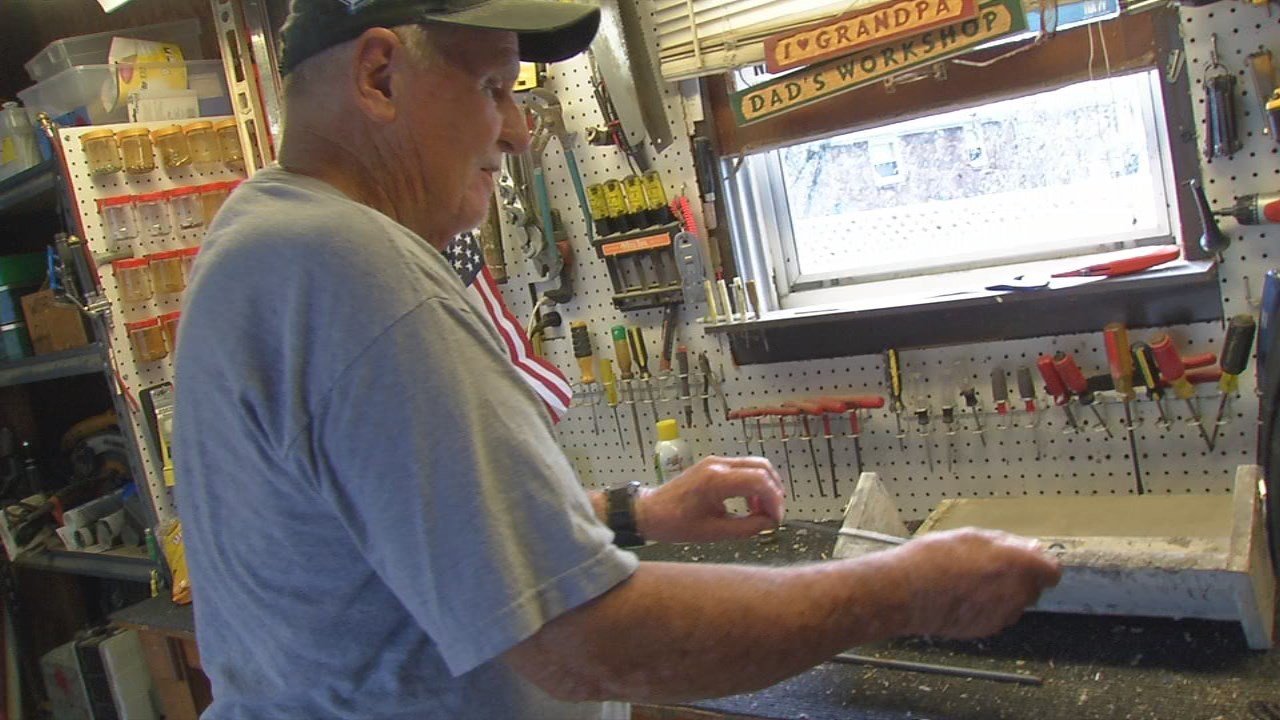 Copyright 2018 WDRB Media. All Rights Reserved.