Weather
Hurricane Michael Makes Landfall
Hurricane Michael made landfall Wednesday as a major hurricane. The Category 4 storm hit just east of Panama City with winds 155 mph and a central pressure of 919 mb. That makes it the the third strongest hurricane to ever make landfall in the
Wednesday, October 10th 2018, 1:09 PM EDT
Hurricane Michael made landfall around 1:45 PM EDT Wednesday as a major hurricane.  The Category 4 storm hit just east of Panama City (between Panama City and Mexico Beach) with winds 155 mph and a central pressure of 919 mb.  That makes it the the third strongest hurricane to ever make landfall in the United States.  The only stronger ones were the Labor Day Hurricane in 1935 (892 mb pressure) and Hurricane Camille in 1969 (900 mb pressure).  A storm becomes a Category 5 when winds are stronger than 157 mph, so Michael was only 2 mph short of that benchmark. 
Evacuations were issued Monday and Tuesday to give residents along the Florida panhandle and along the Big Bend area time to make preparations and leave.  Storm surge could be as high as 12 feet in the most vulnerable spots with wind gusts topping 150 mph.  Inland flooding and wind damage will be catastrophic leading to widespread power outages. This storm will likely spawn many tornadoes, especially on the east side of the eye.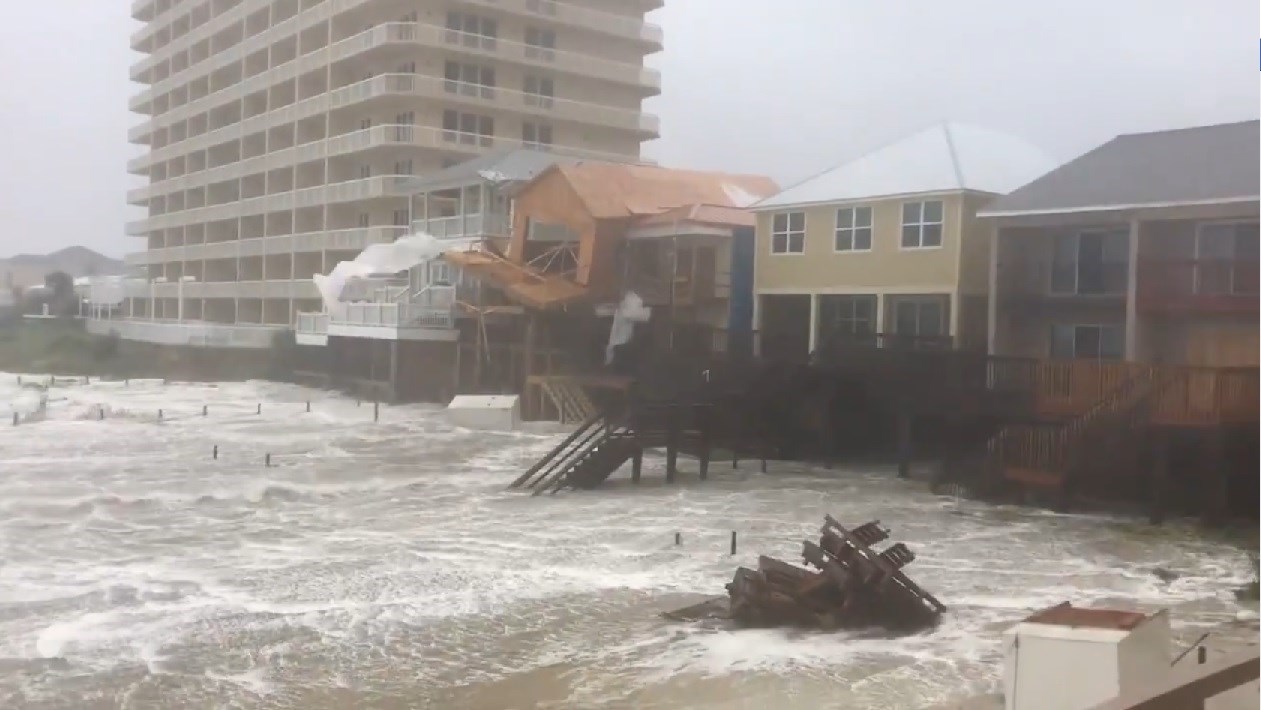 Chief Meteorologist Marc Weinberg, reporter Travis Ragsdale, and photographer Hobie Crase are in Panama City Beach and will provide live updates tonight as the hurricane continues inland.