News
Owners of French Lick's Fox Hollow Gallery vow to reopen after fire
Flames were clearly visible from the Fox Hollow Gallery on Tuesday night. 
Wednesday, November 7th 2018, 11:51 AM EST
FRENCH LICK, Ind. (WDRB) -- A fire ripped through a popular French Lick art gallery Tuesday night, and the owners are desperately piecing through the remains, hoping to save even a single piece of artwork.
It happened at the Fox Hollow Gallery on Wells Avenue in French Lick. The block was completely lit up Tuesday night as fire tore through the building. The building was still smoking  Wednesday.
Darlene Hoffman said it was a day of devastation. On Wednesday, she was rummaging through the gallery, trying to piece together the remains of her business.
"There was absolutely no saving the building," Hoffman said.
Her husband was working inside a building adjacent to the gallery when he noticed the smoke Tuesday evening. Soon thereafter, the local fire chief happened to drive by. 
"He saw flames coming out of the back of the building, so he actually called in the fire," Hoffman said.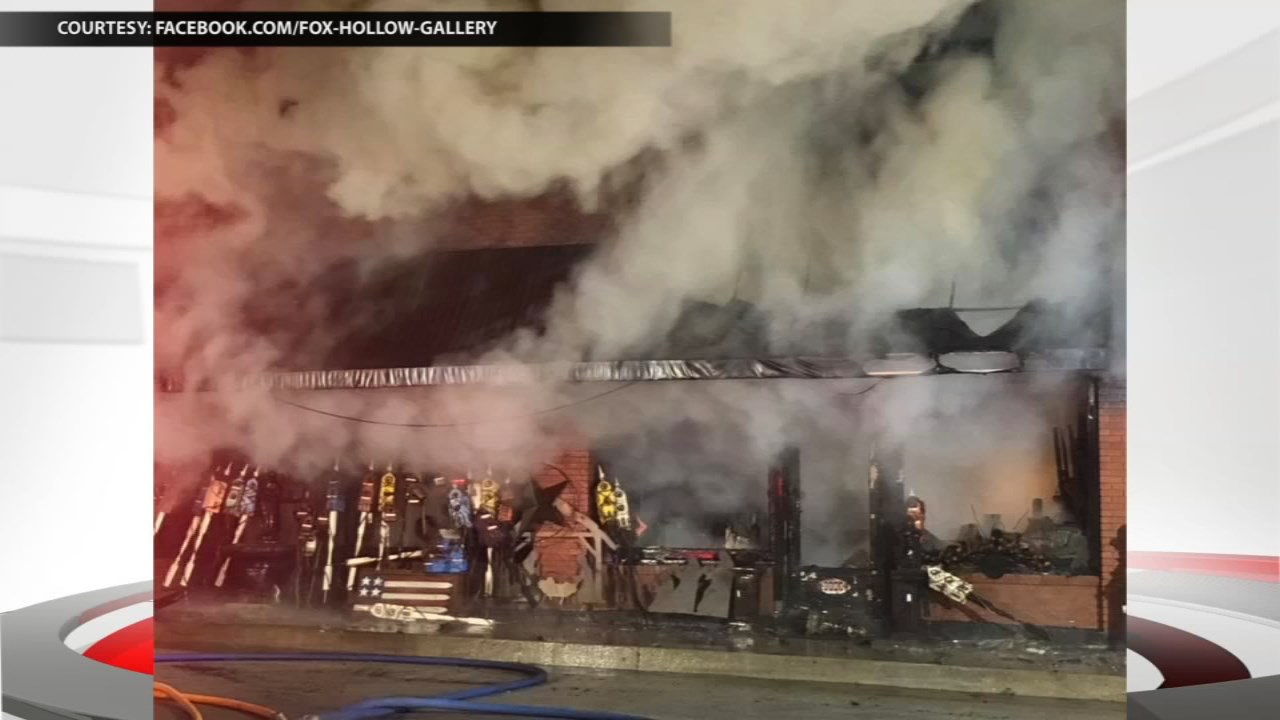 Fox Hollow Gallery offered home decor, garden art and jewelry in downtown French Lick.
Beginning at 7 p.m., crews fought the fire all night long, but the building was destroyed. Hoffman said the original art is irreplaceable.
"If some other store has it, we don't want it," Hoffman said.
But she said, more importantly, no one was hurt.
She and her husband own the building next door, and even though the smoke from the fire hasn't even settled yet, she said that is where they plan to reopen Fox Hollow Gallery.
"Within the next couple weeks, hopefully be open by Thanksgiving," she said.
Copyright 2018 WDRB Media. All Rights reserved.