News
Louisville's Snow Team details city's preparedness as cold weather nears
With 34,800 tons of salt and new equipment, Louisville Mayor Greg Fischer says the city is ready to deal with whatever Jack Frost may throw our way.
LOUISVILLE, Ky. (WDRB) -- Louisville Mayor Greg Fischer didn't necessarily dare winter to do its worst during a news conference Thursday morning, but he did say that -- whatever happens -- the city is prepared to deal with whatever ice and snow may come our way.
Flanked by 265 regular members of the Louisville Metro Snow Team, Fischer welcomed dozens of young Jefferson County Public School students as honorary members.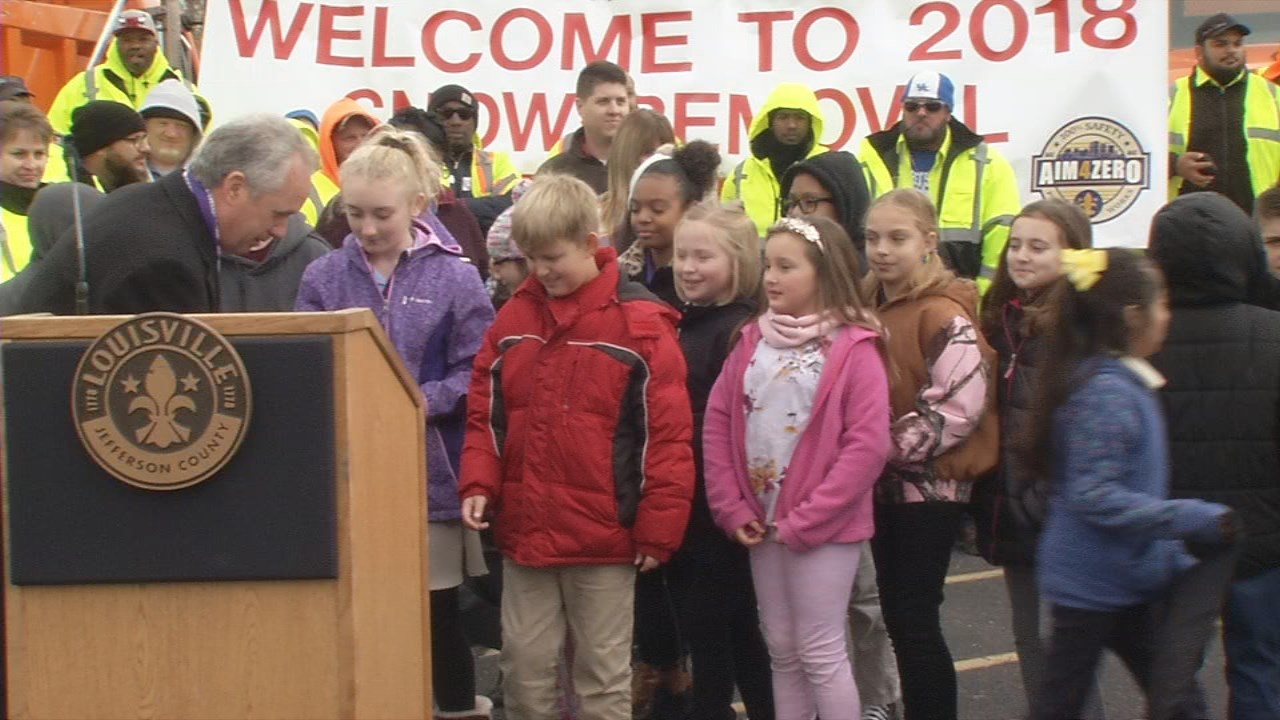 The students were from Medora, Fairdale, Johnsontown, Greenwood, Schaffner Traditional and Stonestreet elementary schools.
Fischer and other members of the snow team updated the public on the city's preparedness as colder weather looms large in the forecast. The city begins the snow season with 34,800 tons of salt on hand.
The 2018-19 snow season also marks the first full season the city will be using a new 6,700-ton salt dome that more than doubles the capacity of a 3,000-ton dome it replaced at the Public Works Central District Operations Center last December.
Most of the salt will be stored underground at Louisville Mega Cavern, while 15,550 tons have been distributed to four above-ground locations where it will be loaded onto spreading vehicles as needed.
The total amount of salt used during the last snow season was 19,000 tons. 
The city will also continue to pre-treat roads with brine ahead of snowfalls.
Mayor Fischer said he was proud to welcome the snow team's honorary elementary school members.
"With so much of our snow fighting effort aimed at trying to make sure children can get to school safely, it's a pleasure to welcome these talented young people as honorary members of Louisville Snow Team 2018," he said.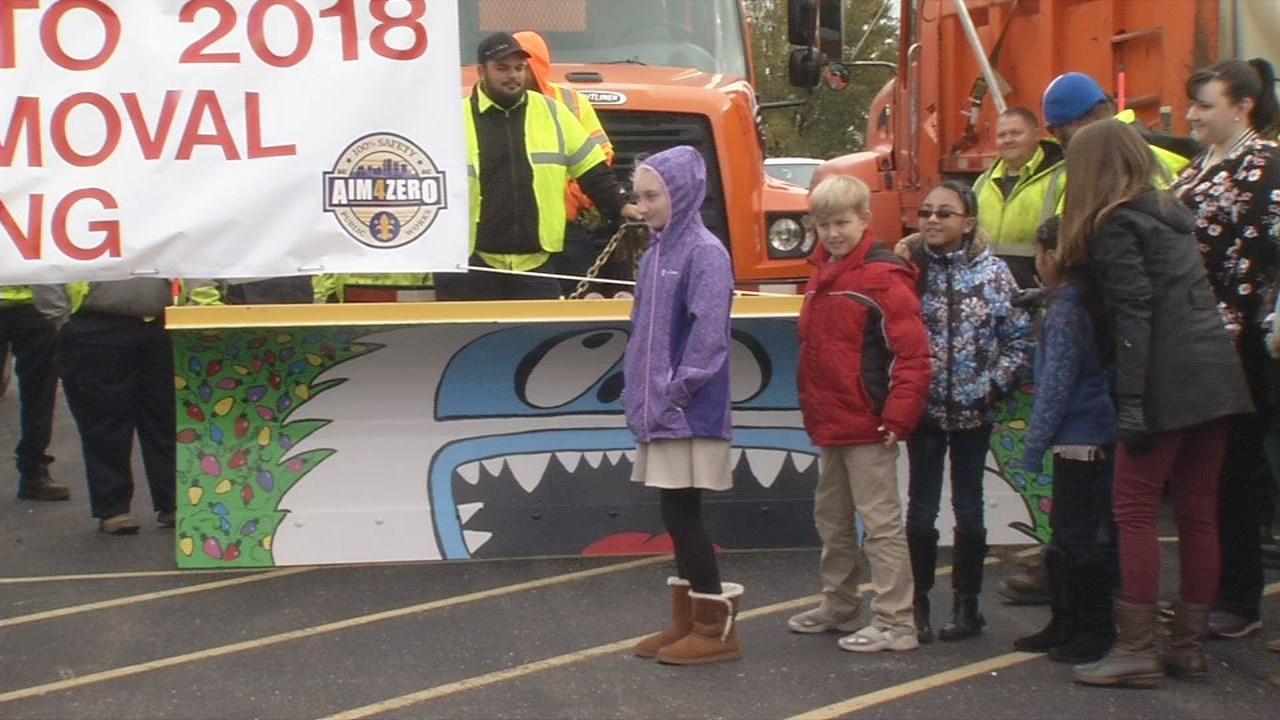 The Snow Team is led by Metro Public Works under the leadership of Director Vanessa Burns and Assistant Director for Roads and Operations, Brian Funk. The Public Works Solid Waste Management Division, Metro Parks, the Department of Codes & Regulations, and the Division of Fleet and Facilities are also part of the team.
Copyright 2018 by WDRB Media. All rights reserved.