Morning Show
It's "Game On" during Nerdlouvia
Keith Kaiser joins some tabletop game fans before the big event.
Thursday, December 6th 2018, 5:50 AM EST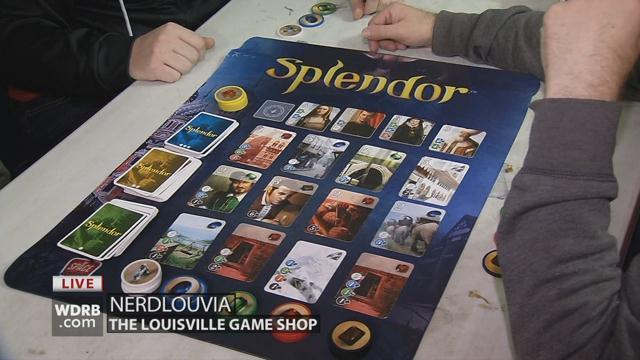 LOUISVILLE, Ky. (WDRB) -- Nerdlouvia is Louisville's only tabletop gaming convention focused entirely on gaming.
Spalding University hosts this event in the Columbia Gym Saturday, December 8th 10am to 1am & Sunday, December 9th 10am to 7pm.
Nerdlouvia will have a mix of scheduled events and games on demand.
Play your favorite board games, card games and roleplaying games like Dungeons & Dragons & Call of Cthulhu.
Try out indie and storytelling roleplaying games like FATE, Dread, and Fiasco.
Participate in free play, tournaments, and learn-to-play events.
Nerdlouvia is a fundraiser for Nerd Louisville.
Nerd Louisville's mission is to make Louisville, Kentucky the most awesome nerd city in the universe.
Saturday $20 / Sunday $15

Copyright 2018 WDRB Media. All Rights Reserved.