LOUISVILLE, Ky. (WDRB) -- Twenty-three men and women joined the ranks of the Louisville Metro Police Department on Friday.
Members of the the latest cadet class received their badges during a graduation ceremony Friday morning.
Forty-five people started the tough six months of training, and almost half dropped out.
The recruits come into the force at a time when Louisville police officers are under increased scrutiny. LMPD is under fire for the aggressive traffic stop of a young African American man in west Louisville.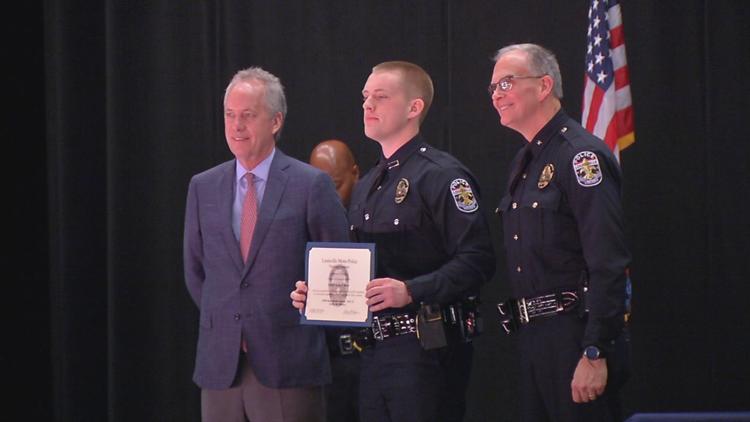 "This is a tough job, and they knew it coming in the door," Louisville Metro Police Chief Steve Conrad said. "And I think what is so important in the message that I tried to share today as graduates is I was reminding them of our values. It's the importance of following those values, making the community our primary focus and holding ourselves accountable."
Fischer said  the department is reviewing its training policies.
The new class of LMPD officers includes two women and two African Americans. Fourteen of the class members are college graduates.
Copyright 2019 WDRB Media. All Rights Reserved.