LOUISVILLE, KY. (WDRB) -- A child was accidentally shot in the head Thursday, the second time it's happened this week in Louisville.
In the aftermath, 911 calls shed light on the moments after a 14-year-old girl was shot Wednesday night:
DISPATCHER: "Caller says her daughter accidentally shot herself, 22:17."

Moments later:

FIRST RESPONDER: "Have EMS come on up. We have a gunshot wound to the head."

DISPATCHER: "We already told them, guys. They're coming up."
On Thursday, dark smudges — what appeared to be blood — were still visible on the door at the apartment complex off Del Maria Way.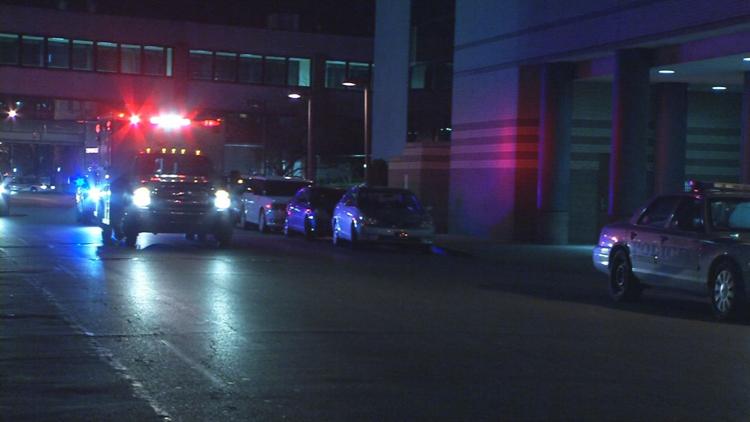 Denisha Smith lives right next door to the apartment where the girl was shot.
"I was really distraught about this," Smith said. "I've known them for almost seven years."
She said she'll never forget the events of Wednesday night.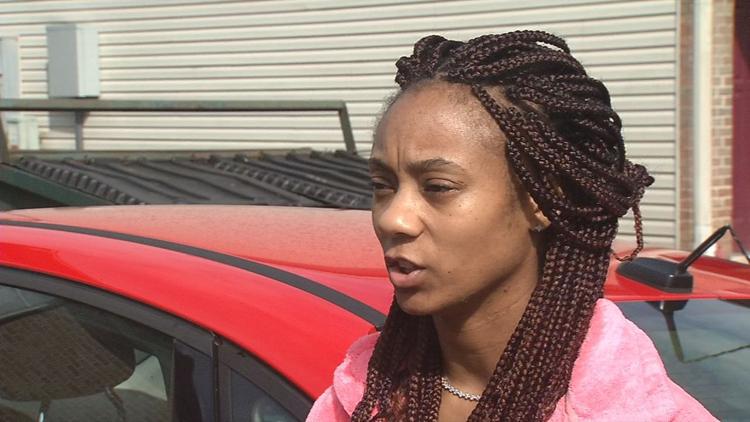 "It was a big bang at the door, and it was the child's father asking for help ... because EMS wasn't there yet," she said. "But by the time he knocked on the door asking for help, EMS was already running up with the police."
Police said the 14-year-old tried to pick up a pillow in the living room, not knowing there was a gun underneath, when it fired by mistake.
The girl is now in critical condition, after surgery.
"They are a really good family," Smith said. "Their mother is a really good mother. She loves her family. She'd do anything for them. Their dad too."
Authorities have not released the family's name, and it's not clear why a gun was under a pillow in the home.
Louisville Metro Police say it's being investigated as an accident, not a crime, and there's no indication the weapon was illegally owned.
The case is similar to another shooting in Shively on Tuesday. A 7-year-old girl is also recovering after she was accidentally shot in the head by her 11-year-old brother.
"To have it sitting in your nightstand or under your bed or between the mattress so you can get it in a hurry when the bad guy kicks my door in — it's just not reality," said Lt. Col. Josh Myers of the Shively Police Department. "The reality is more harm is likely to come from that gun being out in the open in an exposed area than you getting the bad guy."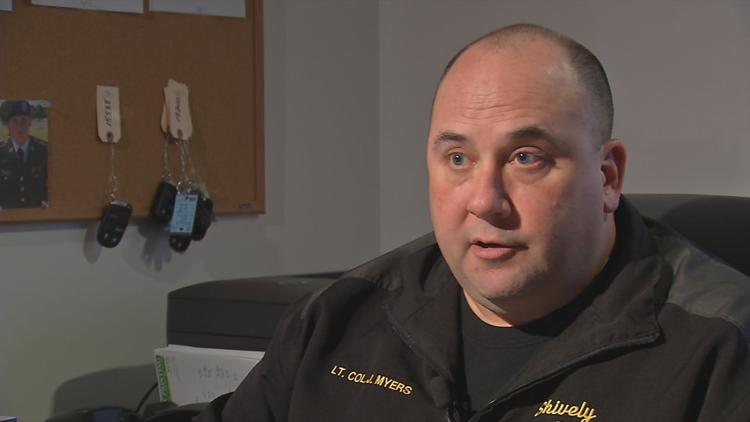 It's a tough lesson that's been taught twice now this week in Louisville in the most tragic way. 
Copyright 2019 WDRB Media. All Rights Reserved.