Praise for the Louisville Free Public Libraries
By David A. Jones, David A. Jones, Jr., and Susan Jones
September 5, 2019
On Saturday, August 31, we visited Louisville's new Northeast Regional Library in Lyndon.
And on a holiday weekend morning, the place was humming. Clearly Louisvillians are already loving their new library, even as word of its opening and location have barely begun to trickle out.
The light-filled beauty of the building is a magnificent testimony to Louisville's respect for citizens' desire to learn and inform themselves about what matters in their lives. The children's area is front-and-center, projecting the energy and enthusiasm of our youngest learners for the benefit of all and offering children books, activities, a slide and clever hide-away spots.
Books are displayed effectively, prodding readers' imaginations and eagerness. Quiet spots, rooms for small group or family collaboration, nooks and crannies, and great seating abound.
Larger rooms offer meeting space for community organizations; a kitchen for cooking classes or to support events; a "maker space" for interactive learning and innovation; and even a screened-in porch. Coming soon, a coffee shop.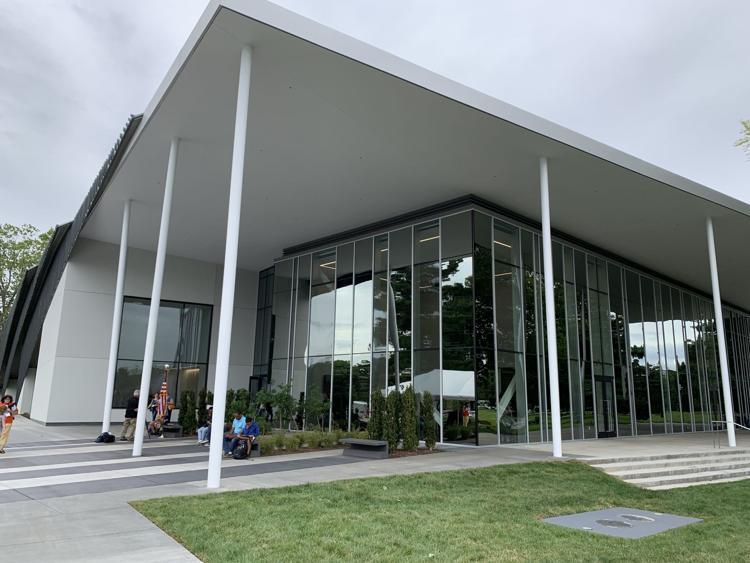 All three of us learned to love reading in Louisville libraries. We supported the Louisville Free Public Library's ambitious building of its three fantastic new regional branches – in order of opening, Southwest (October 2014), South Central (July 2017) and now Northeast (June 2019).
We are thrilled to see Louisville invest in its residents, and to witness our varied, joyful, intense responses. Our thanks to all who have created these wonderful places!