LOUISVILLE, Ky. (WDRB) -- An emergency shelter that helps homeless families has a new name. 
Volunteers of America will now call its shelter at 1436 S. Preston Street "Unity House." The new name was revealed at a ceremony in front of the facility Wednesday morning. 
It's one of the few places in the city where families struggling with homelessness can stay together.
VOA officials say the new name better reflects the shelter's mission. Parents and their children are immediately offered food and housing; then, long-term needs are addressed.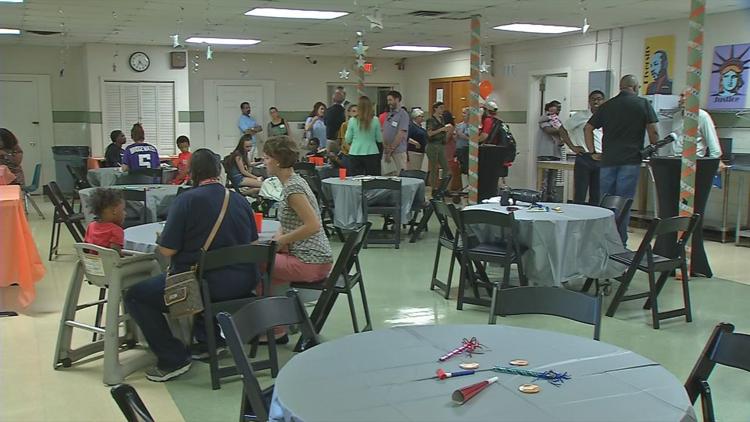 VOA President and CEO Jennifer Hancock says families can also "receive access to professional case management and behavioral health counseling services, a wide variety of supportive services that allow them to get back into the community, back out on their feet to live independently."
The VOA says 88 percent of families who stay there move on to transitional or permanent housing. 
Copyright 2019 WDRB Media. All rights reserved.