LOUISVILLE, Ky. (WDRB) -- Traffic engineers want to hear from drivers who use Highway 22 in Kentucky.
Oldham County and the Kentucky Transportation Cabinet (KYTC) are studying the road between the Jefferson County line and Crestwood.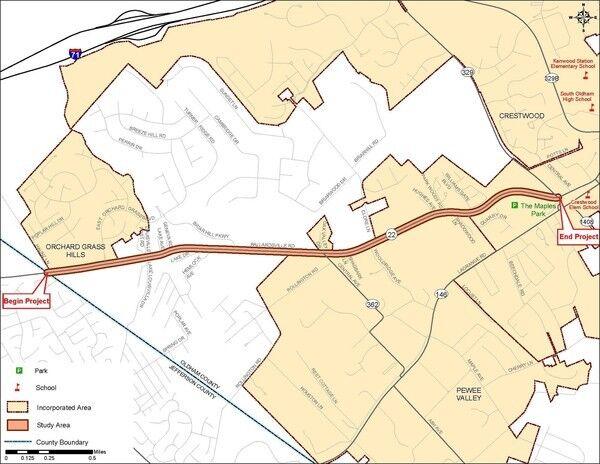 The goal of the study is to make improvements to the corridor and make it safer. In a news release on Wednesday, transportation officials said the project team had reviewed existing conditions and input already collected from the public to develop improvement concepts.
Among the considerations are intersection improvements and road widening.
Those who want to weigh in can fill out an online survey by clicking here. The survey closes on Aug. 5.
An informational meeting will also be held at 6 p.m. on July 21 at the Barn at Maples Park on West Highway 22 in Crestwood.
To learn more about the study and the project, click here.
Related Stories:
Copyright 2022 WDRB Media. All Rights Reserved.