LOUISVILLE, Ky. (WDRB) -- One of Louisville's most-treasured parks is getting a major face lift.
Officials held a ceremonial groundbreaking for the $1.1 million project at Tyler Park on Tuesday morning.
The 13-acre park was established in 1910. In 2019, Olmsted Parks Conservancy, Louisville Metro Government and the Tyler Park Neighborhood Association cam up with the plan. The cost of the project is shared between the Olmsted Parks Conservancy and the city of Louisville
The project is expected to be completed sometime this fall. Further updates will include renovating the park's four other tennis courts, adding pickleball courts and a half basketball court and improving walking paths.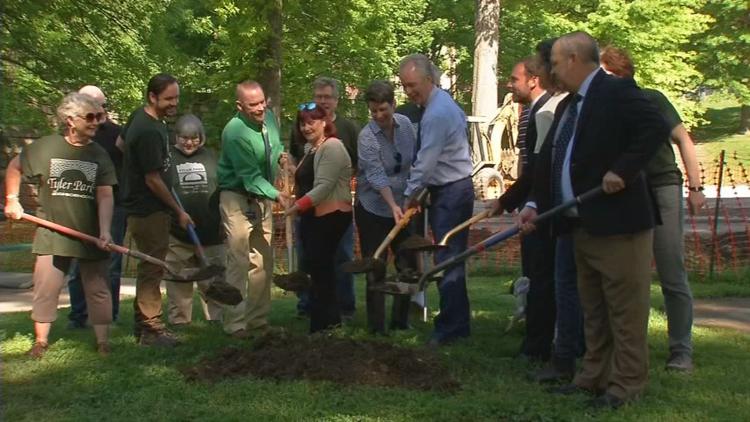 "It just needs some love. It's a very old, historic park," said Kristen Milwood, a member of the Tyler Park Neighborhood Association. "We are so thankful to Olmsted for designing it. It works as intended, but things need updating if they're going to be viable into the future."
Copyright 2019 WDRB Media. All Rights Reserved.