LOUISVILLE, Ky. (WDRB) -- Construction is underway on Holiday World's newest water coaster.
It's called "Cheetah Chase." Park officials say riders will experience a water-powered flat launch before racing against their families toward the finish line.
Cheetah Chase is expected to be the first water coaster with two racing slides and more than 1,700 feet of track. Crews are finishing the first phase of construction, which consists of the footers and columns.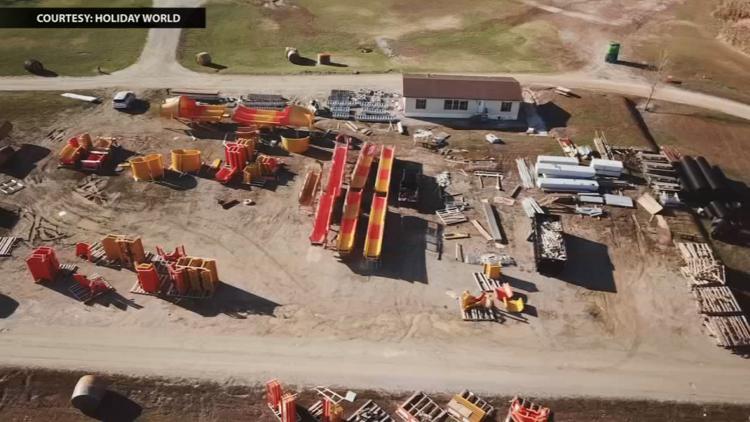 Cheetah Chase is the third water coaster for Holiday World. The $7 million attraction is expected to open in May 2020.
Copyright 2019 WDRB Media. All rights reserved.