LOUISVILLE, Ky. (WDRB) -- Ronald McDonald House of Kentuckiana has unveiled part one of a $21 million expansion. 
According to its website, the Ronald McDonald House in Louisville opened in 1984 in a building at 550 South First Street that was renovated through the efforts of volunteers, community partners and donations from McDonald's restaurants throughout the region.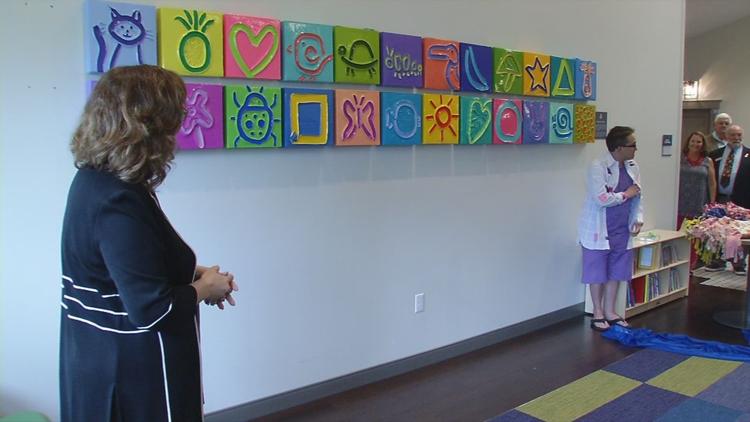 On Wednesday, officials revealed new renovations that include an art installation created by Jeff Hanson. The expansion also features 25 new guest rooms with en suite bathrooms, new play areas for kids and brand new kitchens.
For families who travel far from home for medical treatment, facilities like the Ronald McDonald House mean the world. 
"We had to stay in two rooms in the old facility because the capacity was four per room, but this facility - it's six per room - so we're able to stay in one room," said Maranda Summers who is currently staying at the house. "The room is actually bigger, so that's a plus."
Families have officially moved into the new wing, and construction on the next phase of the renovation is scheduled to begin this summer.
According to its website, in 2016 and 2017, the facility was forced to turn families away "550 times because we were full. We are not okay with that."
If you'd like to help, click here for more information. 
Copyright 2019 WDRB Media. All rights reserved.