LOUISVILLE, Ky. (WDRB) -- Kentucky Harvest is filing up the pantry at Wayside Christian Mission.
The organization donated about 9,000 pounds of food for the homeless on Thursday. The food included two pallets of turkeys from Sysco Food Service.
Kentucky Harvest's Kevin Beam says the donation helps the homeless in several different ways.
"First is that they feed a lot of folks here, so 9,000 pounds will help them feed a lot of folks that need it," Beam said. "The second thing is -- that's food that they don't have to buy, so that helps their budget. And they can use that money for other programming services here at the mission."
Wayside Christian Mission says it has run into one issue with the huge donation: finding enough storage space. If you can help, contact Wayside Christian Mission.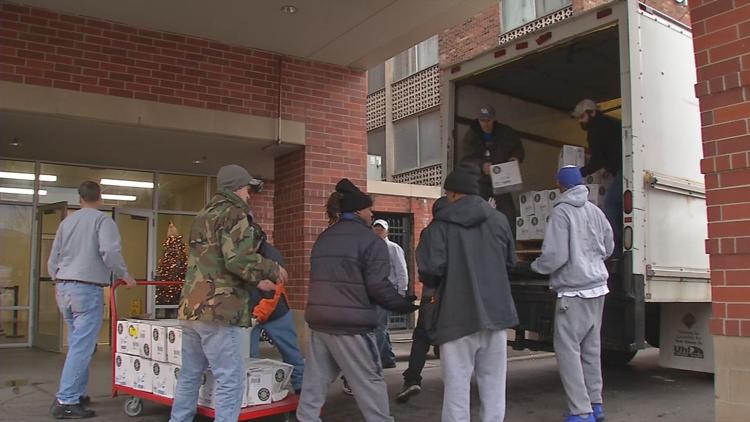 Copyright 2018 WDRB Media. All Rights Reserved.