LOUISVILLE, Ky. (WDRB) -- Changes are being planned for a busy interchange on the Gene Snyder Freeway.
The Kentucky Transportation Cabinet is in the design phase of a project to reconstruct where Interstate 265 and Interstate 64 converge in eastern Jefferson County. It's a heavily traveled corridor where drivers experience frequent traffic backups.
"This is a heavily congested area," KYTC Spokeswoman Andrea Clifford said.
Last year, Kentucky legislators approved $28 million in federal funds for the project. The current design is a clover leaf, Clifford said, which was a popular standard design years ago when the interstate system was coming into place.
"But we have a lot of issues with traffic backups and merging issues at that cloverleaf design," she said. 
That's why the KYTC has come up with some new designs.
"A lot of it is not something similar to anything that we have in Louisville," Clifford said. 
These design options are expected to improve safety and reduce congestion.
"They're really kind of hard to describe, because it's such a complex interchange," Clifford said. "So we really want people to come out to the meeting, take a look at the options we're proposing (and) give us their feedback."
As part of the project, KYTC also plans on reconstructing I-64 at Blankenbaker Parkway.
A public meeting is planned for 5-7 p.m. Thursday at Ascension Lutheran Church at 13725 Shelbyville Road. The open house will allow people to offer their feedback on how the interchange can be improved.
KYTC representatives and designers will be at the meeting to answer questions. Proposed changes and alternate routes are posted on the state transportation website.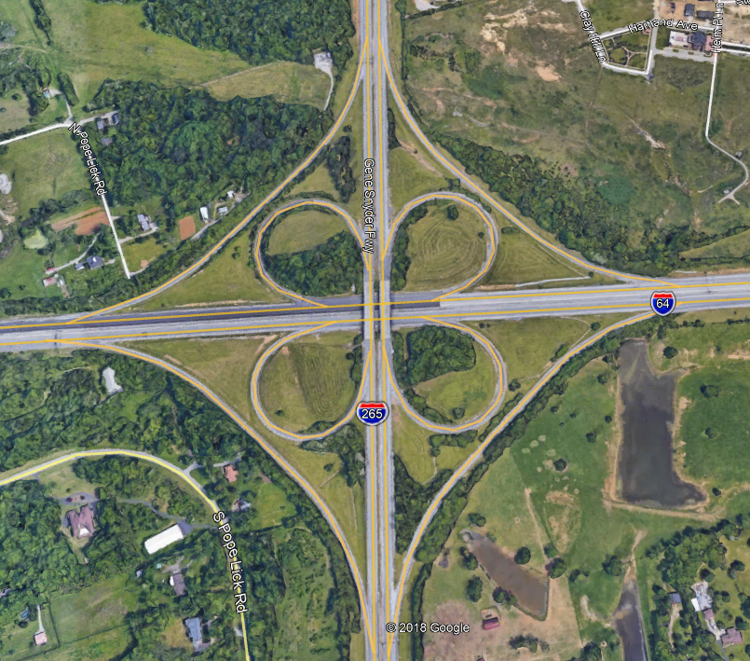 The public can also submit written comments for 15 days following the meeting at the KYTC District 5 Office at 8310 Westport Road in Louisville. The public can also take a project survey online through Jan. 25, 2019.
Once a design is chose the project is expected to start in the fall of 2020. 
Copyright 2019 WDRB Media. All Rights Reserved.