LOUISVILLE, Ky. (WDRB) -- Sometimes being a police officer can get a little wild, and that was certainly the case for some LMPD officers who had some interesting encounters over the past couple of days.
Suspect No. 1? Jo Jo Bacon.
Officers got a call from someone in Fern Creek who was worried that a wandering, giant pig might get hit. So they made a leash and wrangled the big pig back to safety. Jo Jo has since been adopted.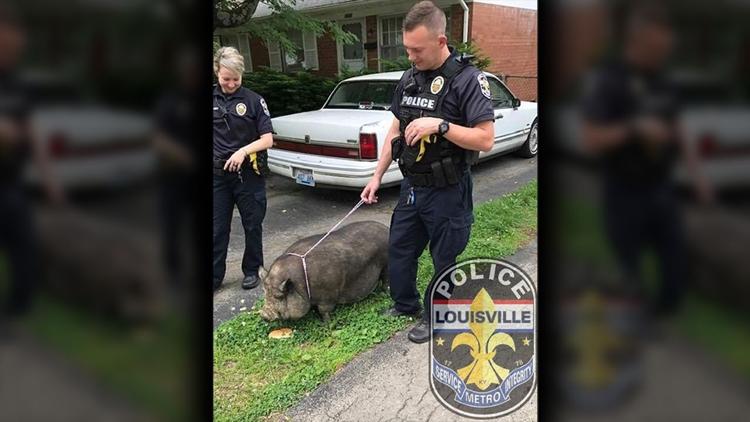 And you might remember Spike the Turtle who lives at Wayside Christian Mission. Officers busted Spike jaywalking downtown Thursday. 
But because it was World Turtle Day, they gave him a break and let him off with a warning.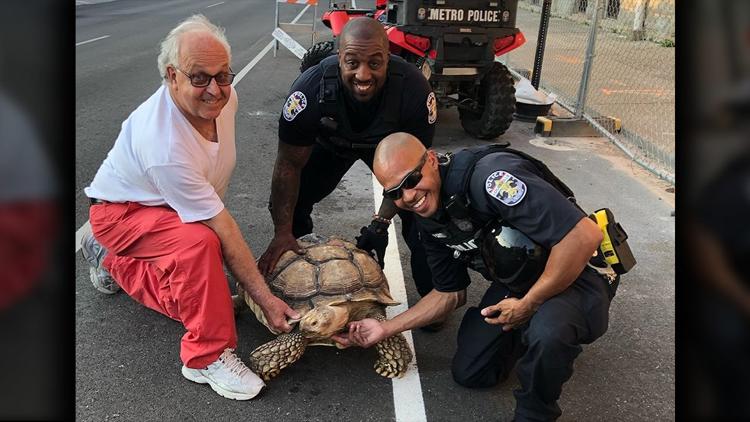 Copyright 2019 WDRB Media. All Rights Reserved.