LOUISVILLE, Ky. (WDRB) -- A local woman in the fight of her life had the chance to stop thinking about her cancer, and live out her dream.
Tina Lanham and her husband, Josh, say they have always wanted to ride a hot air balloon together. 
Saturday morning, the Norton Healthcare Foundation made it happen.
Tina is battling stage four colon cancer and has undergone 17 surgeries since she was diagnosed in 2013. Her four children and other family members were in La Grange to see them off.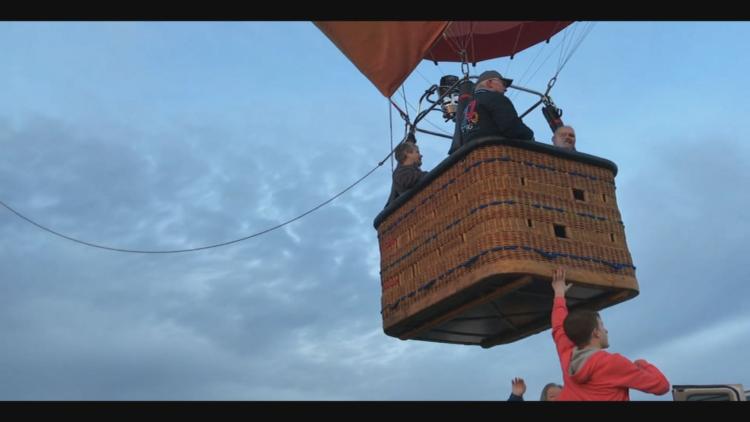 They took a one-hour ride across Louisville, enjoying the sunrise and ending the ride with a champagne toast.
Copyright 2019 WDRB Media. All rights reserved.