LOUISVILLE, Ky. (WDRB) -- Seven years ago, Pastor Corey Nelson arrived at a Methodist church near Churchill Downs and began preaching to a congregation that had few safe spaces outside the confines of Sunday service.
But when he stood in the church at Ninth and Denmark streets, he didn't feel as though he was in a neighborhood with high crime and low expectations.
He saw an opportunity.
Nelson convinced many families with a lot of adversity to come to church. The parents didn't always make it back, but many of the kids did.
So with mostly children in the congregation, it soon became apparent to Nelson to turn the church into Grace Kids Church. The children can come up to six days a week. After school, they get food, Biblical teaching and sometimes help with school work from retired teachers.
"From my perspective, second only to Jesus, the key to turning their lives around and the key for them to be able to move on is their education," Nelson said. "I think what the kids have really connected with here is the kids are accepted, and they're safe, and we're consistent. A consistent presence in their life that cares about them is huge."
A 4-year-old once showed up for the first time at Grace Kids, and the staff learned she had driven her Big Wheel two blocks to get there. They made sure she had supervision on her next trip to church, but kids love coming and even get up by themselves and get dressed for Sunday morning service.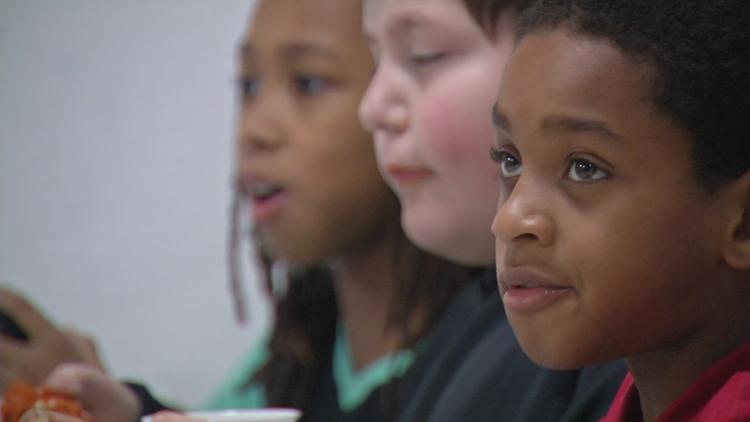 Nelson has seen crime go down and grades for the kids go up since he arrived in the Wyandotte neighborhood.
"They are making better decisions because we are giving them better options," he said. "We're showing them better things."
Nelson said almost all of the kids who attend Grace Kids Church have backgrounds filled with multiple adversities many youngsters never have to face. They don't ask the kids about life outside of church, but the kids often open up.
One time, an aunt shared with Nelson the horror one of the children had lived through. Her mother was beaten to death in front of her eyes.
"When our kids come to us, often times self-esteem, self-value, these things are so incredibly low," Nelson said. "And we see a big part of our mission here is restoring that, building that back up and letting them know they are valuable and they are loved."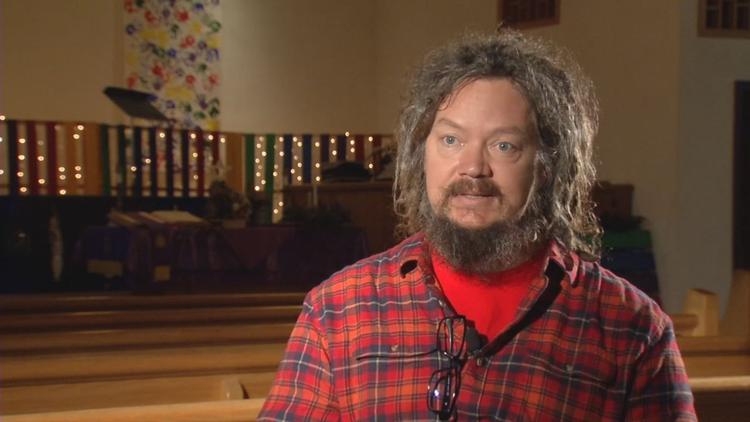 The love includes serving food to the kids of all ages every time they come. Sometimes, children are sent home with more to eat.
"You can be yourself, and you can make new friends," 9-year-old Anayah Mastin said.
"I remember my first time coming here. I didn't know any of them," 10-year-old Zaden Wyatt added. "I barely knew how to spell Jesus' name. But now I know all the four Gospels."
Nelson said he's not trying to create evangelists, but rather, kids who make a difference.
"We want the kids to lead lives of integrity, lives that really shine a light," he said.
That light already shines when they come through the church's doors.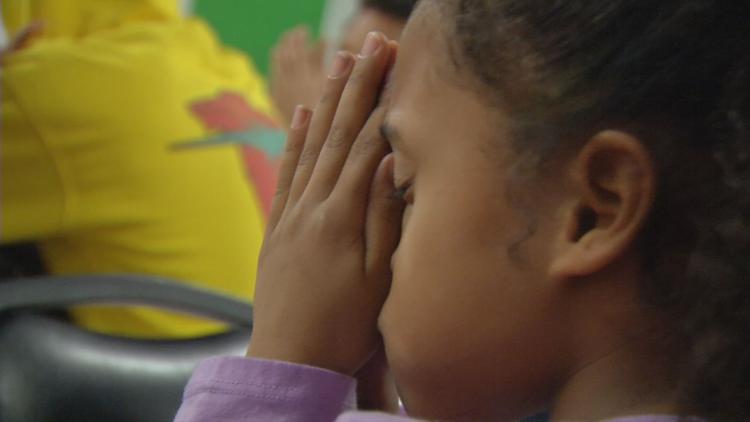 "They're running in. They're giving you hugs. They're jumping in your arms," Nelson said. "They're telling you they love you. I mean, it's amazing, it is joyful. They're laughing. They are smiling. It's been really incredible to see."
If you'd like to help the children at Grace Kids Church with food or other items, CLICK HERE to find out more. 
Copyright 2020 WDRB Media. All Rights Reserved.