The Tudor-style building on Eastern Parkway once served as a hospital for disabled children, and its original purpose remains evident when you walk through the front door. A museum area contains an iron lung, and there are photos of old fundraising visits by celebrities like Bob Hope and Muhammad Ali. Keith Inman goes to work there each morning, surrounded by reminders of the mission that has driven Kosair Charities since 1923.
"Every day, we come in and see where we came from," says Inman, president of Kosair Charities, "and we know where we are going."
As Kosair Charities celebrates its 96th year improving the lives of children in Kentucky and Southern Indiana, its future is inspired by its past. Over nearly a century of service, some of the challenges have changed — from polio and orthopedic conditions in the 1900s, to abuse and neglect today. But through it all, the original mission of enhancing the health and well-being of children has remained as enduring as that original hospital building constructed over nine decades ago.
"Our mission has grown, but we have always stayed focused on that child in need," says Inman. "But our definition of a child in need is much broader now."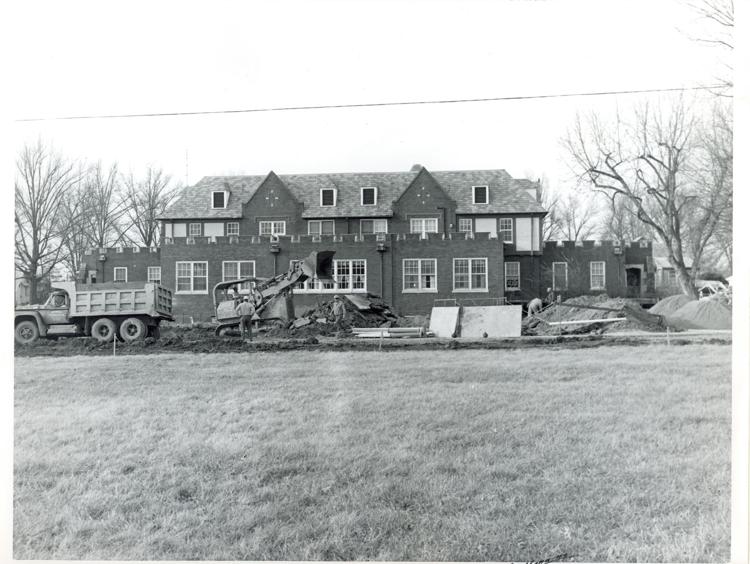 Laser focus on ending abuse
It started as a hospital for children with long-term medical needs, ultimately reaching 100 beds and with polio as top priority. In the early 1980s, those beds were moved to a Louisville children's hospital, and Kosair Charities shifted from providing direct services to providing grants. Fueled by donations, Kosair Charities has invested over $32 million to help children in Kentucky and Southern Indiana over the past two years, and is on track to invest another $16 million in 2019.
This year, Inman says Kosair Charities is reviewing 181 grant applications totaling about $30 million in requests. "It is a very competitive process," he adds. "Our board will vet every one of those, and make a decision on who is going to have the most impact for the dollars invested."
While the medical needs of children will always be a top priority, one of Kosair Charities' leading concerns today is ending child abuse and neglect in Kentucky. In 2013, Kosair Charities launched the Face It ® Movement to engage communities and promote best practices for recognizing and ultimately preventing child abuse and neglect.
"We will always be there for the medically fragile kids," Inman says. "But when you think about the most pressing need right now, we have got a laser focus on ending abuse and neglect in our state. Kentucky ranks as the No. 1 state in the country in incidents of abuse and neglect. Our average is 22 kids per thousand, the national average is nine. We are focused on ending that. It is a big goal, but we want to see this go away."
Toward that end, over the past six years Kosair Charities and Face It has helped push through 15 pieces of legislation strengthening child safety and welfare laws, all of them passing with overwhelming bipartisan support. "In a time where the right and the left do not get along, we represent one area where they all agree," Inman says, "and that is the safety and welfare of children."
Happy children, stronger communities
The programs supported by Kosair Charities now span a wide range, including those battling childhood health issues like cancer, autism, spina bifida, epilepsy and many others, to educational and therapeutic organizations, and those that assist exploited or abused kids. It is one thing to help put those programs in place — another to see the positive results.
"We see the need," Inman says. "We know our kids live in a fragile, fragile environment, and we can do a little bit to help them. When you see the smile on their face, the tears in their parents' eyes, it is truly overwhelming. It is not hard to get up to come to work every day."
From the very beginning, Kosair Charities has envisioned a world in which all children have the ability to live their lives to the fullest, overcoming obstacles to realize their potential. None of it is possible without the donations that have helped Kosair Charities invest millions of dollars back into its community, and serve as a guardian of children's health and welfare for nearly a century.
"With the difference we have made by investing both time and money in the community, all those kids helped, imagine what we could do if we could double it? Triple it? The only way we are going to get there is by having more donors stand shoulder to shoulder with us and help us help more kids," Inman says.
"We've been here for 96 years — we're going to be here for another 96. We are uniquely positioned in the community to really make a difference for the future of our children. In order for our community to improve our kids have to be happy, healthy and safe, they have to be in a learning environment. So we see our role as being pivotal to the health of our overall community."
Interested in becoming a part of that effort, and helping Kosair Charities continue its work of improving the lives of children in Louisville and throughout Kentucky? Donate online, or call (502) 637-7696 and visit Kosair.org for more information.