Strong blood supply isn't something that most people think about until someone they know needs it. Then, you hope blood is available because someone, somewhere has helped another person have a chance at life days or weeks earlier.
Kentucky Blood Center isn't just hoping blood is there when patients need it. They are working to be sure the blood is available when needed.
"Most people think that donated blood is only in the emergency room for traumas, but it's also used for oncology and hematology patients," said Bill Reed, president and CEO of the Kentucky Blood Center, which was founded in 1968 and focuses on providing safe and continuous blood supply to patients in Kentuckiana.
Kentucky Blood Center has six locations: two in Louisville, one in Somerset and Pikeville, and two in Lexington.
"Many patients suffering from cancer have blood transfusions before getting chemo and most chemotherapy and radiation treatments drive down blood counts," he said. "There are also scheduled organ transplants and heart surgeries which use a lot of blood products."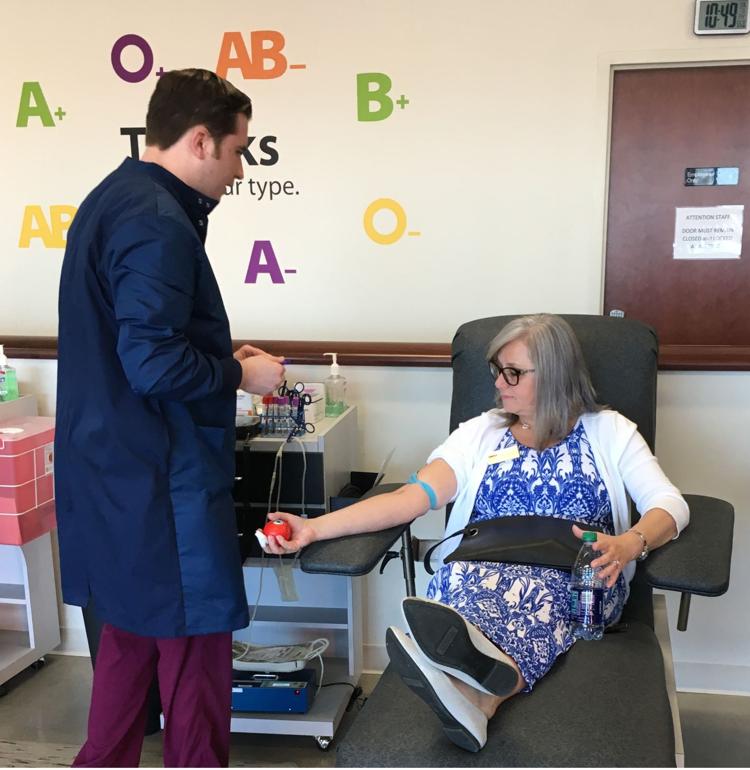 Unfortunately, while Kentucky Blood Center serves the entire Commonwealth, Louisville-area donors are donating about 6,000 units less than the nearly 15,000 donations needed to support Louisville area hospitals KBC serves.
"Blood that's donated is actually made into red blood cells and plasma too, which is utilized by 70 hospitals throughout Kentucky," said Reed. "The red cells have a shelf life of 42 days after the process, so we always need more donations."
According to Reed, 20% of Kentucky Blood Center donations come from local high school and university students, so donations decrease when school is out, making the summer a critical time to donate. "Most people are healthy and able to donate blood regularly," said Reed. "Even the criteria to donate is constantly changing. For example, people with insulin-dependent diabetes couldn't donate in the past, but now they can if their diabetes is regulated. Most medications do not keep people from donating anymore and even most cancer survivors can donate after a period of time."
For someone who isn't familiar, the entire donation process takes about 45 minutes with the actual donation taking less than 10 minutes. "We first ask you questions that are required by the FDA, and take your temperature, pulse and blood pressure," said Reed. "Then we check your iron levels with a finger stick, but if you are anemic you cannot donate to ensure it is high enough for donation."
Once the donation is completed, donors are encouraged to enjoy a snack and relax for a few minutes before heading on their way. "You can donate blood every two months if you want," said Reed. "Everything we collect is processed and distributed here in Kentuckiana, whether you donate in Paducah, Louisville, Ashland or Pikeville."
You can help save lives as a donor or volunteer. Contact Kentucky Blood Center at 800-775-2522 or online at www.kybloodcenter.org to find a donation center or a mobile blood drive.