LOUISVILLE, Ky. (WDRB) -- A "purrfect" day for adopting a new kitten.
The Purrfect Day Cat Cafe on Bardstown Road says it's had plenty lately.
Saturday, they celebrated their 1,000th adoption in less than a year. The cafe opened in August of 2018.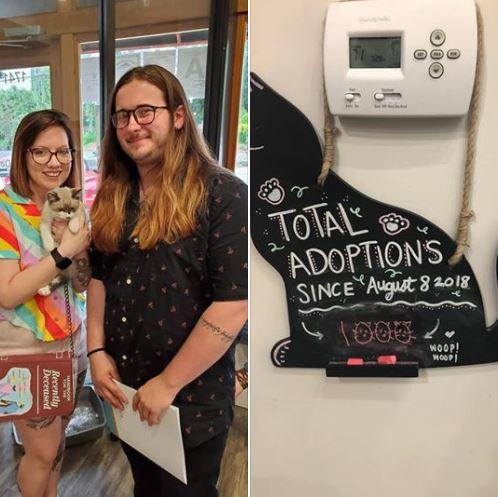 Joey the cat was the lucky kitten to find their "furever" home. 
The cafe posted on Facebook that Joey needed a bit of extra socializing before he could go into the kitten lounge, but once he was ready, he stole the hearts of his new family.
Six more kittens have been adopted since Saturday, making the cafe's adoption total 1,006.
The cafe partners with the Kentucky Humane Society to find homes for the cats and kittens. 
KHS recently stressed a need for fosters with an increased number of kittens coming into shelters. They say spring is the time of year shelters see an influx of kittens. 
Related:
Copyright 2019 WDRB Media. All rights reserved.