LOUISVILLE, Ky. (WDRB) -- Repairs are on the way for a crumbling New Albany road.
Plans to repair Old Vincennes Road were approved this week. The repairs are expected to begin on Monday.
In February, part of the road started failing because of rain and soil conditions.
The road is expected to be closed for 30 days as the repairs are made. Detour signs will be placed ahead of the closure.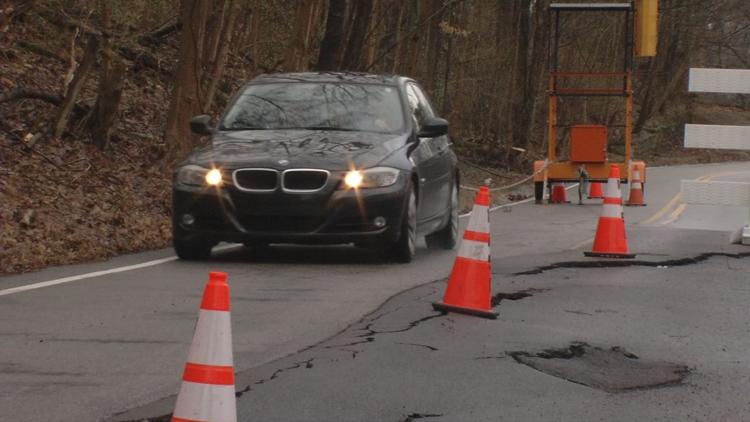 Repairs are expected to cost about $340,000.
Related Stories:
Copyright 2019 by WDRB Media. All rights reserved.