BEDFORD, Ind. (WDRB) -- An elementary teacher in southern Indiana hopes that a daily newscast created by his students will help save his school.
Brian Young, a teacher at Stalker Elementary School, saw a problem and decided to fix it.
"We looked at the principal and said, 'The kids don't listen to the announcements,'" Young said.
The morning announcements aren't just about lunch and the Pledge of Allegiance anymore at Stalker. Now, thanks to Young's initiative, it's Bedford's must-see TV: a daily newscast produced by 9-, 10- and 11-year-old students. 
His class, split between fourth- and fifth-graders, takes the latest happenings on campus, adds in some character and flair and turns it into a newscast.
"Fifteen years in teaching, this is probably one of the favorite moments I've had," Young said. "I've had some say they want to be journalists."
The students pitch stories every morning, shoot content at lunch and recess and record in the afternoon. Young edits on his computer at home, and the broadcast airs the next day for the rest of the school on YouTube.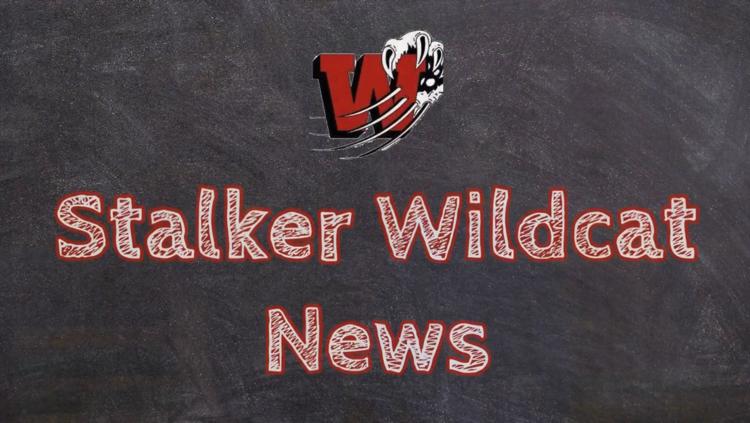 "We're actually doing a get-to-know-you series, and I'm going to be interviewing the superintendent," fifth-grader Max Grace said. "I might get to interview more people, and I'd have to stay after school, but I hope I get that part."
The big story on campus Tuesday was a surprise in the cafeteria for Principal Brian Perry, who's color blind. Debra Fields, a Stalker parent, showed up during lunch with a bundle of bright balloons and a pair of specially made glasses that will help Perry see red and green colors. 
Landon Hill was front and center with his camera capturing it all for his story. 
"It was pretty cool," he said.
Many students have their own segments like "Carpet Talk" with Cheznie Floerke, who sits on the ground and interviews kindergarteners and first-graders. Student Dylan Butler came up with the "Wrong Answer," where he poses questions to unsuspecting people on campus, and no matter the response, yells wrong answers before taking off. It's a hilarious bit, and Butler said he works up questions at home the night before.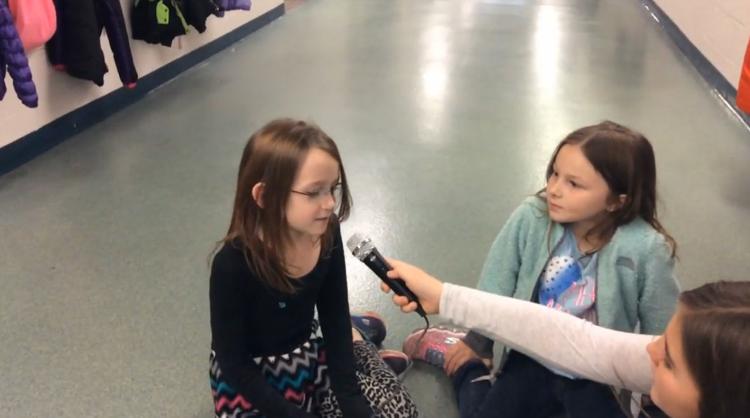 "Sometimes, my mom and I plan when we eat dinner," he said.
That's pretty sneaky teaching, if they don't even know it's homework.
"Now they see the purpose of why they're writing stuff," Young said. "So I can say, 'If you are going to read this on air, you need a beginning, middle and end.' Now, they actually see why they're doing it rather than just listening to me."
These broadcasts come at a time when Stalker Elementary School is in the news. The North Lawrence Community School board will vote on a consolidation plan next month, and some proposals involve the closure of Stalker Elementary School. The school, which is located right next to the district's administration building, only has about 200 students.
Young believes there's power in good press and hopes the attention garnered by his students' newscasts is enough to save his school.
"These kids are everything to me," Young said.
Copyright 2019 WDRB Media. All Rights Reserved.