JEFFERSONVILLE, Ind. (WDRB) -- What was an abandoned railroad bridge is now a hot economic engine.
More than 1 million people walk or bike across the Big Four Bridge bridge every year, according to Jeffersonville Mayor Mike Moore.
Since it opened five years ago this month, the Big Four has meant big bucks for the city. This weekend, Abbey Road on the River, the world's largest Beatles festival, is rocking the Big Four Station in Jeffersonville, a park that did not exist five years ago.
"It's been probably the most prosperous five years in downtown Jeffersonville ever," Moore said.
The prosperity has been fueled by the opening of the Big Four Bridge. The link from Louisville has transformed Jeffersonville from a quaint, historic town to a tourist destination.
"We've had 13 new restaurants open up within three blocks of where we are right now in the last five years," Moore said. 
The Pearl Street Game and Coffee House is one of them. It opened two years ago in a renovated historic home.
"The bridge brings in a lot of family and foot traffic," Manager Brandon Lejman said.
He moved to Jeffersonville from Louisville to help run the business.
"Property values are going up. Businesses are starting to thrive. More businesses are popping up. People are wanting to come over here," he said. "So, far it's worked out tremendously for us."
The bridge empties almost into Darryl Temple's front yard. He moved across from what is now Big Four Station thirteen years ago, and has seen his neighborhood transformed.
"It was a liquor store across the street and some abandoned buildings," Temple said. "Now you have a big old beautiful park. You have a beautiful walk bridge."
Temple said he's not bothered by the extra traffic and noise from festivals like Abbey Road.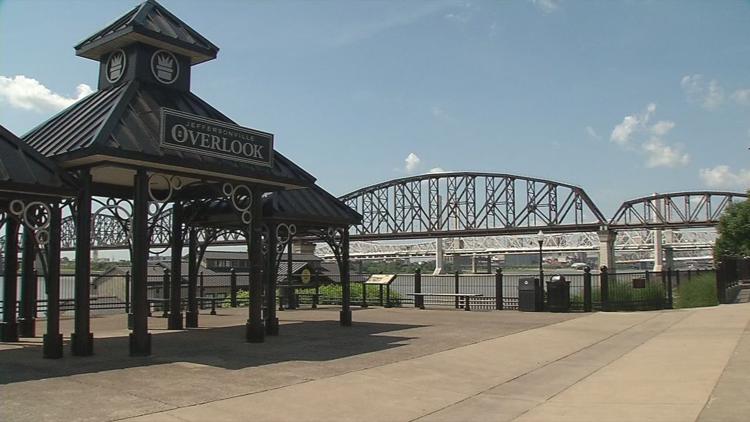 "Once I get home and shut my door, it's like I'm at home, and everything outside is left outside," he said.
Temple's verdict on five years of the Big Four Bridge is a conclusive: "Thumbs up, thumbs up, thumbs up."
Moore said the bridge has changed the dynamic of the entire city.
"I meet very few people who are not tickled to death with the change," he said.
The Abbey Road on the River festival moved to Jeffersonville from Louisville two years ago. About 20,000 fans are expected to attend the event over the Memorial Day weekend, many crossing the Big Four Bridge to get there.
Copyright 2019 WDRB Media. All Rights Reserved.