LOUISVILLE, Ky. (WDRB) -- Have you ever wanted to take a tour of Churchill Downs? 
The Kentucky Derby Museum serves as the exclusive tour provider of the track, offering a wide variety of tours throughout the year. 
Barry Northern has been with the museum for 11 years and is one of the guides who takes people around the downs. 
"I've lived within a few miles of Churchill Downs for pretty much my entire life, so this will be Derby No. 43 for me this year," Northern said. "Giving tours is like a labor of love for me."
Tours typically start in the Kentucky Derby Museum. Admission into the museum includes a tour of the racetrack. 
Additional tour packages can be added on to take guests to other areas on the track via golf cart, such as the backside.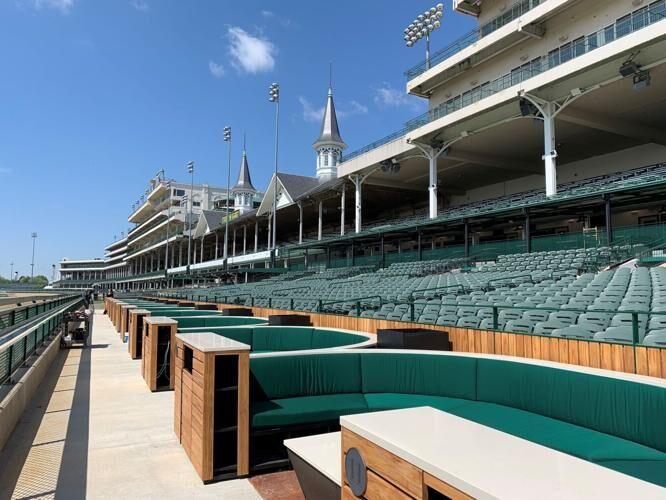 Something new guests could see on upcoming tours is the brand new Homestretch Club. 
On tours, guests will also see the paddock areas, where the horses are saddled prior to each race.  Northern said its one of his favorite areas of the grounds. 
Other places guests can visit is the Turf Club and Millionaires Row.
Inside the Turf Club, Northern said he likes to point out the wall of winners. Each Derby winner's name and time is hung on a wall inside the Rose Lounge, along with the year they won.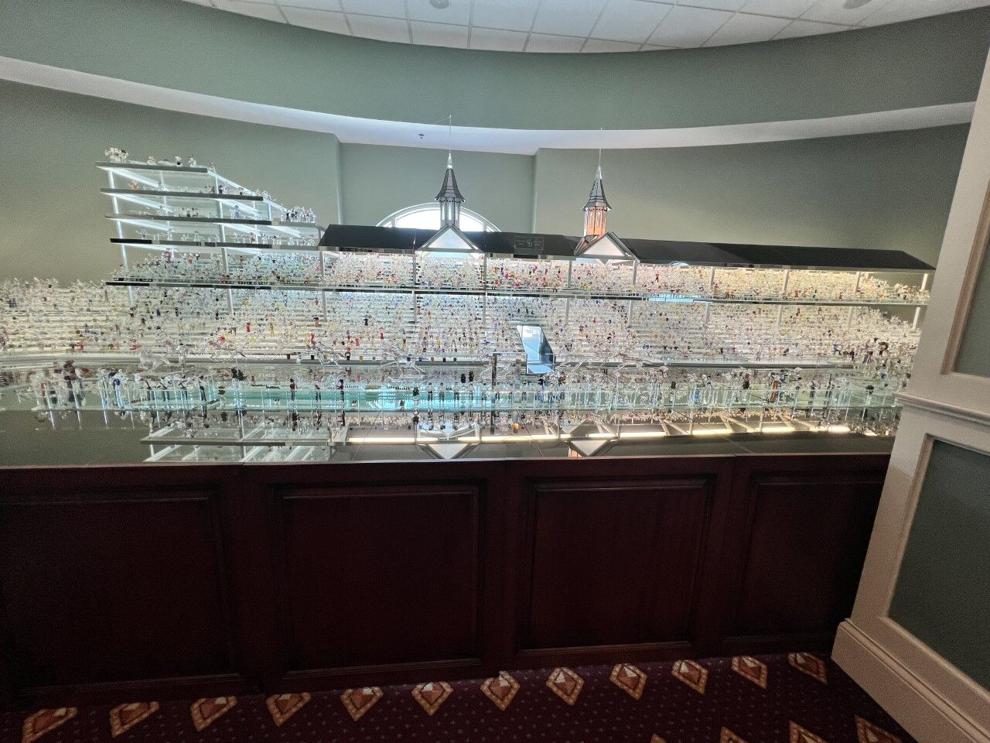 Near the Turf Club, guests can see a glass replica of Churchill Downs created by Craig Colquhoun. It contains 4,000 glass pieces illustrating jockeys, guests, the facilities and even grounds crew. 
One area guests won't get to see on tours is The Mansion. 
"The mansion is the most exclusive area of Churchill Downs," Northern said. "Typically, it's just going to be used a couple days a year: Oaks and Derby, mainly. They really don't let many people out here throughout the year."
On the backside, Northern likes to point out various stables and provides facts about the owners and trainers associated with each barn. He also makes note to point out the hardworking people who live on the backside and the various amenities available to them. 
"What I hear on my tours all the time is, 'I had no idea this was even back here,'" he said. "Most people don't realize it's its own little community back here. It certainly is a lot of fun and a very unique place back here."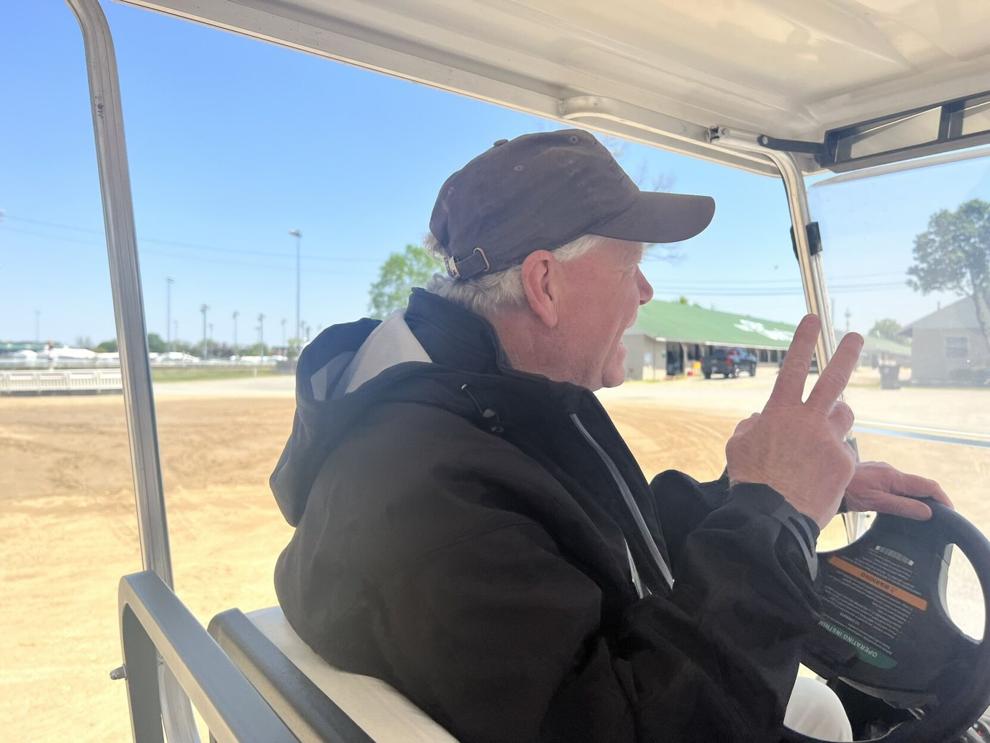 Northern recommends booking tours on the backside early in the morning, because that's typically the best time to get to see horses training on the track. 
You can purchase tickets for tours online or purchase at the door, but time slots do fill up fast.
Copyright 2022 WDRB Media. All Rights Reserved.