LOUISVILLE, Ky. (WDRB) -- Most of the dozen young, masked Jefferson County Public Schools students who were spaced throughout the Newburg Boys and Girls Club's cafeteria Thursday quietly worked on assignments on their Chromebooks, many with school materials and snacks within reach.
The lone substitute teacher provided by JCPS stopped to offer individual help when needed as students, who had their temperatures checked before entering the building, worked on their distance learning lessons.
Similar community learning hubs are operating throughout Jefferson County thanks to a partnership between JCPS and Evolve502, offering more than 2,000 students spaces to learn and eat during nontraditional instruction.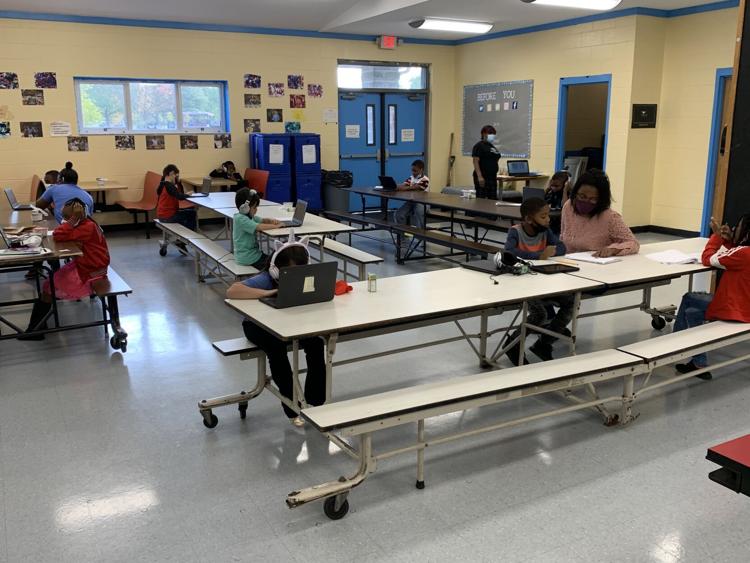 Marland Cole, executive director of Evolve502, said the community learning hubs provide additional academic help for students as well as time to socialize with friends during nontraditional instruction. JCPS has not offered classroom learning since the onset of the COVID-19 pandemic in March.
"This is an opportunity for them actually to come together, see other students, have interactions," Cole said. "And so we think that's important for their social and emotional state as well, to be able to connect with people, have somebody in front of you that you can talk to and actually get help and support."
Families "have been very excited" about the opening of community learning hubs while JCPS schools remain closed, she said, noting that some parents do not have the option of working from home while their children take remote classes.
"That's a challenge for many of our families," Cole said.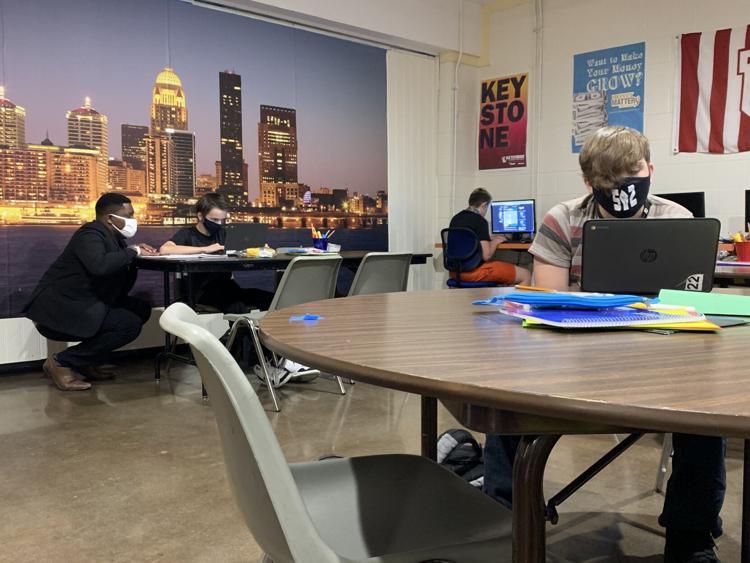 The Jefferson County Board of Education approved the district's agreement with Evolve502 on Sept. 15.
JCPS agreed to provide up to 30 certified substitute teachers and provide liability insurance while Evolve502 committed to partnering with community organizations like the Newburg Boys and Girls Club to open learning hubs and ensuring those sites follow public health guidance related to COVID-19.
Evolve502 expected help from student teachers enrolled in local universities for help, according to JCPS board materials from the Sept. 15 meeting. So far, Cole said 27 substitute teachers and 30 student teachers through a pilot project with the University of Louisville College of Education are working in the learning centers.
The nonprofit also estimated personal protective equipment and school supplies to cost $200,000 for six weeks at 50 community learning hubs, meeting records show. Cole said those learning centers will be reimbursed for expenses once Evolve502 receives all donations that have been committed to the project.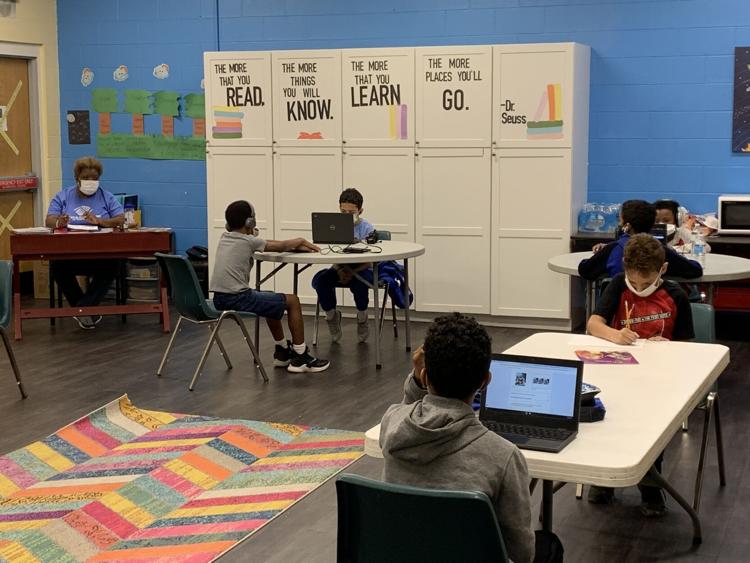 Space at those 50 learning hubs is premium. Marvia Presley, unit director for the Newburg Boys and Girls Club, said 50 students between the ages of 6 and 18 come daily during nontraditional instruction.
About 70 more are on the learning hub's waiting list, she said. The Newburg Boys and Girls Club has been open since July 13 and offered help with nontraditional instruction at the start of the school year.
"The need is great," Presley said. "Our NTI hubs are definitely making an impact in our community."
"There's definitely always concern for those who we're not reaching, but we're in talks right now about how we can safely increase numbers," she said. "I'm optimistic."
Many of the 2,000 students who come to the 50 community learning hubs already have connections with the entities that operate them, Cole said. Evolve502 is working with JCPS to identify students who may benefit from coming to a learning hub but are not yet connected, she said.
Presley has seen students excel during remote learning at JCPS, particularly those who have been paired with the district-provided substitute teacher.
"They've been 50 assignments behind. Now, they're caught up," she said. "Some of them didn't even know how to read. Now, they're reading."
One senior at Liberty High School, Dallas Mason, was so swamped with past due assignments that he considered dropping out and obtaining his GED later.
Those working at the Newburg Boys and Girls Club, where he's come regularly since 2005, convinced him to stay in school and earn his diploma, he said.
Mason, 18, was behind on about 10 assignments in each of his classes at one point. He's now on pace to graduate in May, he said.
"It wasn't as hard as I was putting in my head before," Mason said of improving his grades.
Getting individual assistance helps him understand lessons and stay on track with his assignments, which had a tendency to overwhelm him before, he said.
"It was just a lot of work coming towards me," he said when asked why he had wanted to drop out of school. "That was really what it was."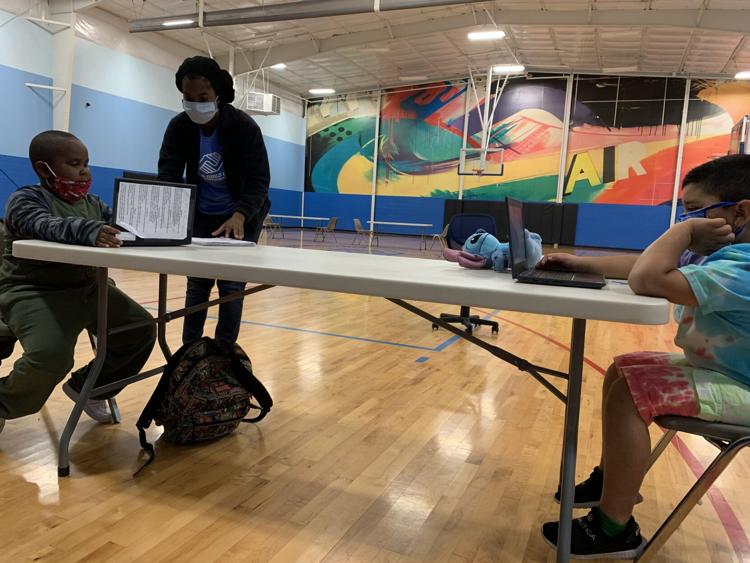 JCPS Superintendent Marty Pollio has said he hopes the community learning hubs become permanent fixtures for Kentucky's largest school district, particularly for students struggling academically.
Evolve502 is also interested in expanding them as part of its partnership with JCPS, Cole said.
"This is what we've always wanted to do, to partner more in the community and really understand how can we share resources, how can we better serve young people," she said. "You just have to do that intentionally, and that's the goal of this."
Copyright 2020 WDRB Media. All Rights Reserved.