LOUISVILLE, Ky. (WDRB) -- Hoping to land a job in an early childhood or elementary school classroom once she earns her diploma in May, Ashley Parker traveled from Greenville, S.C., to meet face-to-face with Jefferson County Public Schools recruiters at the district's career fair Friday.
JCPS is looking to hire between 60 and 80 new teachers this school year, and the district typically has hundreds more vacancies after the year ends, Director of Recruiting and Staffing Aimee Green-Webb said, noting that JCPS has more than 500 new teachers in the current school year.
That puts applicants like Parker and others who stopped at the table for prospective elementary, middle and high school teachers in high demand for JCPS.
"We're always looking for teachers, specifically math and science," Green-Webb said. "Those have been historically hard to fill and hard to find."
"Early childhood is also an area, or individuals who have more than one certification area," she said.
Finding early childhood teachers and those who are certified in multiple areas has also been difficult, Green-Webb said.
"If we find someone in some of those critical-needs areas, and we don't have a position, we still want to talk to them, hire them on and keep them on board because they're so hard to find," she said.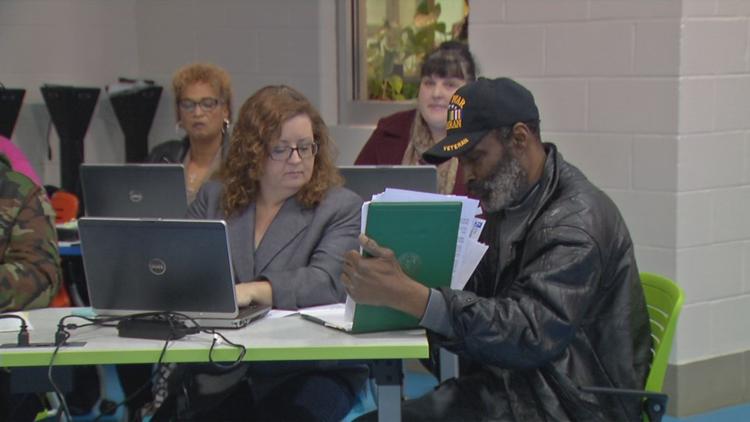 Parker, a student teacher who attends North Greenville University, has already visited JCPS in October and wants to teach kids from impoverished homes in a Title I school.
"That way, I can make a good difference for those students and make a big impact in their lives and be that one constant in their lives," she said. Her fiancé attends the Southern Baptist Theological Seminary, and she said having a job lined up at JCPS will make life easier for the young couple after they wed this summer.
Gary Liebert is on the opposite end of the spectrum. A former teacher at different public and private schools for 15 years — Liebert says he taught at The Brown School and Knight Middle School in JCPS — he's been out of teaching for several years after leaving the profession to pursue a career in foreign aid and development.
However, Liebert said he's ready to get back in a school, whether it's in a classroom as a teacher or in a front office as an administrator. A key part of the appeal, he said, is to re-enter the Kentucky Teachers Retirement System.
He believes his experience makes him uniquely qualified to teach again, particularly for students who are English learners.
"I'm used to the languages and the cultures and hearing people express themselves differently," said Liebert, who taught history, English, French and English as a second language during his time in the classroom.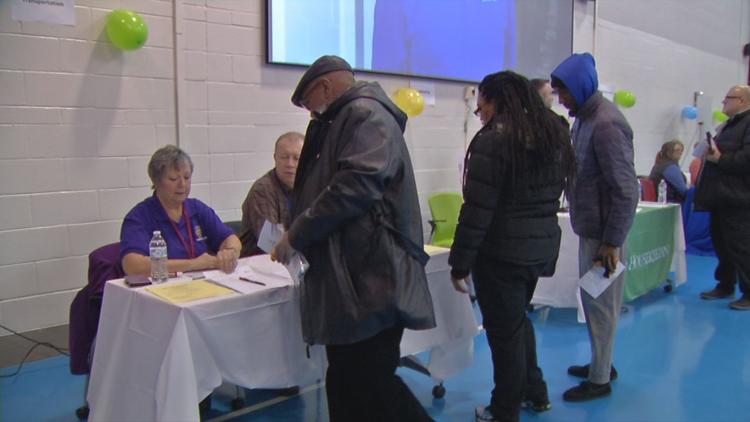 Another factor could make JCPS – and other school districts in Kentucky – attractive landing spots for new teaching graduates. In August, the Education Professional Standards Board voted to waive the requirement that educators reach Rank II within their first 10 years on the job, often achieved by getting a master's degree.
The decision caused some to worry that waiving the requirement would ultimately come at the expense of students, but Education Commissioner Wayne Lewis said teachers should be allowed to decide when to pursue higher teaching ranks.
Green-Webb said she believes dropping the 10-year Rank II requirement "eases some fears" for potential applicants who are concerned about the cost of attaining a master's degree.
"A master's in education can lead to certification in administration, specialists, certifications in areas that we also need, so there's still incentive to do it," she said.
Parker wasn't aware that the EPSB waived the requirement, but she welcomed the news even though she does plan on getting a master's "in the next few years."
Aside from teachers, JCPS also sought applicants for bus drivers, bus monitors, teaching assistants, clerks, custodians, in-school security monitors and nutrition service workers. Potential employees can also apply online through the district's website.
JCPS is also holding a "Drive the Future" career fair specifically for jobs in its transportation department 1-5 p.m. Wednesday at C.B. Young Jr. Service Center, 3001 Crittenden Drive.
Reach reporter Kevin Wheatley at 502-585-0838 and kwheatley@wdrb.com. Follow him on Twitter @KevinWheatleyKY.
Copyright 2019 WDRB News. All rights reserved.