LOUISVILLE, Ky. (WDRB) – A new state law giving local school boards the authority to fill vacancies may soon be moot for Jefferson County Public Schools, which is still waiting for someone to apply for the open District 4 seat last held by Ben Gies.
JCPS is accepting applications for the District 4 vacancy on the Jefferson County Board of Education, which occurred after Gies accepted a policy job with Kentucky Youth Advocates and resigned from the board July 1, until 4:30 p.m. Wednesday, but so far, no one has signaled their interest in the seat.
JCPS Communications Director Renee Murphy said no one had applied for the opening as of Friday morning.
"We encourage those interested in the seat to submit their applications by July 31," Murphy said in a message to WDRB News.
The school board officially declared a vacancy in District 4 at its July 16 meeting, which initiated the two-week application period that ends next week.
If no one applies for the seat, it'll be up to Kentucky Education Commissioner Wayne Lewis to fill it within 60 days. The state's education commissioner had previously had the authority to fill vacancies until lawmakers passed a new law this year that gave that power to the remaining members of school boards.
Those interested in the seat must be at least 24 years old and registered to vote in District 4, have lived in Kentucky for at least three years, and have a high school diploma or GED certificate. Applicants must also provide a transcript showing they completed the 12th grade, according to the application form.
The seat will also be on the ballot Nov. 5 since there will be more than a year left on the District 4 term, when the fall elections take place. Gies was elected to a four-year term in 2016.
Those interested in the vacancy can download a copy of the application by clicking here. Applicants must submit a completed form to JCPS, either by mail or by emailing General Counsel Kevin Brown, by 4:30 p.m. Wednesday.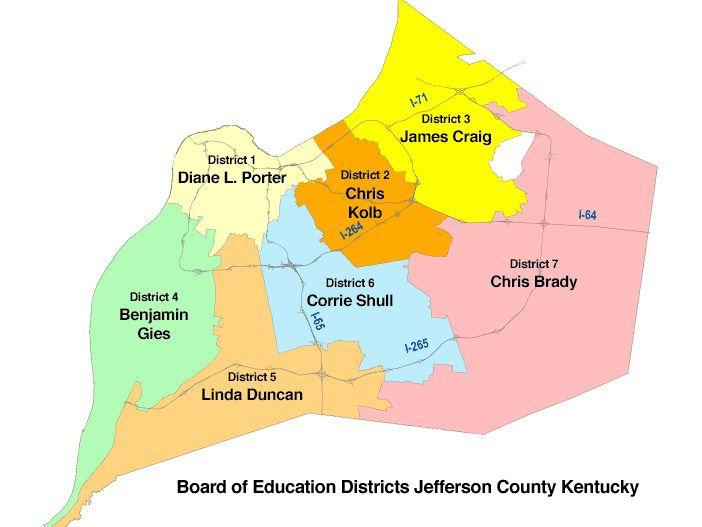 Copyright 2019 WDRB Media. All Rights Reserved.