LOUISVILLE, Ky. (WDRB) – As Kentucky and Indiana start to reopen businesses and services during the COVID-19 pandemic, public health officials in both states say there's a critical way to keep the inevitable number of new cases from spreading: contact tracing.
The practice of finding and monitoring those who have been in close contact with infected people was a staple of epidemiology long before the outbreak of the coronavirus-caused respiratory disease that has infected more than 32,000 in both states and killed more than 1,800.
But COVID-19 has put new pressure on local and state governments to develop large-scale contact tracing plans to complement gradual increases in testing capacity. Indiana launched its tracing program earlier this week, while Kentucky Gov. Andy Beshear's administration plans to announce its approach soon.
In Louisville, Metro Government is giving potential contractors until Thursday to send their proposals for a contract tracing effort that Mayor Greg Fischer says could run between $25 million to $100 million. He told reporters this month that federal funds approved by Congress could help cover the cost.
"The cost depends on how many people are infected, how many people you have to test and trace, quarantine, provide the necessary food and medicine when all that is going on so that they're not out and about in the community," Fischer told reporters in late April.
For years, local health departments have worked to find people exposed to outbreaks ranging from Hepatitis A to foodborne illnesses at restaurants. But COVID-19 is an entirely different challenge, forcing some to devote staff members to contact tracing nearly full time.
Complicating those efforts is a decreasing amount of public funds for local health departments, said Roanya Rice, public health director of the North Central District Health Department, which oversees Shelby, Trimble, Spencer and Henry counties in Kentucky.
"We are now in a situation where we have a pandemic and probably – well, not probably – enough public health workforce to respond as we know we should be responding to it," she said.
How it works
Contact tracing is akin to detective work: You follow leads, make phone calls and ask lots of questions.
Stephanie Lokits, the North Central department's nursing director, said staff contact people who test positive for COVID-19, wanting to know who they live with, where they work and who they've been in close, sustained contact with for two weeks before their diagnosis.
"The rule we go by is anyone who they've been in contact with for more than 30 minutes and less than 6 feet apart," she said.
But contact tracers also want to know about other activity. Did a patient go to the gas station? Walmart? Were they taken to the hospital by ambulance, or drive alone?
Once the "primary contacts" are identified, Lokits said, the health department asks them to sign a self-quarantine agreement that they'll stay in place for 14 days while monitoring their temperature and any symptoms.  
Thus far, North Central officials say most people have heeded the advice to self-quarantine, although staff have had to work with some of the area's Hispanic population to get individuals to understand why the steps need to happen.
Kentucky's plan
In Kentucky, the Beshear administration is evaluating proposals for a contact tracing plan that could result in 700 contractors working alongside local and district health departments. The new workers would be trained and given scripts and guidelines on dealing with those exposed to COVID-19 patients, according to a request for proposals.
The state plans to award a contract or contracts as soon as possible. For now, there are no plans to use a call center – the approach Indiana has adopted to consolidate its contact tracing.
Contact tracers would call people who have tested positive for COVID-19 and ask them for the names of those who they were in close contact with when they were likely infectious. They would then notify those people as soon as possible and encourage them to self-quarantine for 14 days and be aware of any symptoms.
The data would be kept in a software program, according to the state RFP.  
Rice said the federal funds that will support the extra workforce will expire at the end of the year. But she said COVID-19 will remain a health concern until a vaccine emerges or communities develop herd immunity over time.
"It's going to provide some temporary relief," she said of the Kentucky approach. "But it's not a permanent solution."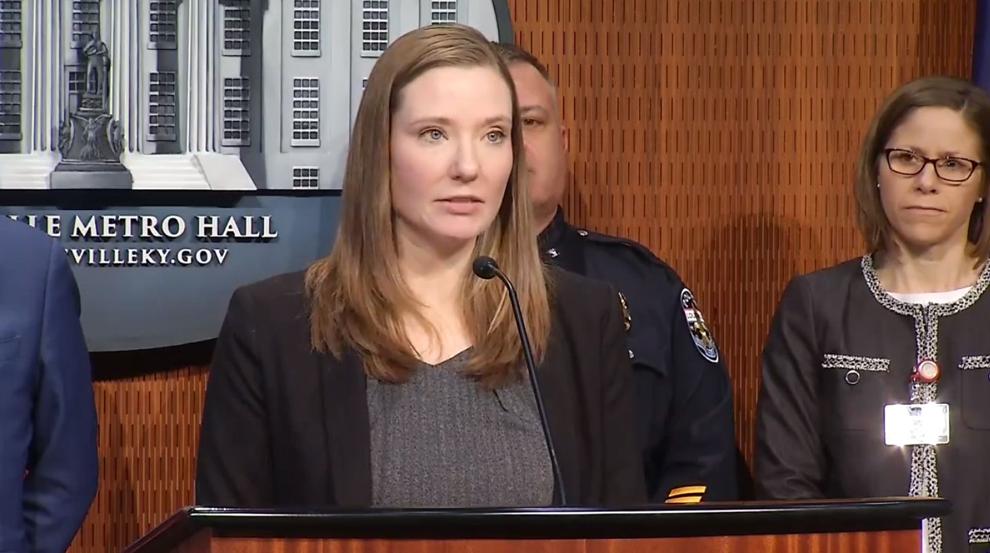 The COVID-19 outbreak has forced the Louisville Metro Department of Public Health and Wellness to expand its nine-person communicable disease staff to 55 people by relying on other employees, said Dr. Sarah Moyer, the agency's director.
Louisville Metro Government expects to award its contract on May 18. It would be separate from the state's approach, which would allocate workers for all counties, including Jefferson County.
The Fischer administration has not answered questions about the city's contact tracing plan submitted Tuesday, including its justification for pursuing its own program.
It also has not said whether Louisville would meet per capita guidelines for contact tracing established by the National Association of County and City Health Officials of 30 professionals per 100,000 residents.
Among the providers interested in the contract is Maximus, the company Indiana selected to operate its contact tracing program.
Indiana's approach
On Monday, Maximus began running a call center where workers call COVID-19 patients to start the contact tracing process. For now, the company expects to hire 500 people for those jobs, according to the Indiana State Department of Health.
Indiana will pay $43 million for the work.
The state's plan will help ease the burden on local health officials, said Indiana Health Commissioner Dr. Kris Box.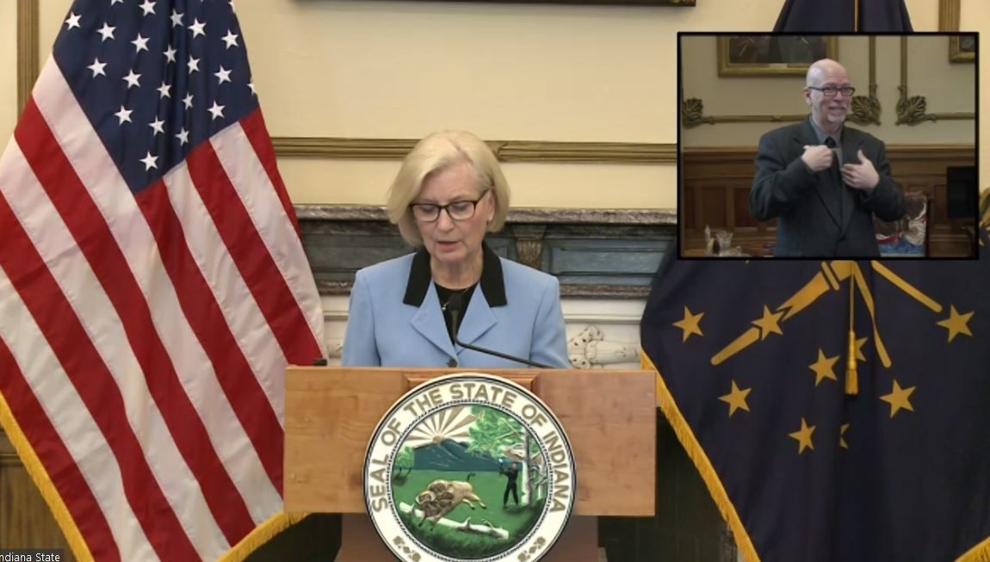 "It will also allow our local health departments to assist with education, with further testing in our high-risk congregate settings and allow them to assist with follow up and connection to individuals that are more difficult to reach," she said.
Dr. Eric Yazel, the Clark County health officer, said managing the COVID-19 cases in the county has been "really difficult. As we continue to ramp up our testing, which is critical, this help is going to be huge for us. It's a win for everybody in my eyes."
Box has addressed privacy concerns, noting during briefings in Indianapolis that the new contact tracers won't be asking for sensitive information like social security numbers.
For his part, Yazel said contact tracing isn't trying to impinge on Hoosiers' personal information, but rather to help keep them and their friends and family safe.
"The better job we do of contact tracing and the more effective we are with it, the faster we'll be able to progress through the opening stages" of the economy, he said.
"Look at this as a means to an end that a lot of us have been looking forward to."
Copyright 2020 WDRB Media. All rights reserved.