LOUISVILLE, Ky. (WDRB) – Two Civil War sites in Kentucky would become national monuments under a broad public lands and conservation bill that passed the U.S. Senate on Tuesday night.
The measure, which cleared the chamber on a bipartisan 92-8 vote, gives the federal designation to Mill Springs Battlefield near Somerset in southern Kentucky and Camp Nelson in Nicholasville near Lexington. They were among three new monument sites the National Park Service would oversee.
President Trump named Camp Nelson as national monument last year, but the bill moving through Congress lays out specifics of how it would be managed. Senate Majority Leader Mitch McConnell of Kentucky pushed for Mill Springs and Camp Nelson to be included, his office said in a news release. 
Giving national monument status to the Mill Springs site has been a priority for McConnell and U.S. Rep. Hal Rogers of Kentucky. McConnell also applauded the Mill Springs Battlefield Association for its work preserving hundreds of acres of the battlefield property. 
"Thanks to this legislation, we are now one step closer to protecting and preserving this historic battlefield, which is important to the history of the Commonwealth and our Nation..." McConnell said in a statement.
The Battle of Mill Springs in January 1862 is considered the first significant Union victory in the Civil War. Fort Nelson was a Union encampment and one of the largest U.S. training and recruitment sites for African American soldiers.
The Senate bill did not include an amendment by Kentucky Sen. Rand Paul to allow some sales of public land in the Daniel Boone National Forest along a roughly 30-mile area from U.S. 27 at Burnside, Ky., to the Tennessee state line.
Paul introduced the plan at the request of local officials, his office said in an email Tuesday.
"This is about creating economic opportunity and jobs in a place that desperately needs it, through opening up access to lots along the highway - not selling off the whole forest or even significant amounts of it," Paul spokeswoman Kelsey Cooper said. "This does not mandate the sale of any thing contrary to existing law."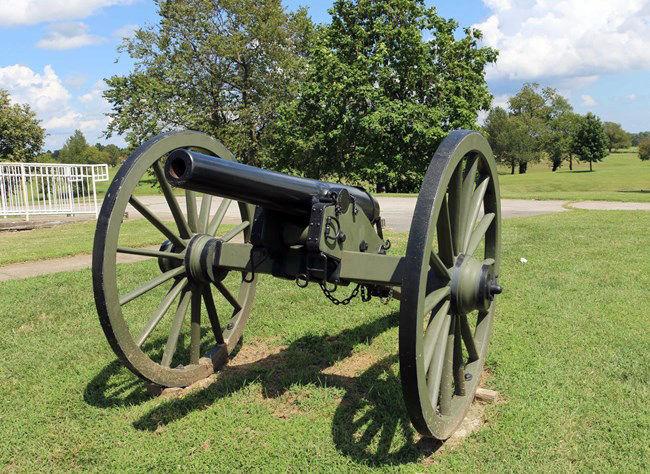 Paul also tried to amend the Senate bill and give the federal government access to waterways in six counties in the Boone forest that feed into Lake Cumberland "for the purpose of installing docks, boat slips, and marinas." That change also doesn't appear in the bill that the chamber approved Tuesday.
Paul was among the eight senators who voted against the measure; Kentucky's other senator, Majority Leader Mitch McConnell, supported it.
The Senate also permanently authorized the Land and Water Conservation Fund, a top priority of environmental, conservation and outdoor groups. The fund provides grants to local and state governments for a wide range of projects.
The program has helped pay for E.P. "Tom" Sawyer State Park, expand Jefferson Memorial Forest and add tennis courts across Louisville as part of more than $13 million invested in Kentucky.
The public lands bill now goes to the House of Representatives.
"This is a tremendous bipartisan victory for protecting our public lands, and we urge the House to follow the Senate's lead and the will of millions of Americans and permanently reauthorize LWCF," Tom Cors, spokesman for the Land and Water Conservation Fund Coalition, said in a statement.
Reach reporter Marcus Green at 502-585-0825, mgreen@wdrb.com, on Twitter or on Facebook. Copyright 2019 WDRB Media. All rights reserved.