NEW ALBANY, Ind. (WDRB) – Floyd County voters will soon decide whether to pay higher property taxes to fund up to $3 million annually in school safety improvements for the next eight years.
The New Albany-Floyd County Consolidated School Corp.'s board unanimously passed a resolution Monday to put the referendum before voters in the May 5 primary election. No one spoke in opposition to the measure.
The school district is looking to add a tax of up to 8.5 cents per $100 of assessed property value for its proposed safety initiatives, about 70% of which will be used to provide mental health services for students in areas such as counseling. The remaining 30% will fund building improvements and school resource officers.
Now the school district and a supportive political action committee must make their case to the public, which will go to the polls in less than three months to decide the referendum's fate.
If the referendum is successful, property owners with homes valued at $100,000 will see their tax bills increase by $27.84 if they take the homestead exemption, which signifies that the property is their primary residence. Those with $200,000 houses will pay $83.09 more in taxes for each of the upcoming eight years if the referendum passes, according to a tax calculator available on the school district's website.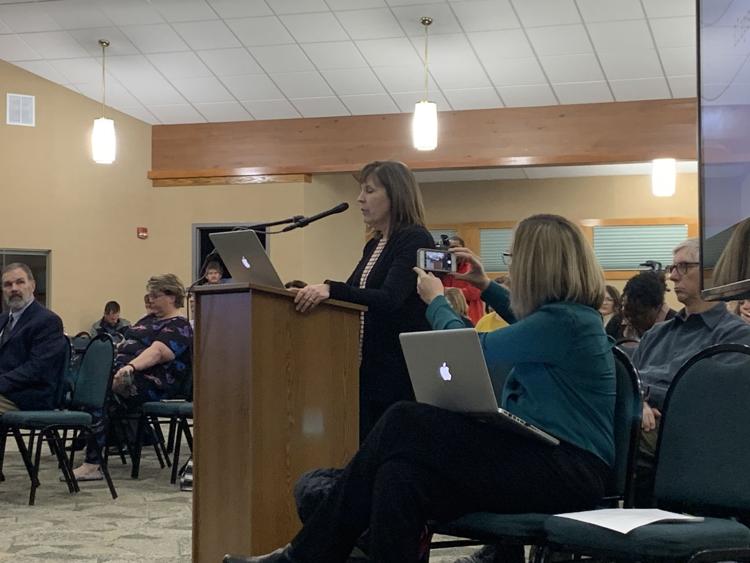 Superintendent Brad Snyder presented recent survey results that showed 47% of respondents couldn't say whether New Albany-Floyd County schools are on the right track.
"The real work, the real heavy lift is educating those who do not have a direct contact, and that's hard," Snyder said.
To help build support for the referendum, school officials and supporters will take their messages straight to voters.
Associate Superintendent Louie Jensen said he expects supporters will go door to door and try to speak in front of as many groups as possible between now and May 5.
"It's an election campaign," he told WDRB News.
The district's pitch to voters who don't have any family in the school system will focus on the broader community benefits of safer schools, Jensen said, adding that he's "very confident" the referendum will pass.
"Even though you may not have a child in school, you live in a neighborhood or you live in an apartment complex that has children, and the services we're going to provide all our students in our schools will impact them," he said. "So somehow or another, you will be impacted."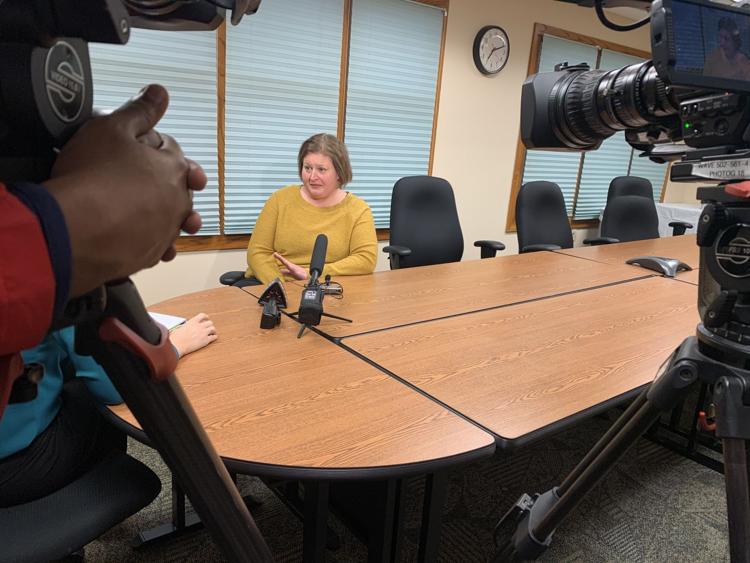 Misty Ronau, chairwoman of the Safety for Our Schools Floyd County PAC, said the referendum has no downside.
"We're going to stave off tragedy before it happens," she said.
Ronau said her group also will focus on educating Floyd County voters ahead of the May 5 vote.
"It's opened up a conversation about what lives are like for our children," she said. "We're discussing trauma. We're discussing mental health. We know that healthy, happy, whole children, they don't inflict violence on themselves or others.
"This is a fantastic opportunity to get those services in place that are just desperately needed to prevent violence from occurring in the future," she said.
While no one spoke against the referendum during Monday's meeting, school board member LeeAnn Wiseheart offered an appeal to those who don't back it, particularly after the district used $3 million from a previous referendum to build a new soccer field.
"I would ask that you channel that frustration in the voting poll when you're voting for school board members and state legislators who put school corporations in this very position that we're in today," she said.
Copyright 2020 by WDRB Media. All rights reserved.