LOUISVILLE, Ky. (WDRB) -- Louisville Metro Police have arrested three people, including two juveniles, after a teen was shot in the leg and several cars and businesses were hit by gunfire Saturday in the Audubon neighborhood. 
Police aren't releasing many details about the incident. Investigators will only say officers responded around 2:15 p.m. Saturday to reports of shots fired in the area of Hess Lane, off Preston Highway.
A 15-year-old was shot in the leg, and several vehicles were also hit by gunfire, according to LMPD. 
Three people in connection to the gunfire, police said. They include Jaylen Cooper, 24, as well as two juveniles. The suspects were responsible for stolen vehicles and guns, which were recovered, according to LMPD spokesman Dwight Mitchell.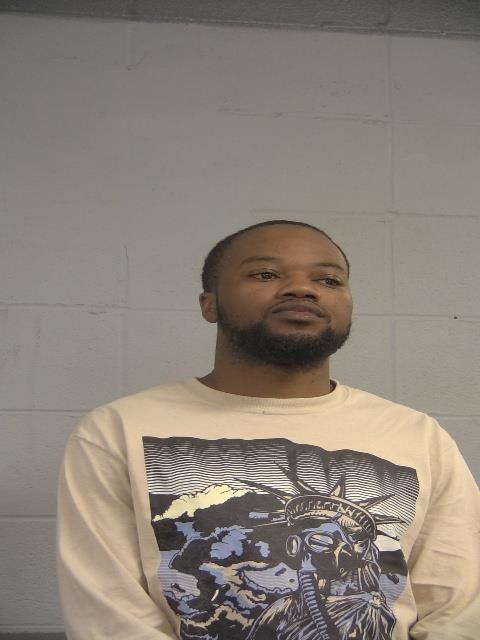 The sounds of gunfire frightened neighbors in the area, who took to social media to express their fears.
Amber Kelman posted a video recorded by her Ring doorbell that captured the sound of gunfire. She says seconds after she left her house on Hess Lane "a bad shootout" involving multiple people happened down the street. Her husband was home working on her car and heard the shots being fired.
A neighbor's car was hit by the gunfire, as well as business on Preston Highway and other cars, too. An image of her neighbor's car shows the shattered glass from a window. 
Kendra Haysley, the Assistant Store Manager at AutoZone, helped get customers and employees to safety when shots rang out.
"I heard what I thought was fireworks and looked across the street and that's when I noticed shooting," she said. 
A woman Haysley was helping was worried about her husband and two kids, both under 10 years old, in the car in the parking lot during the shooting. A single bullet then went through the store window, which is now boarded up.
"It was after the first couple of rounds, and then I saw two of them on this side of the vehicle — (the) driver's side of the vehicle — shooting at each other," she said. "Then they started actually coming into traffic and trying to cross the street. 
"I'm uneasy to know that, in a neighborhood like this where it's so community, that it happened," she added. "If something like this can happen in a good community, it can happen anywhere."
LMPD said the case is still under investigation. Anyone with any information is asked to call the police anonymous tip line at 502-574-LMPD (5673). 
Kelman, meanwhile, said this neighborhood is still a safe area.
"It wasn't super random. They were obviously intending to attack each other," she said. "So at least there is some comfort in knowing they weren't trying to hurt other people, but still it's pretty reckless."
Copyright 2021 by WDRB Media. All rights reserved.