LOUISVILLE, Ky (WDRB) -- Two people were hospitalized early Thursday after a shooting near the Russell neighborhood.
Police say officers with the Louisville Metro Police Department responded to reports of a shooting near the intersection of South 10th Street and West Muhammad Ali Boulevard at about 5 a.m. One victim was taken to the hospital by EMS in "grave condition," according to LMPD spokesperson Dwight Mitchell. A second gunshot victim showed up at the hospital a short time later and was admitted in serious condition, Mitchell said.
LMPD investigators spent time Thursday morning examining a taxi that crashed through a fence. At least one bullet hole in the driver's side window was visible. When we asked LMPD if the driver was shot, a spokesperson said that's still under investigation.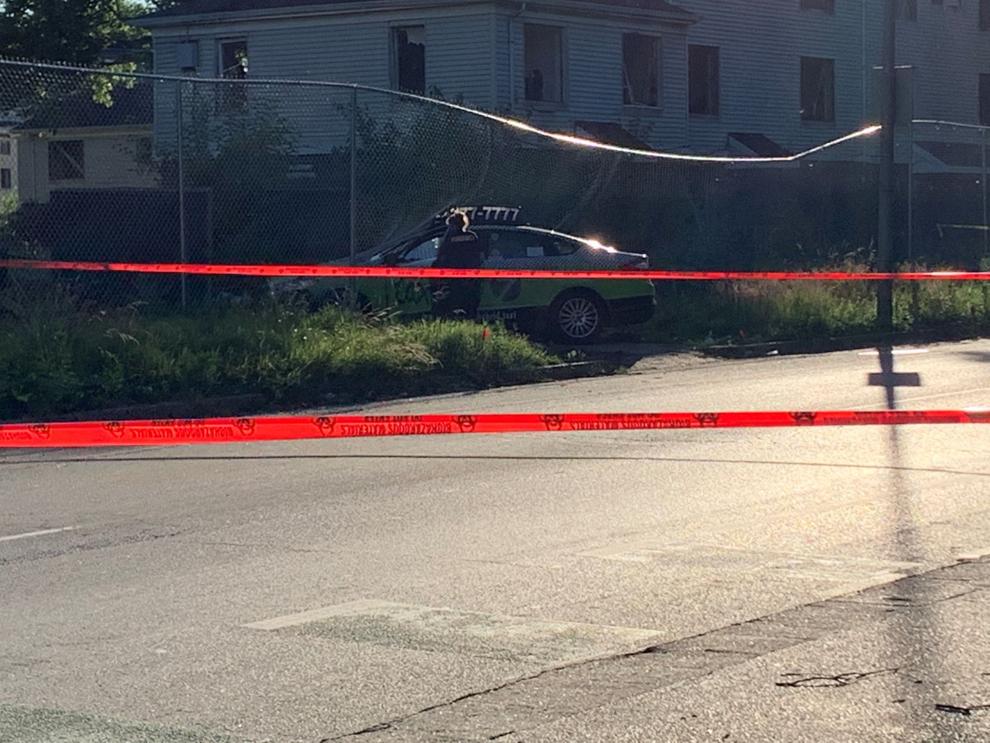 Investigators also spent several hours on 13th Street across from the City View apartments looking for witnesses and clues. Residents we spoke with told us they didn't hear any shots this morning, and say the neighborhood is typically quiet.
"As far as this neighborhood right here, especially this block all the way down to both ends, it's just pretty much quiet," said Kevin Rose. "Everybody keeps to themselves."
We contacted ZTrip, the company that owns the taxi that crashed, but they declined to comment. 
Copyright 2020 WDRB Media. All Rights Reserved.