LOUISVILLE, Ky. (WDRB) -- The ACLU has filed a lawsuit on behalf of a southern Indiana student who was arrested and expelled after he created a social media post showing a shoot-em-up video recorded in the hallways of his school.
In August, Sean Small, a then-18-year-old Scottsburg High School senior, was charged with intimidation over a video he posted on Facebook.
Small admitted to recording video in a smart phone app called "Walking Dead: Our World." The app is described as an "augmented reality game" in which a player can use various weapons to slaughter "zombies" digitally inserted into his or her environment. 
Small said he recorded video of himself shooting zombies walking through the corridors of his school and posted the video to social media.
When a concerned student saw the video, she alerted school officials, and Small was removed from class, arrested and charged with intimidation. The school opted to expel Small after a meeting held a few weeks later.
On Monday, the ACLU of Indiana filed a federal lawsuit against Scott County School District 2, as well as the Scott County Sheriff's Office, alleging that Small's arrest and subsequent expulsion violated his First and Fourth Amendment rights.
"Pulling him out of class and searching him, seizing him and searching him with no reasonable suspicion of probable cause violated Mr. Small's Fourth Amendment rights," ACLU of Indiana Staff Attorney Stevie Pactor said.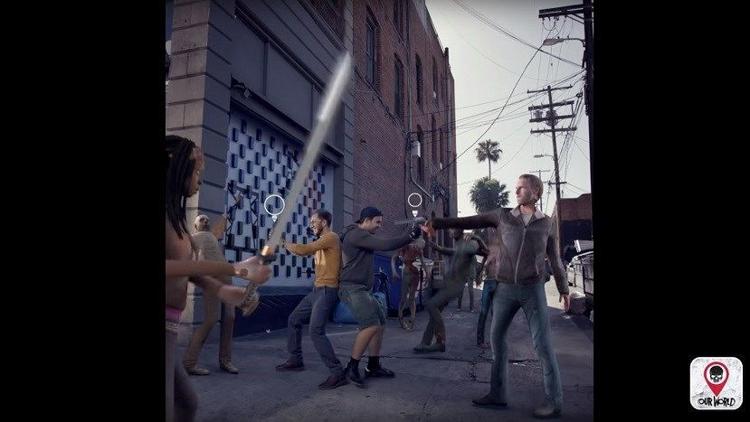 The lawsuit was filed in U.S. District Court in the Southern District of Indiana's New Albany Division.
Comparing the augmented reality app to the popular Pokémon GO app that sparked a craze in 2016, the lawsuit says the school had no policy prohibiting students from using their phones while not in class.
The suit goes on to say that Small's Facebook post, which consisted of the seven-second video along with the caption "Finally something better than pokemon go", was speech protected by the First Amendment.
"That's the reason we have the First Amendment," Pactor said. "Of course, it would be really easy to prohibit speech that is unpopular — that people don't agree with — but that's the joy of the First Amendment. It protects ideas that other people find objectionable, so we can all express our political, religious or whatever beliefs those may be."
The video itself was benign, according to the lawsuit.
"At no point does the helper character point his weapon at anything other than the cluster of zombies, and it is never pointed in the direction of the images of 'real' individuals on the right side of the screen," the lawsuit states.
The criminal charges were dropped in April, according to the lawsuit.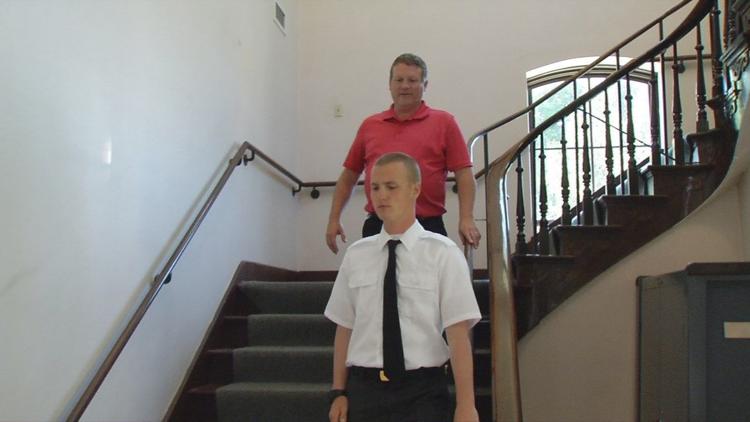 Small has since graduated, but the lawsuit says the disciplinary action and expulsion have damaged his reputation and he's suffered "anxiety, stress, sadness, fear and other forms of emotional distress."
"He missed out on the opportunity to enjoy a high school experience with his friends and teachers for the remainder of that year, which, obviously, is a loss that really can't be compensated at this point," Pactor said.
The lawsuit claims Small's freedom of speech rights were violated, that he was subject to illegal search and seizure, false arrest, false imprisonment and negligence. It asks that the court require the school district to expunge all records related to the event and that the sheriff's office and school district be required to pay damages to Small.
Neither the district superintendent's office nor the Scott County Sheriff's Office could comment.
Related Stories:
Copyright 2019 WDRB Media. All Rights Reserved.