LOUISVILLE, Ky (WDRB) -- After more than 10 years in the making, the Republic Bank Foundation YMCA now sits where the old Philip Morris warehouse once stood along West Broadway.
Completing the journey from an old cigarette warehouse to a state-of-the-art facility that promotes health, YMCA of Greater Louisville CEO Steve Tarver watched Wednesday crews add the finishing touches to the building Wednesday. 
"I'm thrilled. It brings me to tears regularly," Tarver said. "We have a nice building here, but it's about the people." 
At the 77,000-square-foot-location,you will find cardio and strength equipment, a gymnasium, sports field and an indoor pool.
"Every child needs to learn to swim, and that has health ramifications. It has safety ramifications," Tarver said. "But more important than anything, it has confidence ramifications, and the sparkle in a child's eye when they overcome their fear of the water and learn a new skill is magnificent."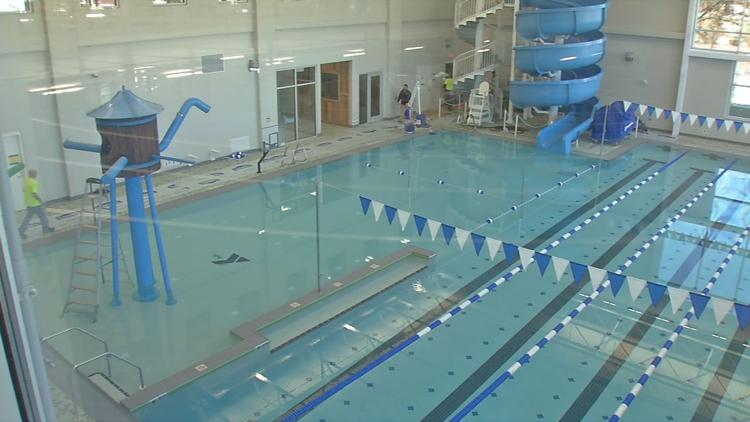 Tarver said this YMCA focuses on more than just physical health. Under one roof, there will also be mental health, financial and education services. It will also be the first YMCA in Kentucky to have a Best Buy Teen Tech Center.
"This will give us opportunities for building technology skills, graphic design, music and video production and other things that the young people might dream of," Tarver said. 
Tarver said what makes this YMCA unique is the scope of services that will exist in one place.
"We have Norton Health Care providing pediatric and family medicine services," he said. "We have a full physical therapy center by ProRehab. We have Republic Bank that will have a branch here."
Those working on the project hope the accessible facility will build better lives in west Louisville. 
"Just yesterday, I heard ... that somebody suggested this will pay dividends for the long term future of this community," Tarver said. 
Doors will open to members on Dec. 14. 
Copyright 2019 WDRB Media. All Rights Reserved.